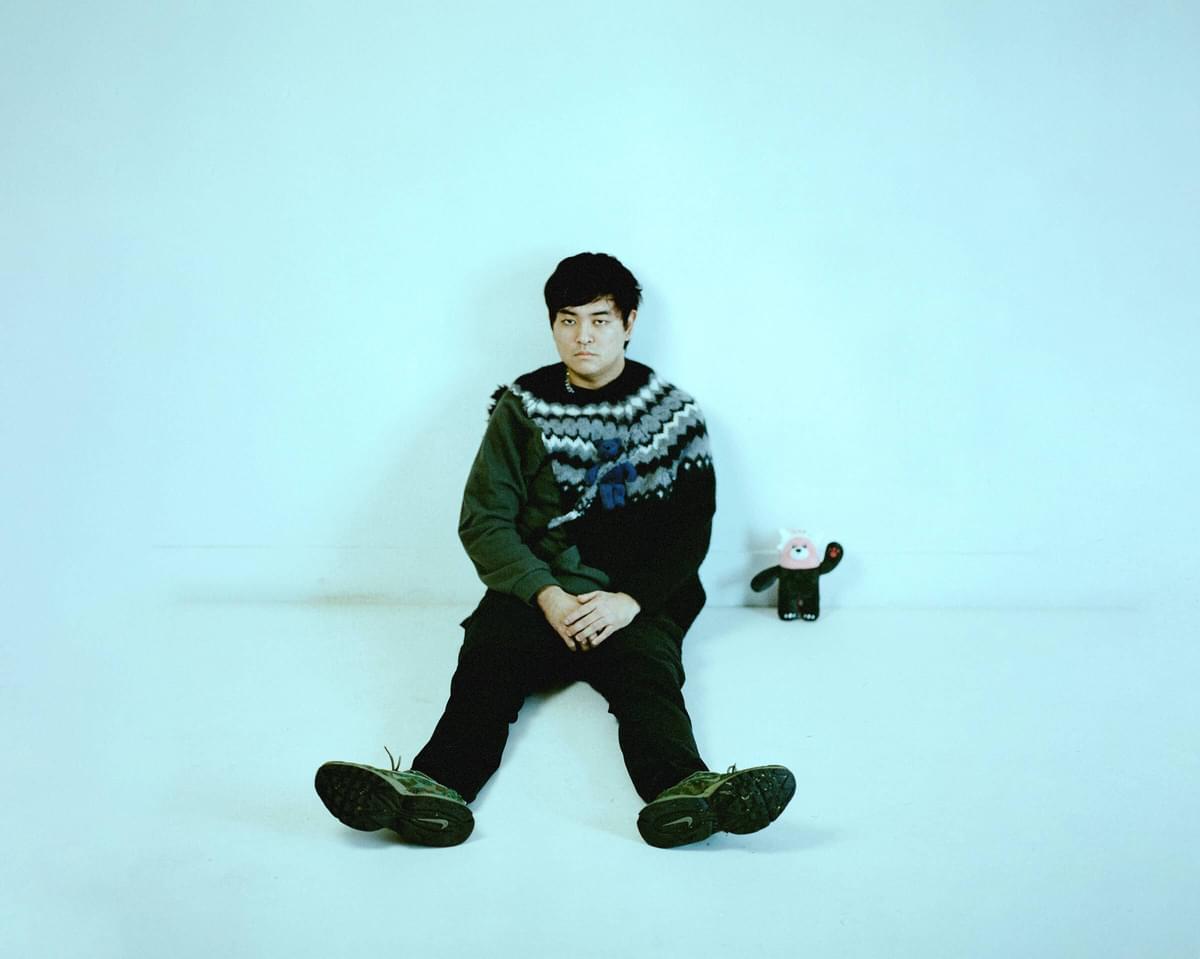 Wxmell is creating new intersections in dance-pop, electronic, and trap
02 March 2023, 12:30
Wxmell harnesses his ability to adapt with Wx Station, a genre-hopping collaboration project, enlisting help from digital stars RYL0, Nosgov, and POLO PERKS <3 <3 <3.
Maxwell Banchi, known on the internet as Wxmell, produced and released his four-track project Wx Station in late January.
The California native recruited artists RYL0, Nosgov, and POLO PERKS <3 <3 <3, whose work spans various internet subsections from the early underground rap Soundcloud days to the entirely online 2020 hyperpop boom that took place during the Covid-19 lockdown. But the final track, "Atlas", stands on its own without a vocal feature; the twenty-five year old artist knows when to let the production speak for itself, letting the dreamy, glitchy instrumental murmurs exist in their own right.
After getting his start as a teenage DJ playing local LA venues like Sound Nightclub, Los Globos, and even UCLA frat parties, Banchi began to question what he wanted to create. His love for early dance, trance and EDM music didn't quite align with the 2016 trap sounds firmly requested by the partygoers at his events. It was a year laced with the same couple of rap staples on rotation at every party, from Panda's "Desiigner", DRAM and Lil Uzi's "Broccoli'' and DJ Esco and Future's hard-hitting "Too Much Sauce" - completely different to the sleek dance songs and club remixes from artists like Above & Beyond, a GRAMMY-nominated electronic duo, one of Banchi's favorites at the time.
"I've explored a lot, leading up to this point," Banchi explains, mentally thumbing through a timeline of internships, DJ gigs, and his ever-evolving music taste. His early pieces of work were heavily influenced by what he listened to at the time, trance and EDM sounds. In highschool, he began doing gigs at various parties and events, helping him connect the dots between the world of hip-hop, trap, and EDM music.
Djing at an LA event, he instinctively played dance music he'd accumulated throughout high school. Guests asked him to play a YG song. "I was really reluctant," he admits, eventually going on to add more rap tracks to his arsenal: "I became a rap DJ, playing a lot of [Young] Thug, 2014 Rich The Kid."
His path eventually led him to Icon Collective, a EDM school he attended at the age of nineteen. After releasing a dance music EP and graduating from Icon Collective, he began to question what musical direction was next for him: "I was like, I don't know if dance music is really what I wanna do."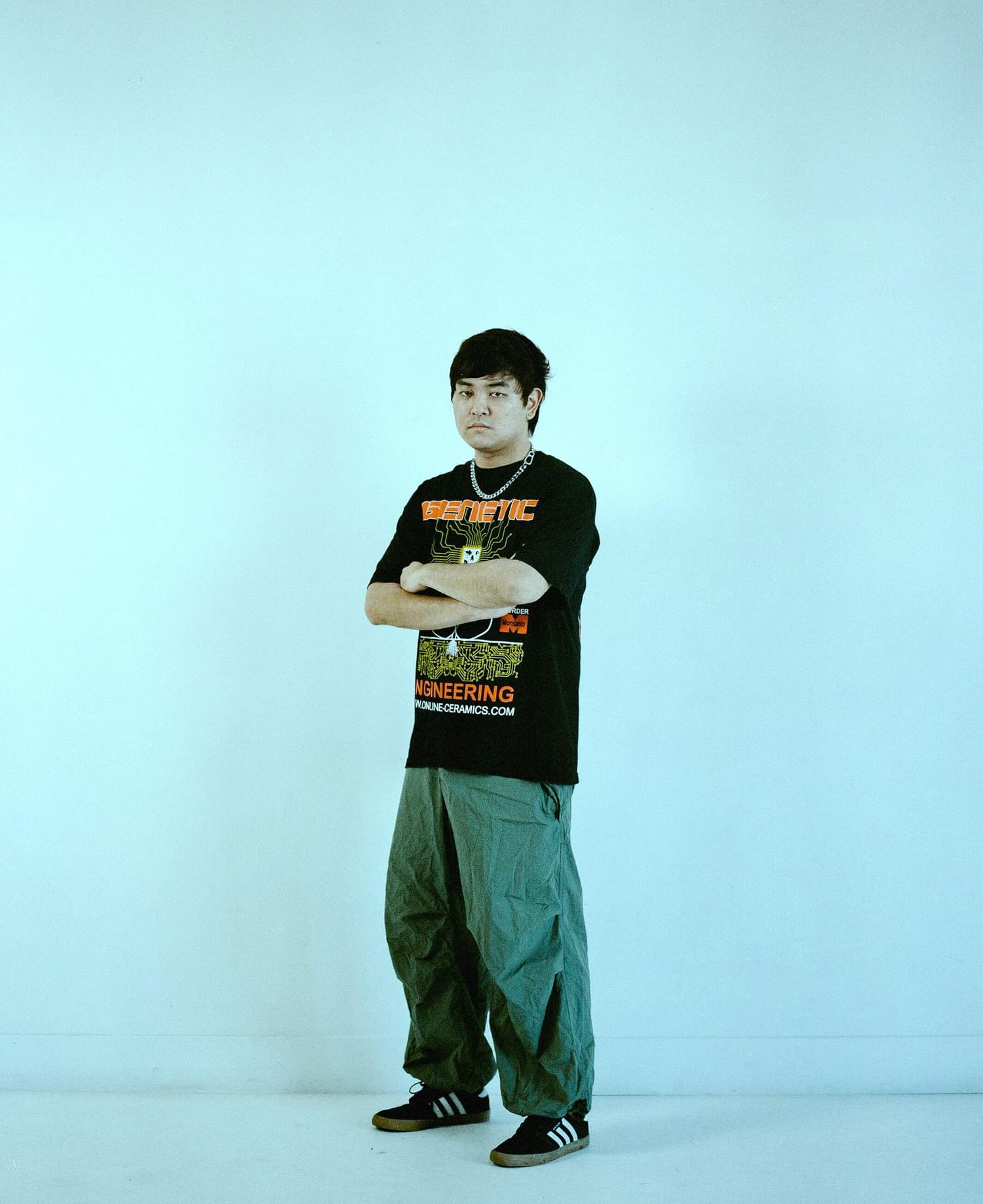 It's been a long road of discovery that eventually led him to the immense digital space he resides in today: collaborating with internet-based artists and magnifying their skills with production that blends their styles into a fine-tuned work. The beginning of the Covid lockdowns created a fresh, flourishing environment of new artists blending EDM, hip-hop, and dance to create a budding subgenre that Wxmell had been unknowingly practicing throughout the years. "Covid happened, then hyperpop happened, and I was like this makes so much sense to me! Everything I like in one place," he laughs.

Banchi's brilliantly blended four-track EP is a rich subcultural collaboration between prominent internet artists born in the 2020 digital sound boom. He met alt-pop artist RYL0 at a house party in LA; the pair made a song in the studio shortly after. "I kind of did this little thing where I was acting like I already had beats but really I had made them for her," he laughs.
But she surprised him, choosing the one he didn't think she'd go for. Rather than the Charli XCX-influenced backbeat he had in mind, the hyperpop artist chose an early 90s trance inspired instrumental from his arsenal instead, quickly recording the song after a thirty-minute writing session. The result is "Disc Jockey", a pounding, upbeat anthem. "Her writing speed is incredible," says Banchi, praising her unique ability to quickly conceptualise themes and build soundscapes around them.
But the first foundations of the EP were laid back in quarantine: "I was just really depressed, watching really dark anime and stuff - which is a really bad combination, by the way. I wanted to express this feeling into a song and make it kinda pretty." In comes digipop artist Nosgov. The Polish artist's haunting vocal ability created the perfect scene for reconceptualising the sadness and negativity into a tangible work, drenched in heavy vocal processing and jarring punches. "That beat was inspired a lot by Ecco2k. I was listening to E a lot," Wxmell admits. The Swedish artist's long awaited contemporary pop album release shares similar qualities of choppy, liquidated expression. "I had never met Nosgov. I don't know her as a person. I just thought the beats would go well," he says, noting the circumstances behind their Drain Gang-influenced collaboration "Savior".

We discuss the creation of "Keep On Dancing", a heavy, progressive dance collaboration with former Surf Gang member POLO PERKS <3 <3 <3. A legend in his own right, he gained popularity after his song "Trendy Shit" racked up thousands of plays in the early Soundcloud days. His signature, unwavering baritone voice keeps him at the forefront of his own lane.
Their collaboration, Banchi explains, "was in the stylistic vein of POLO PERKS <3 <3 <3 with something I found nostalgic; I was happy that it felt like a perfect collaboration. "It resulted in an effortlessly gliding delivery on a rising, then explosive dance-trap instrumental. I love the idea of taking something you grew up with and putting a drill beat over it and rapping on it."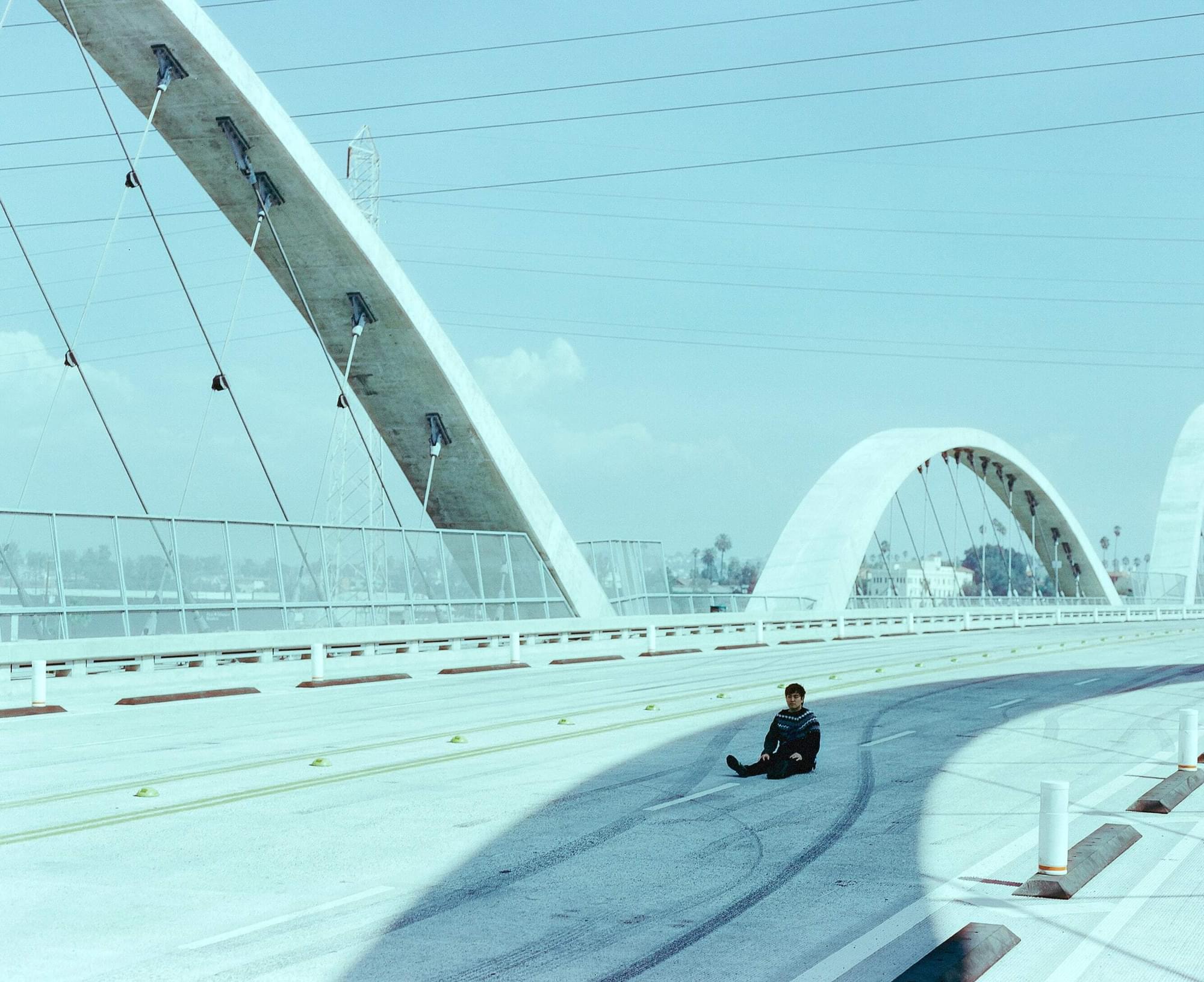 "Atlas" is the only track on the EP without a feature: "It definitely sticks out. It's just me, just the instrumental". The song signifies a genuine state of happiness that "feels like a daytime nap". He notes that he wants listeners to hold this track to the same level of importance as the ones with featured vocalists. The process led him to start another project, Indigo Forever, with electronic artist wsteawayy. The project houses cheeky, upbeat sounds laced with more serious, introspective lyrics. Before, Banchi felt like there was a strong, unsettling sense of competitiveness that pushed him away from the EDM scene. "I don't think I've ever been this passionate about a project before," he says, crediting the project for reviving his sense of creativity and fulfilling his need to expand his work.
As 2023 begins, he feels he has begun to create a name for himself within the community. Typically, a producer will assemble an instrumental that caters specifically to an artist's signature sound, but Banchi is focused on creating a flavour that is entirely his own: "When I work with people I don't want to pander too much to them. I want to figure out what I can contribute to myself."


Get the Best Fit take on the week in music direct to your inbox every Friday