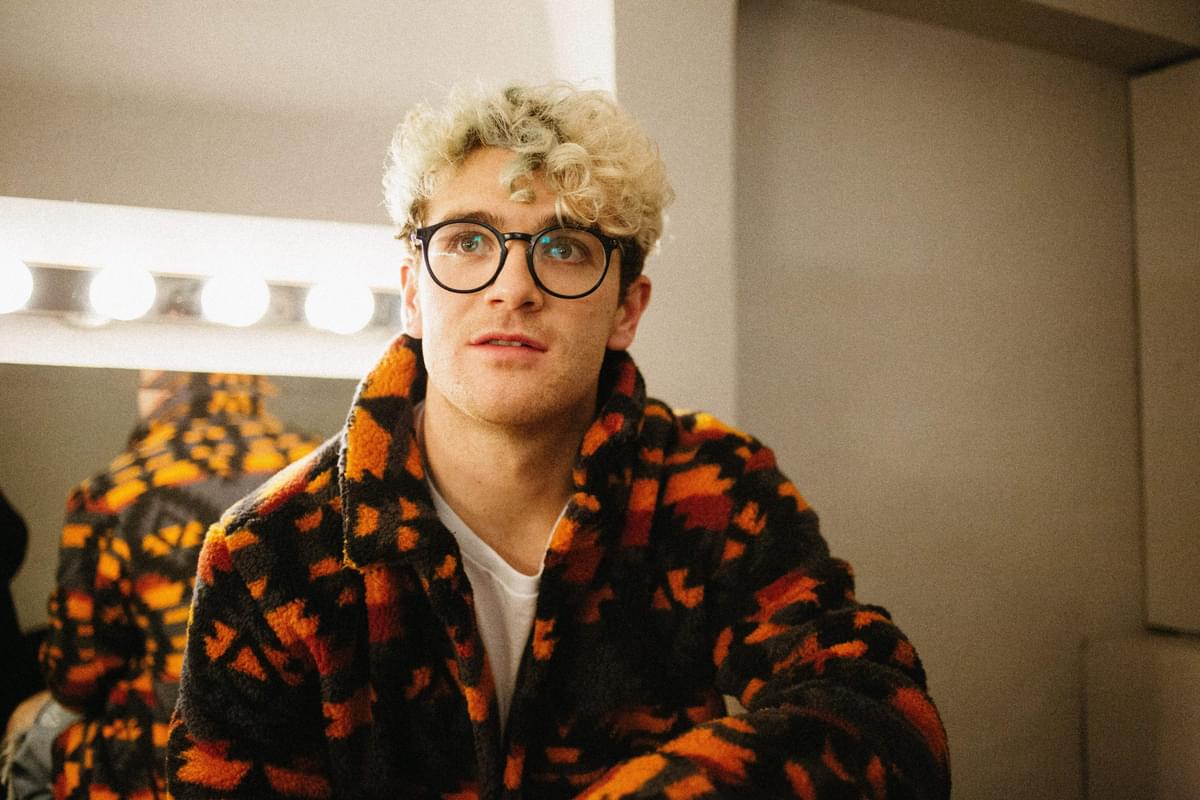 On the Rise

Ryan Mack
15 February 2023, 15:30
Social media breakthrough, Irish singer-songwriter Ryan Mack independently built a 2 million-strong fanbase after the demise of a Louis Walsh-formed boy band.
It's 19 degrees in Madrid and a pleasant mid-Autumn cool envelops one of the city's biggest live music venues. Tonight, it plays home to 20,000 screaming fans at the sold-out Coca-Cola Music Experience festival.
This is 2016 and the six boys on stage, clad in skinny jeans, waist-draped flannel and sporting near-matching mop top swept fringes are, unbeknownst to fans, performing together for the final time.
"We knew, getting off stage, that we were finished," HomeTown band leader Ryan McLoughin admits as we catch up over Zoom many years later, "we all just had a drink, a toast, and we were like, sayonara!" While the name may be a nostalgic glimpse back into the mid-2010s for some die-hard fans of the short-lived Irish group, it's a fond memory for Ryan Mack, whose now shortened surname hints at a conscious break away from his boy band past. He's sat in his home studio in Newbridge, County Kildare; a row of guitars behind him; a solid brick of a microphone leaning into the frame. It's the same small Irish town he grew up in, "literally from day one" he's eager to affirm as he points to misinformation online that suggests Belfast, and also the place where he's been determinedly building a dedicated social media following over the last few years. With nearly 2 million followers on TikTok and well over 100 million global streams to date, he's resolute in his decision to remain independent, especially as an artist that's seen both sides of the label world.


"My Dad was a musician," he explains of his upbringing. "Now when I say musician, he wasn't a touring musician, he did it as a hobby. He used to play gigs in pubs and he wrote his own songs as well, which is where I got the ambition to write songs... my Dad taught me three chords, G, C and D, and then he was like 'off you go!'." Heading to BIMM Institute Dublin to study songwriting, he discovered a fascination with unsung songwriters. "I was obsessed with the process of writing and creating songs. I would obsess over the fact that Ryan Tedder wrote 'Halo' for Beyonce and nobody else [around me] knew," he reflects. "He's not getting all the glory, but he's the true success…" His goal, he continues, was to be an established songwriter for other artists, something out of the spotlight… and then a teenage Ryan Mack heard Louis Walsh on the radio.

"[Louis]'s starting a boy band and at the time I'm 19 so I'm young enough and I still have a baby face," he reminisces with a smile. "I remember being gutted I didn't go for X Factor when One Direction were formed. I remember being like 'did I miss the boat there?' They got an Irish guy." Following a phone call with a friend who was keen to try out, he contemplated taking a chance on the audition. "[Louis] kept reiterating on the radio and the TV 'I don't want these singer-songwriters, Ed Sheeran, Paolo Nutini wannabees, this is a boy band. Leave your guitar at home'... so I rocked up with no guitar, completely out of my depth."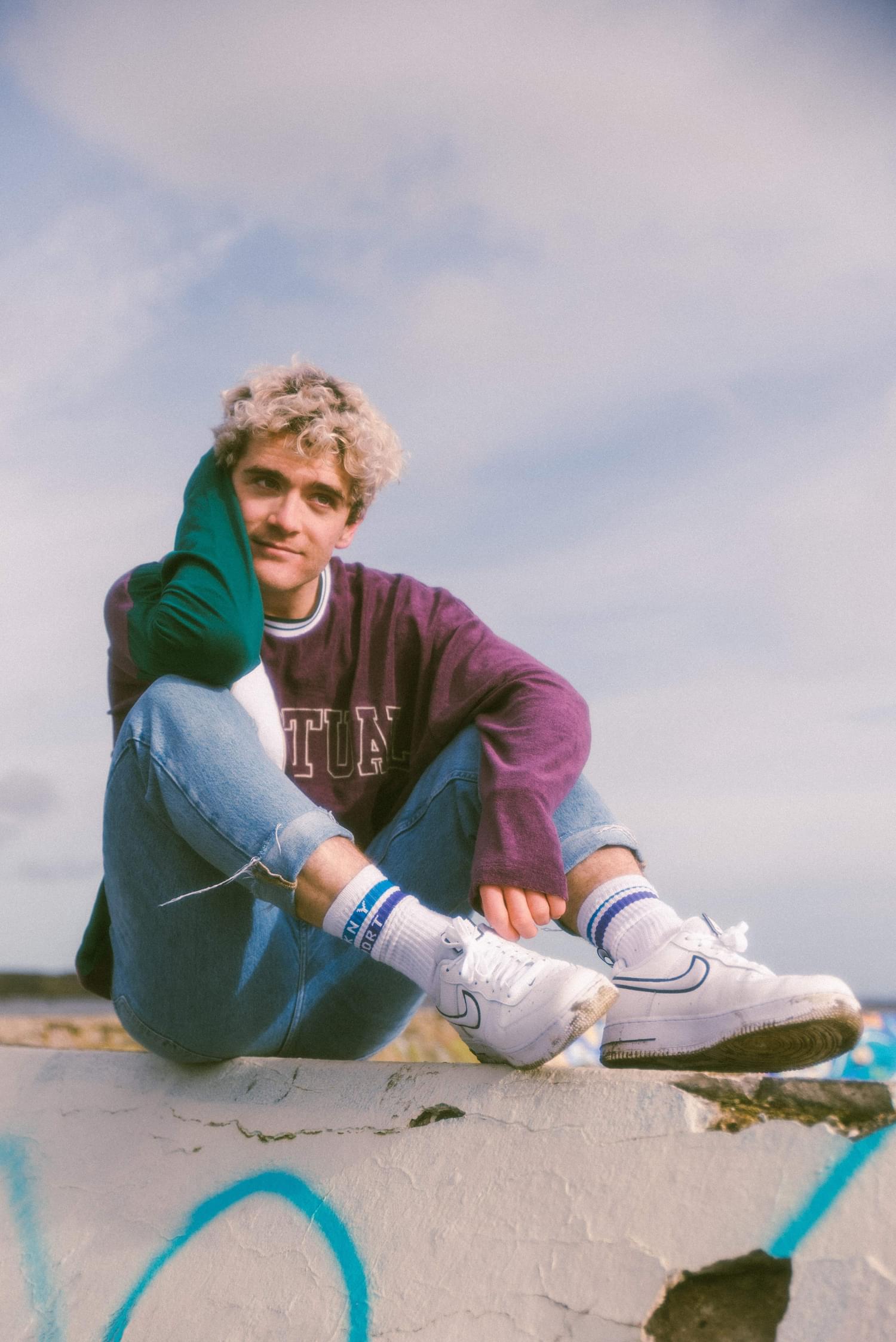 With a music taste spanning Joni Mitchell and Nirvana to Slipknot and Counting Crows, Mack settled on Kings of Leon's "Use Somebody" for his audition. "You literally just sing. It was Louis, a couple of other people there, and then you just sing. He'd be like, 'OK', and you walk off backstage and out and never see him again… Well, until he rang me." For clarity, as Mack's quick to backtrack, Louis Walsh's personal assistant did the calling. He'd secured a callback, one of 150 people then whittled down to a final 10. "He'd chosen three people, me and two others… and then he rang and was like, 'this is the final lineup.' There were five of us, and then that five changed. One lad got kicked out [and] he added two more, so there were six in the end. It was a crazy crazy ride."
Freshly signed by Colin Barlow to RCA, the band now named HomeTown released their debut single. An explosive pop ballad penned by Kodaline, "Where I Belong" headed straight for #1 on the Irish Charts, quickly followed by a second Irish #1 in their next single "Cry for Help". "Then we start touring," Mack recalls, reeling off popular acts of the era; "we go on tour with The Vamps, we go on tour with Olly Murs…"
While the band were fast-establishing themselves as one of the hottest new groups to emerge from Ireland, they were yet to release a song across the Irish Sea and so set their sights on the UK market. Rereleasing their debut and heading out on a promo run across the country, the song eventually landed at #102. "It was this weird period where Spotify was just becoming a thing… [people] were listening on that rather than buying singles, and we were trying to sling singles. It just didn't really work," he explains. The label went silent for a few months before an email arrived asking for £350 to cover a deep clean on the London apartment the group had lodged in. "We knew things were not going well with [the label] then," Mack admits. "There was this belief that we were making money, but we weren't making money at all. We went to Louis with a proposition and were like, 'look, if by October 2016 we don't have another deal on the table, we're going to have to call it quits because we can't afford it." By that October, after admittedly one of the best shows of the group's career, they walked off stage in Madrid and disbanded.
Years later, Ryan Mack was contentedly gigging in pubs for a living before the COVID-19 pandemic put the world on hold. "I'd heard of TikTok, [but] I hadn't really seen many musicians go off," he explains of the app's early days. "I remember Vine and how Shawn Mendez was like huge… and I was like, what if this is the second coming of Vine and I can get ahead of the curve here and replicate what they did?" With his gig work on an indefinite hiatus, Mack began uploading a cover every single day. "The second video I ever put up kind of went off, and when I say went off, it got 1000 views overnight. I thought I'd made it, like, I am absolutely off to the races here," he laughs.
He persisted for another six months until his girlfriend gently suggested he looked for a job and figure out the music career on the side. "We had this heart-to-heart about it, and she said 'look, you can get yourself out of this. I want you to write a song tomorrow before I'm home for work.'" The resulting song, aptly named "Broke", garnered 30,000 views. "Success," he interrupts himself to explain, "is relative. Back then, that to me was the biggest video ever. I was like 'this can't be any better." Soaking in the excitement, his next accomplishment was an unexpected one. "This girl told me to get a job in the comments. It was super sarcastic and mean," he laughs, "I wrote a unique verse just for her clapping back." The isolated verse, one which never made the final track, was a viral success. Views poured in in the thousands, and soon Ryan Mack's small following had grown to surpass 100,000. "From there it was like, OK, now I've got all these followers, how do I entertain them?"
His follow-up singles "Forever and Ever and Always", "Wish You the Worst" and a viral remix of Royal & The Serpent's "Overwhelmed" fast garnered him tens of millions of streams and new fans worldwide enamoured by his catchy pop-hooks and emotionally-spun ballads. Last year he placed 4th in TikTok's 'Irish Hitmakers' ranking – only a couple of spots below One Direction's Niall Horan. On advice to aspiring musicians getting their start on TikTok, his answer is simple: "Just put out the music… it's not a good song if nobody hears it, it's only a good song to you."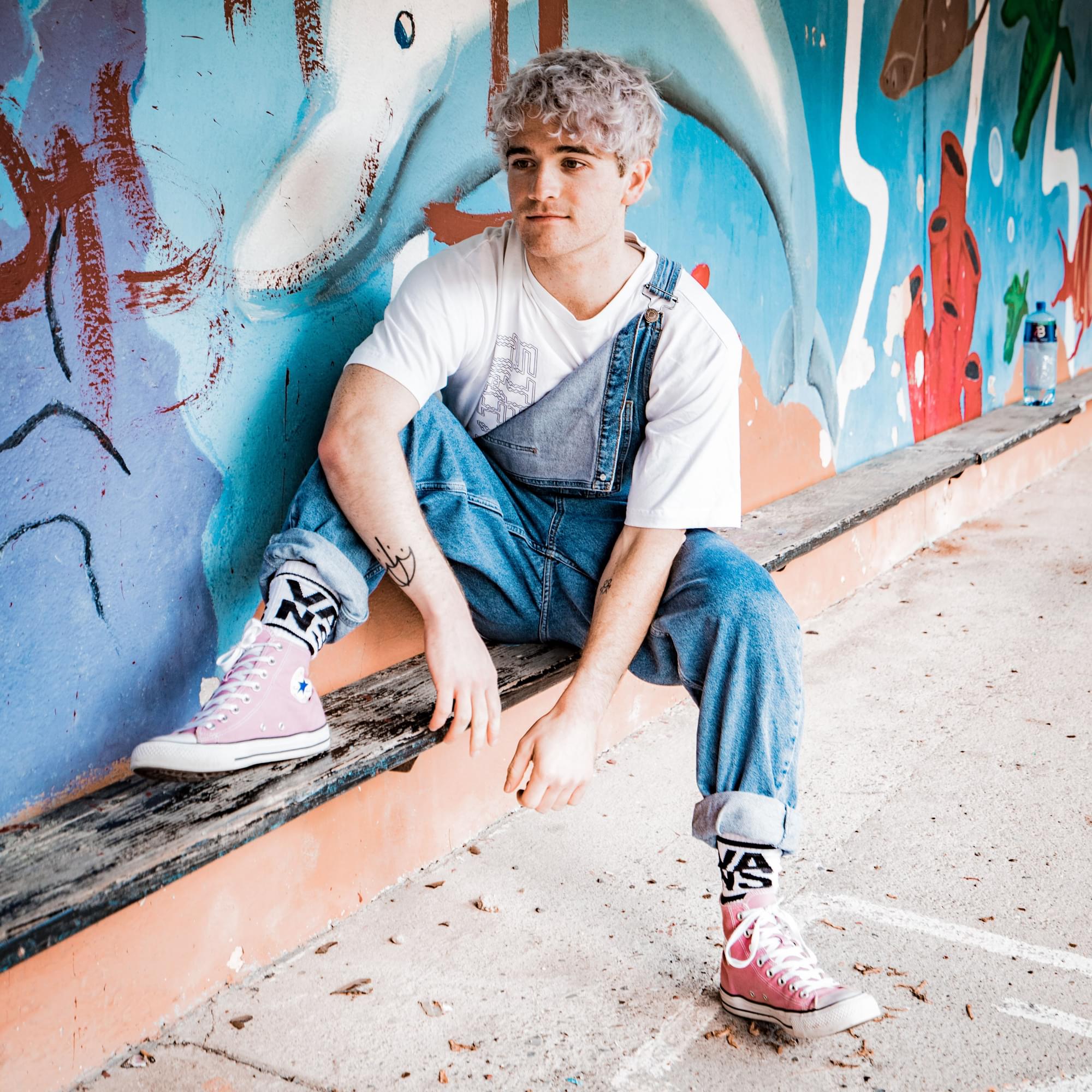 Now fully independent and forming a music career entirely on his own terms, he pauses to reflect on both sides of his career – the major label boy band and his current TikTok stardom. "Success is so relative and completely different in everyone's perspective," he states. "Everyone back then probably thought I was doing better then than I am now financially, but I'm a million times more well off right now. I stream way better. I outdo all the numbers we ever did in HomeTown." On considering another label deal he smiles, "when I'm talking to my friends now and they're like 'I'm looking for a deal, I nearly grab and shake them and say 'don't do it, please'. If you were an artist who has like three songs out and they're not even blowing up but a label reaches out to you, it's because they think you're good. They're going to take you for everything you're worth."

With millions of fans and songs he can claim as entirely his own – "nobody else wrote with me, I produced it all myself, I mixed it myself" – he's looking to the future, and Mack's main ambition is a simple one: release more music. "I've set myself a target between 15 - 20 songs [and] I'm just looking forward to putting out more songs, letting them into the world and letting the right people find them."
Get the Best Fit take on the week in music direct to your inbox every Friday