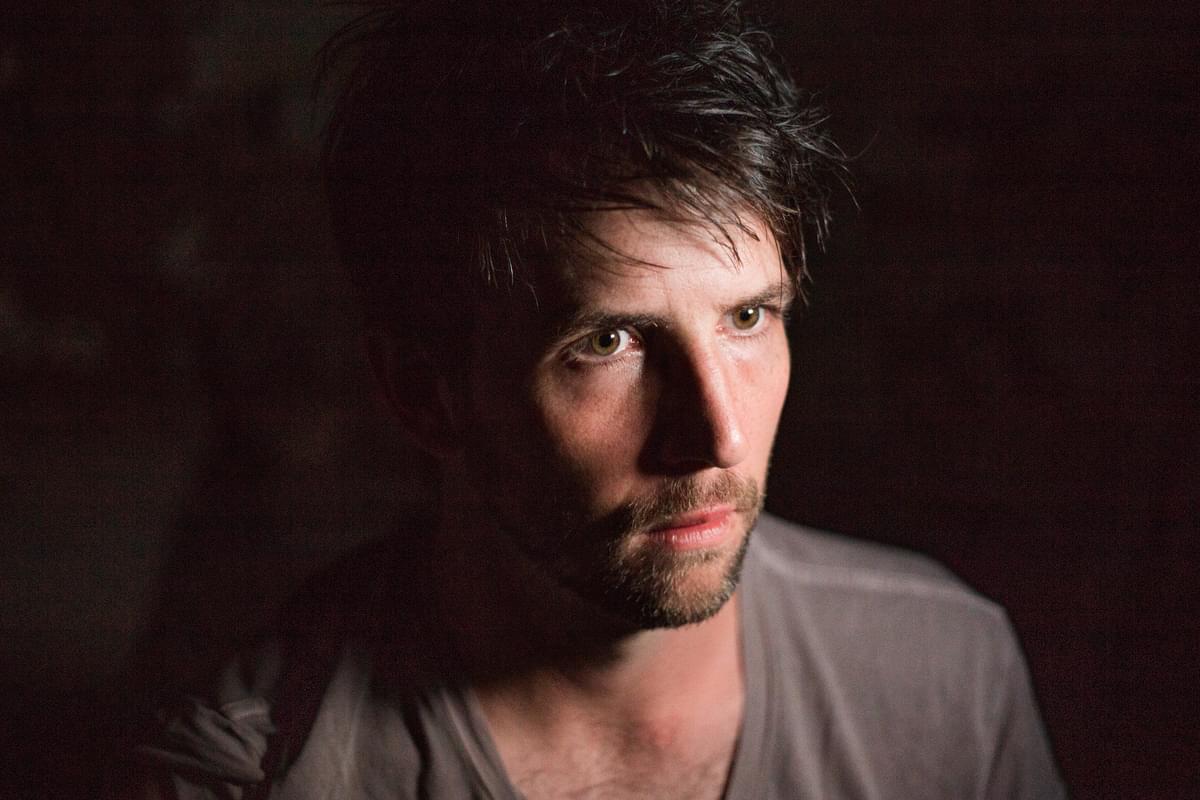 Owen Pallett's Personal Best
28 February 2023, 12:00
Owen Pallett's earliest work as Final Fantasy is at long last back in print. They talk to Alan Pedder about looking back in wonder, and their personal highlights of what came next.
Some artists look back on their earliest recordings as awkward baby steps that fall somewhere on the scale of 'A for effort' to 'borderline unlistenable'. Not so with Owen Pallett.
With a slate of their 2005–2008 releases finally back in print, in newly remastered and expanded editions, Pallett isn't shy about still loving their work. "I have two different ways of looking at these blackbirds," they tell me over the phone from Toronto, where they're outside between meetings, walking and smoking. "One way is, how do I feel about them as they relate to me? And the other is, how do I feel about them as they relate to posterity? I really try to sit on that first one, because these are really fucking awesome songs."
Having made their name as violinist for Canadian heavyweights The Hidden Cameras and Arcade Fire, Pallett first stepped out on their own with the looped-violin solo project Final Fantasy – a nod to their enduring love of video games. Pallett's later work can often feel a million miles away from the short, charming, sometimes very Canadian pop songs that made up their 2005 debut Has a Good Home, recorded in just 6 days. But it didn't take long for the scope of their ambition to show.
Released the following year, He Poos Clouds was a much grander affair, bringing Pallett's classical practice and skill as an arranger to the fore. The reissue comes packaged with two songs from a 7" recorded for Tomlab's Alphabet Singles Series and B-sides from the Many Lives → 49 MP single. Pallett is particularly proud of the reworked version of "CN Tower Belongs to the Dead", which they describe as "kind of a hybridisation" with "The Unanswered Question" by modernist composer Charles Ives. Oddly enough, it's one of Pallett's more frequently licensed tracks, though they have no idea how since it's so obscure.
The Has a Good Home reissue is bolstered with songs from their 2006 7" Young Canadian Mothers, including their cover of Joanna Newsom's "Peach, Plum, Pear" and a version of "This is the Dream" that Pallett prefers to the more well-known one. "It's kind of a corrective and the one that I really believe in," they explain. "I didn't feel all that happy with the version on Has a Good Home, since that album was so rushed."
The third of the reissues is The Two EPs, a compilation of two limited edition 2008 releases, Spectrum, 14th Century and Plays to Please, both long out of print. Pallett is especially excited about these finally being repressed, since they were made at a time when they were figuring out what it meant to produce their own work – both Has a Good Home and He Poos Clouds were produced by Leon Taheny, whom Pallett is still close to.
"There are times when I can't really believe that I had the capability and wherewithal to make some of this music," they say. "I feel really insane about a lot of the stuff that's being reissued. It's pretty amazing to look back at those EPs now be like, 'Jeez, what was I doing? This is crazy.'"
Bonus tracks on The Two EPs include Pallett's cover of The Strokes ("Hard to Explain"), their contribution to the David Shrigley tribute album Worried Noodles ("Joys"), and a previously unreleased outtake from their 2014 album In Conflict ("Contra O Capitalismo").
Later this month, Pallett will be back in Europe for a co-headline tour with The Hidden Cameras, who are celebrating their own reissue – a 20th anniversary edition of their groundbreaking second album The Smell of Our Own. "I'm so excited," says Pallett. "This band meant everything to me at a certain point in my life, and I think most people my age in Toronto would express the same thing. Like, there was a period where the world was just reflected through the light of this band."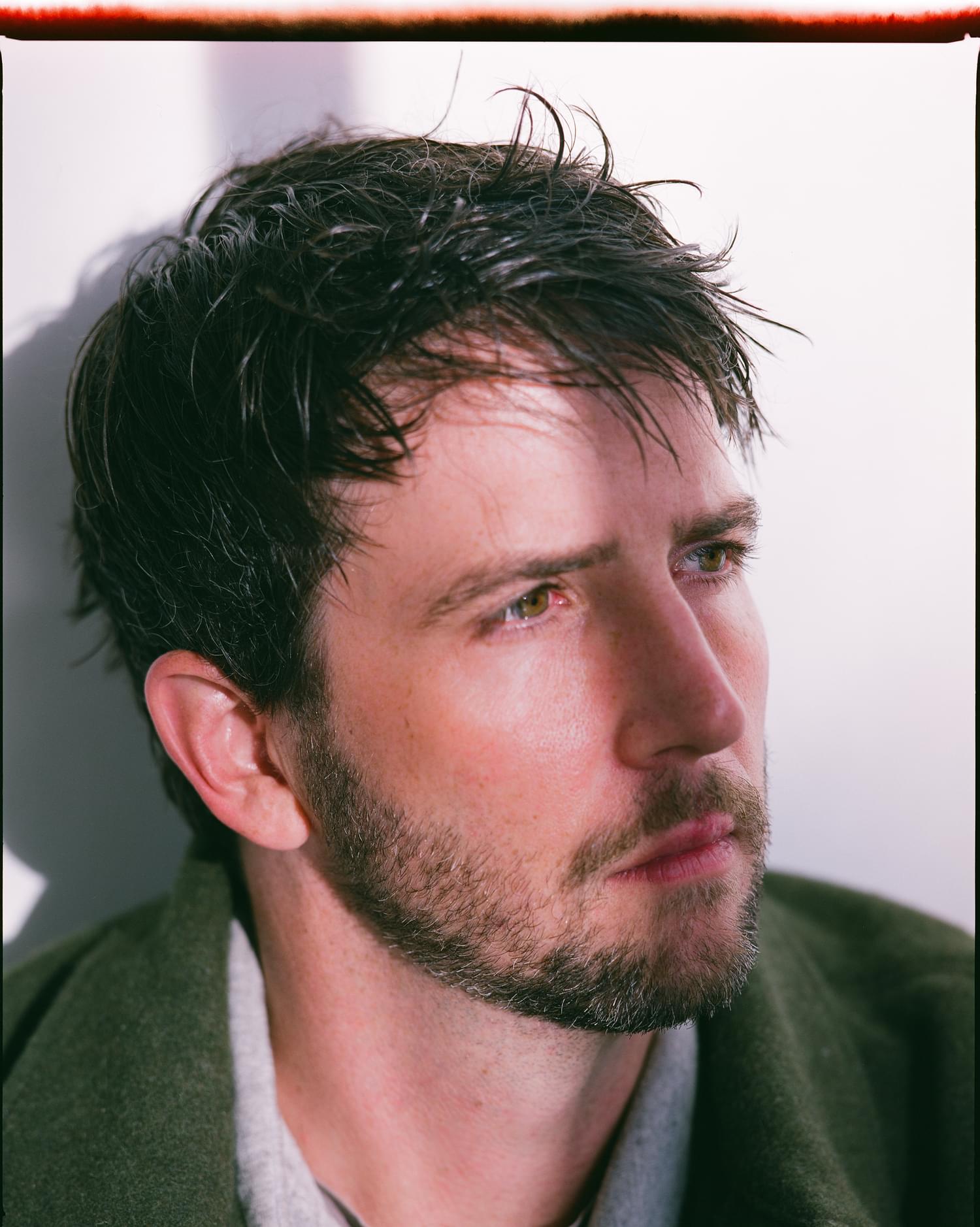 Before Pallett joined The Hidden Cameras, their view of non-classical music was of something people did just to make money. "I wrote songs on my guitar and shit like that," they say. "But it was really The Hidden Cameras that opened my eyes to the fact that bands and art are intrinsically linked. It was amazing to be a part of that creative process."
At some point between The Hidden Cameras' third and fourth albums, bandleader Joel Gibb and Pallett fell out and Pallett quit the band. They didn't speak for "eight or nine years" after that, but since reconnecting Pallett says they have become really good friends again, "with a better understanding of each other and with the wisdom of adulthood."
Without Gibb, it's unlikely that Pallett would have agreed to hit the road again. Burnt by the experience of having to reschedule dates multiple times during the pandemic, as well as the frightening state of touring in general, they "kind of fell into a grump about it."
"Seeing bands like Animal Collective that are way more popular than me saying they can't tour is bad news," they say. "And, you know, touring already kind of sucked to begin with. It's hard on your body and it's hard on your soul. Imagine having a job that requires you to work for two hours a night and the rest of the time is commuting and being stuck in traffic."
"I wasn't so excited to get back to it, but I'm excited to share it with Joel because I love The Hidden Cameras' music. Like, these songs are some of the best songs that I've ever heard in my life."
"There are times when I can't really believe that I had the capability and wherewithal to make some of this music"
(O.P.)
There hasn't been a new Owen Pallett album since Island, which came out in the early days of the pandemic. Most of their time is taken up with film score work and arranging strings for other artists. Pallett's fingerprints are everywhere; in the past two years alone, their arrangements have appeared on albums by Taylor Swift, Lana Del Rey, Ed Sheeran, Wolf Alice, Sharon Van Etten, and Julia Jacklin, to name but a few.
When we speak, they've not long been back from Colombia where they've been working with fellow Polaris Music Prize winner Lido Pimienta, helping out with the orchestral arrangements for her next record. "I hate taking red-eye flights and having to kind of raw dog the extreme sleep deprivation," they say. "But it was so thrilling to work with Lido, she's fucking awesome."
Fans needn't fear, though. There will be a next record, even if Pallett is still only in the brainstorming stages. For now, their focus is getting back out on the road, and they're excited about being finally able to tour properly with the pedal board-based looping rig they built in 2017. "I hate playing with a laptop on stage so I spent six months researching how to build what I wanted, which is something that can do real-time processing of post effects and stuff like that," they say. "I think it could be the best thing the world has ever heard."
Never let it be said that Owen Pallett doesn't like a challenge. When asked to choose the five songs from their catalogue that they are most proud of, one theme that comes through is that sometimes the hardest, weirdest work turns out to be the most rewarding.
OWEN PALLETT: In 2005, at the end of a European tour, I spent a week in Barcelona to hole up in a pension and do a lot of writing. This song was written in that week. I vacillated between loving and hating this song. On one hand it sounded like the first 'real' song I'd ever written, but on the other hand it sounded like such a specific and strange thing that I called it "the career suicide song." It was prog without the rock, sliding between meters and key centers.
I went full nerd on the lyrics. The song describes the relationship between a gamer and their avatar, in this case, Link from The Legend of Zelda. The gamer, staying at home with their Nintendo, offers to free the avatar from the confines of the game, and has him "swim to the edge of the wall of the world," only for the avatar to reject the offer. The avatar feels more stability within his digital world, where there are clear-cut objectives and rewards.
This song was inspired by a specific moment that happens when you're playing The Wind Waker on the GameCube. Link is sailing on this talking lion boat thing and the head turns around and says to him something like, 'I think we've reached the end of the world and we should go back.' I thought to myself, if videogame characters were sentient, how would they feel about this? Would they feel frustrated that there's a constraint to the world?
At the same time I was entering adulthood, which was this really jarring thing. It's like you leave school and suddenly you're not getting graded anymore – or rather, you're getting graded in this kind of arbitrary way that doesn't necessarily have any basis in the quality of what you're doing. So an objective-based world like the one that Link exists in had its appeal to me, and the song kind of became about that dichotomy.
BEST FIT: Is it true that you had a crush on Link as a teenager?
Younger than a teenager, really. He was a preteen crush.
This song is heavily inspired by Link but it's not a song about Link. I put in signposts to all these different fictional characters that, when put together, become anachronistic. But hopefully everybody has some kind of connection with a fictional character and are in some kind of private love affair with them.
Clear something up for me. Is the line "Gotta rescue Michael from the White Witch" a reference to your official first name, Michael?
That was kind of a whimsical little move, because of course I'm thinking of Edmund in The Lion, the Witch and the Wardrobe. Particularly those scenes when Peter, Lucy and Susan all try and rescue him after he's kidnapped by the White Witch and is being fed Turkish delight. I sing Michael instead because, you know, Edmund is not a particularly appealing word to sing.
Recently, a friend of mine was posting on Facebook some examples of songs that are sung from the perspective of somebody who's not the songwriter. My answer to that was, 'Oh, you mean all songs.' I feel like the closer you get to writing an autobiographical song, the more of a persona you end up taking on.
There's a great quote from an interview you did at the time where you describe life as "more like a game of Tetris. It gets harder and harder and harder, and then you die." Do you still think that after 17 years?
Yeah! In fact, if anything, growing older has only made me believe that more and more. Except the game is a lot longer than I expected!
It's interesting. When I try and speak from my heart it oftentimes sounds like I might be speaking from a position of pessimism. But it's really the opposite. I'm hoping that speaking truthfully might create a basis for connection, with the person who reads this or with you as an interviewer.
My experience, pretty much since I turned 20, has just been an endless feeling of my heart breaking more and more and more. It would be impossible for me to communicate to my younger self just what a terrifyingly heartbreaking experience it is to live one's life. And it's not that it's not beautiful or that I'm not happy. It's just that my heart is breaking more and more with every passing moment. It's kind of incredible, and beautiful in a way.
I do find it beautiful when movie directors show narratives in which people's lives fall apart, because that's what I find my own life has come to look like. Every year I've become less culturally relevant. My body has become less sexually viable. I drift further and further apart from my friends, and more and more of my family members and friends are getting old and sick and dying. It's a hard life. It's a heartbreak. And you've just got to find the beauty in it, you know?
We're the same age so I can definitely relate to that.
Well, how would you not have felt the same way? I mean, you're a music writer, for god's sakes. People talk about the collapse of the music industry but there's also the collapse of arts journalism.
What are we doing with our lives, Alan? There are perfectly viable, actual jobs out there that would guarantee us both a sense of wellbeing and financial security, and yet here we are. I'm an agent of a dying industry and you're an agent of another dying industry, and we're here trying to celebrate each other. It does feel sometimes like we're the string quartet playing while the Titanic is sinking. Do you not feel the same way?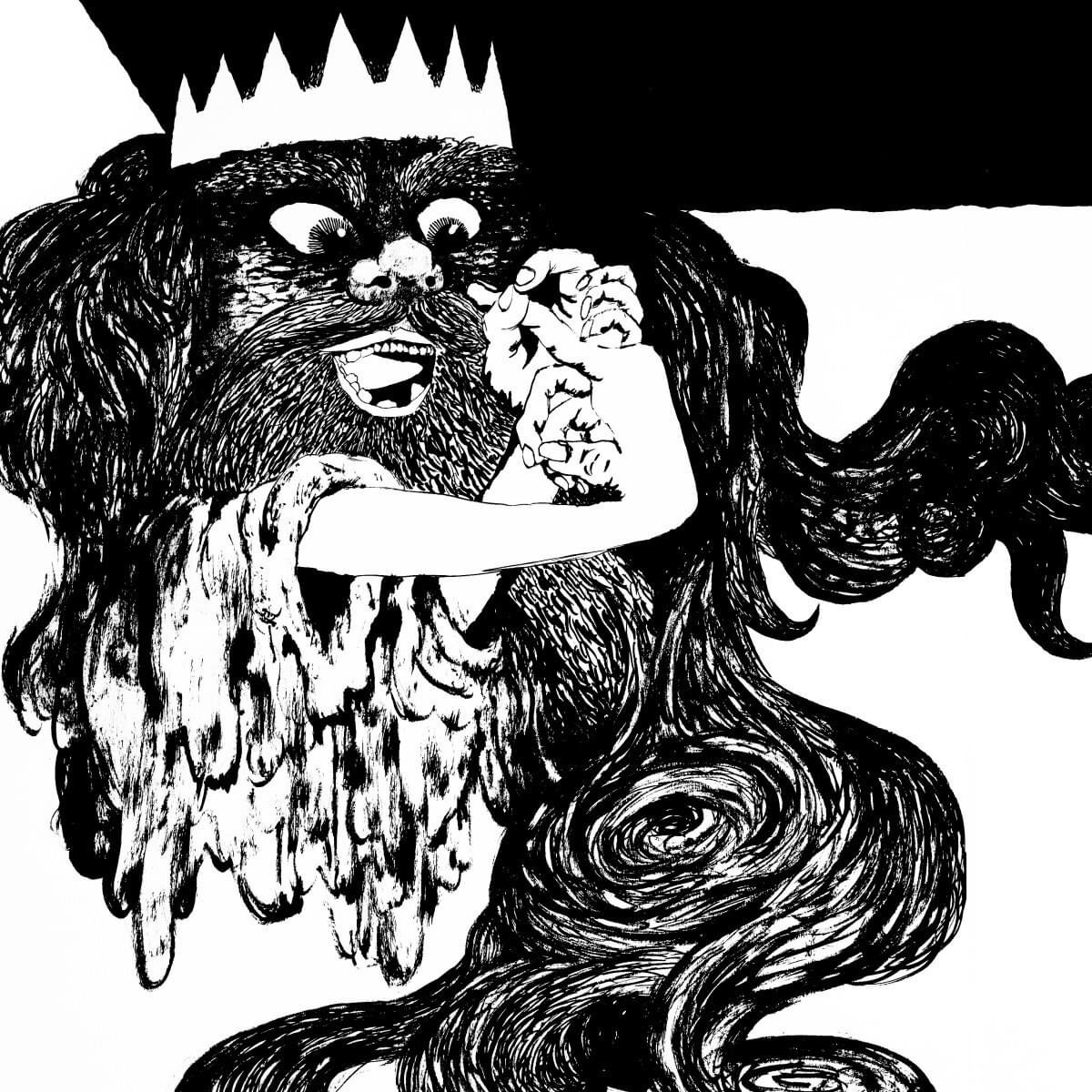 "The Great Elsewhere" (2010)
OWEN PALLETT: When you're doing a looping song, it's kind of like watching a jigsaw puzzle being put together in real time. You have these component parts that on their own might sound incomplete but when they are joined together the picture comes into view.
With "The Great Elsewhere", I wanted to take that to some kind of limit, insofar as my own musical capabilities were concerned. The song began as a looping experiment, that I might write a squirrelly 11/16 + 11/16 + 10/16 noodle and then, later, slap a 4/4 groove on top of it. It works because 11 and 11 and 10 add up to 32, which is divisible by four, so I had this thing with a really weird time signature that suddenly snaps into focus under the 4/4 beat. And it's really fast, 160 bpm.
This was such a stupid idea. I spent several weeks just walking around the city, rehearsing the synchronisation in the air, singing the noodle while drumming the beat on my chest. Over and over again, just so I could set it in stone in my brain and wouldn't even have to think about it when playing it live.
What's so funny to me is that it started out as such a nerdy experiment and then the lyrics came together with such vivid passion, and the song turned into one of my favourites – even though its genesis was such a stupid, ridiculous thing.
I didn't have high hopes for it until the lyrics turned out so well. I think "No, I've seen his work upon the panes of cathedrals, in the sweat of the workers and the flight of the seagulls" is really lovely. At this point in the story of Heartland, [album narrator] Lewis is mid-crusade and meets resistance upon attempting to land on an island, which is directly inspired by [16th century Portuguese explorer, Ferdinand] Magellan landing on the island of Mactan, which would prove to be fatal for him.
BEST FIT: What is it about the story of Magellan that captured your imagination?
There's so much about Magellan that's interested me since I was a kid. I don't even remember why. I think I did a school project on him when I was 10, or something like that.
What I personally find fascinating about Magellan is the relationship that the Filipino people have with him – I was kind of married to a Filipino guy for, like, 13 years – because it's really something. You know, everything was going so well for Magellan and his crew in the Philippines at first. They converted one king to Christianity, and then tried to do some kind of outreach to a dissenting king named Lapulapu on the island of Mactan. But as soon as they got there, the people of Mactan attacked them and killed almost everyone, including Magellan. It was just this horrible massacre.
What's fascinating is that the people of the Philippines apparently celebrate Lapulapu and Magellan in equal measure. They celebrate Magellan and his crew for having saved their souls by bringing them the love of Jesus Christ, but they also celebrate Lapulapu for representing Filipino independence and fierce resistance to being colonised.
If you read about it, only one of Magellan's five ships made it back to Spain and there were only a few survivors. One of them happened to be a clergyman who documented the entire expedition, and his account of Magellan dying is so beautiful it'll make your heart stop. Oh my god. He starts out writing with this kind of clinical separation, trying to sound like a historian, but when he gets to the point where Magellan dies, you can just feel him weeping with sorrow. He describes Magellan as "our mirror, our light" and it's just heartrending.
The parallel between Magellan landing on Mactan and the fictional character Lewis running into resistance on his grand crusade of proselytising belief in the songwriter Owen to all these distant islands just kind of naturally worked its way into this song. Though the only real signpost to the Magellan story was me including the line "I swam back to the Victoria", which directly references the name of the one surviving ship from Magellan's circumnavigatory expedition.
You released a companion EP of demos, which included a version of "The Great Elsewhere" sung by Shara Nova of My Brightest Diamond, whose music I love. So I have to ask, what's the story there?
Given that the primary antagonist of Heartland is the songwriter Owen – who is a kind of fictionalised version of myself – it seemed to me that it would be really interesting to make a companion version of the album where I had other people singing these songs. A tribute album to my own album, essentially. I imagined a whole bunch of my favourite performers render their own versions of my songs. In retrospect, I realise that might sound a little bit self-aggrandising, but at the time it felt like an interesting project.
In order to kind of kickstart things, I even spent some time preparing bed tracks that people might want to use. I had sessions in New York recording with Shahzad Ismaily, Tom Gill, Rob Moose, Nadia Serota and Clarice Jensen – a handful of New York heavies. We recorded all these bed tracks and I started reaching out to people to see if they would sing on it.
I think I had my heart set on Leslie Feist doing "Midnight Directives", but it didn't work out. Shara Nova was the only one who kind of came through and delivered, and she delivered it so well that I felt there was no way that anybody could possibly do a better version of any of my songs than she did. So the project kind of died. I was like, 'Well, we got it guys, let's go home.'
It got to the end of 2010 and I was on tour, feeling completely run ragged after the busiest year of my life. In my experience, there's really no worse time for a musician than the end of a year in which they put out a record. Because it feels like the end of a cycle. It feels like history is closing the book on a period of time in which they poured their heart and soul into the creation of something. It's a difficult time.
I remember my last show of the year was in Osaka in Japan and I just had a breakdown. I wasn't even sure if I could play because I was backstage sobbing. It was horrible. After I came home, still in that depressed state and also with jetlag, I gave up on putting together this companion album. Instead I just took fragments of all the stuff I'd put together, plus Shara's version of "The Great Elsewhere", and uploaded it to Soundcloud as an EP called Export. Just as a treat.
Eventually, when it came time to repackage Heartland in a deluxe edition, we added tracks from Export because they are fascinating. I think some of it is among the most beautiful music I've ever made. But yeah, it was a bit of a disappointment that the full-tilt tribute album to Heartland never actually saw the light of day, at least as far as I'm concerned. I think it would have been really beautiful.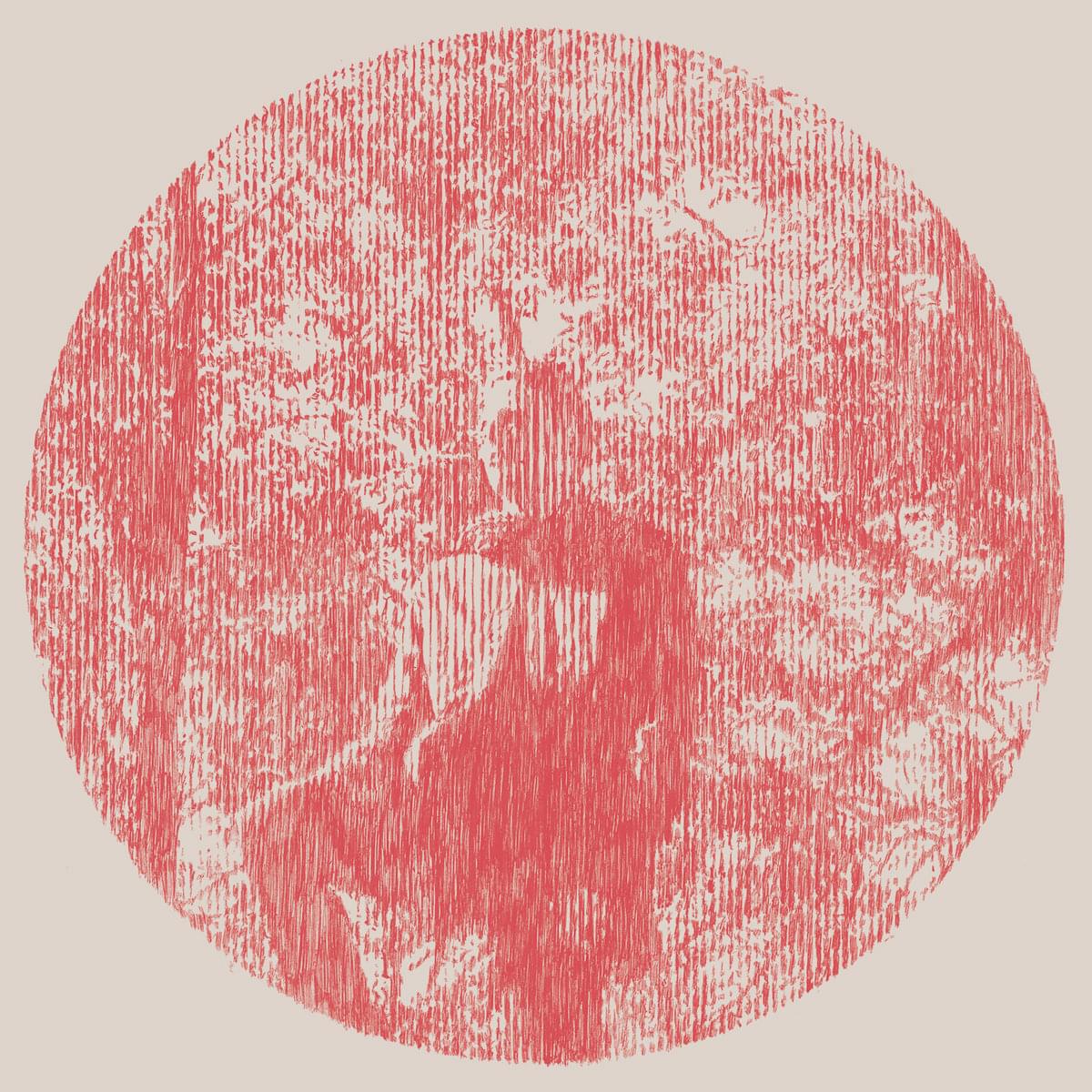 OWEN PALLETT: Another 'career suicide' song. I decided it'd be fun and cool to start this album with a song that effectively had one chord, a G-drone, throughout. This song turned into a quasi-manifesto about my relationship to my gender and my mental health.
My late godmother, recovering from a shattered rotator, doped up on morphine, once spent ten minutes in a hospital bed telling me about how she "got it", like she heard how the music and lyrics worked in tandem, how the entire album and its thesis were all contained in this song. She observed things about this song and album that I'd done intentionally, and I was sadly convinced that "nobody would ever get." She died a few years ago and I'm really sad she never got to hear Island because I think she would've loved it.
BEST FIT: Is the line about leaving the violin unattended an intentional reference to "The Pooka Sings" from He Poos Clouds?
Yeah, in a way. When anyone asks me for advice to give to up and coming musicians, my advice has forever been to just stay amateur as long as you can. You shouldn't be seeking a career as a professional musician. Being a professional musician is something that you should be dragged kicking and screaming into. Just because my experience with taking something I love, which is making music, and turning it into my job has been the biggest mistake of my life.
There have been so many times when I've been on tour and feeling exhausted, sitting in a restaurant alone with my violin and my computer bag, and I have to go to the bathroom. I'd think, 'I'm just gonna leave these here. If someone steals them, great! New chapter of my life.' So, yeah, that lyric was just a very real line about that feeling.
You worked with Brian Eno on this song. Can you talk a bit about that?
Brian has long been an idol of mine, and I don't really have idols. I think idolatry is stupid.
I connected with Brian through Markus Dravs, one of his longtime collaborators. Markus and I have worked together on countless projects but he's most famous for being a multiple Grammy Award-winning producer of people like Wolf Alice, Mumford & Sons, and Florence + The Machine.
Anyway, Markus had heard Heartland and was really impressed with it and sent it on to Eno, who heard it and was also really impressed with it. Which was great, because Rusty Santos who mixed it was specifically doing things with the mix that he had learned about indirectly through Eno. So we were already taking his deep knowledge and applying it to this record.
In 2012, Eno curated a festival in Norway and he asked me to play on it, so we went out there. I was in terrific shape at the time. Super fit, really happy, and my band was really tight. We showed up in Norway and blew the roof off. It was such a magical set. We met Brian afterwards. His face was a little bit pale and he told us that it was one of the best musical performances he'd seen in many, many years.
Interestingly enough, I didn't feel an extensive amount of personal rapport with him, but my bassist at the time, Matt Smith, really hit it off with him. The next year, I played Eno's birthday party organised by [NYC experimental art and music venue] The Kitchen, with people like Laurie Anderson and Michael Stipe. Just a really cool intersection of people.

Eno's talked extensively about backing vocals. It's something he's really passionate about. So, in light of how positive and constructive out meetings had been, I emailed him and asked him not to produce In Conflict but just to sing backing vocals. I sent him some tracks and he sent me back so much stuff. Not just backing vocals; he was farting around on all the tracks. There was so much stuff that for some of it I was like, 'We can't use this! I can't believe it. I'm having to mute Brian Eno!'
The stuff that we did use was magical, just in the way it glued everything together. He sings very prominently on both "I'm Not Afraid" and "Infernal Fantasy", and he also contributed all sorts of interesting little things. Like, there's a synth loop on "The Riverbed" that you wouldn't even know is there unless I took it out, and then you'd be like, 'Hmm, there's something missing.' He just has this way of figuring out the exact ingredient to make a song come together perfectly.
And, you know, his voice is so specific. If he's singing backing vocals on a track, you always know it's him. In his own words, he's got a voice like a pencil. A very fine line kind of voice. It's wonderful to hear his kind of gnomic tenor in the background. So, yeah, I loved working with him. I haven't actually spoken to him since we did that album. But he's still my mirror, my light.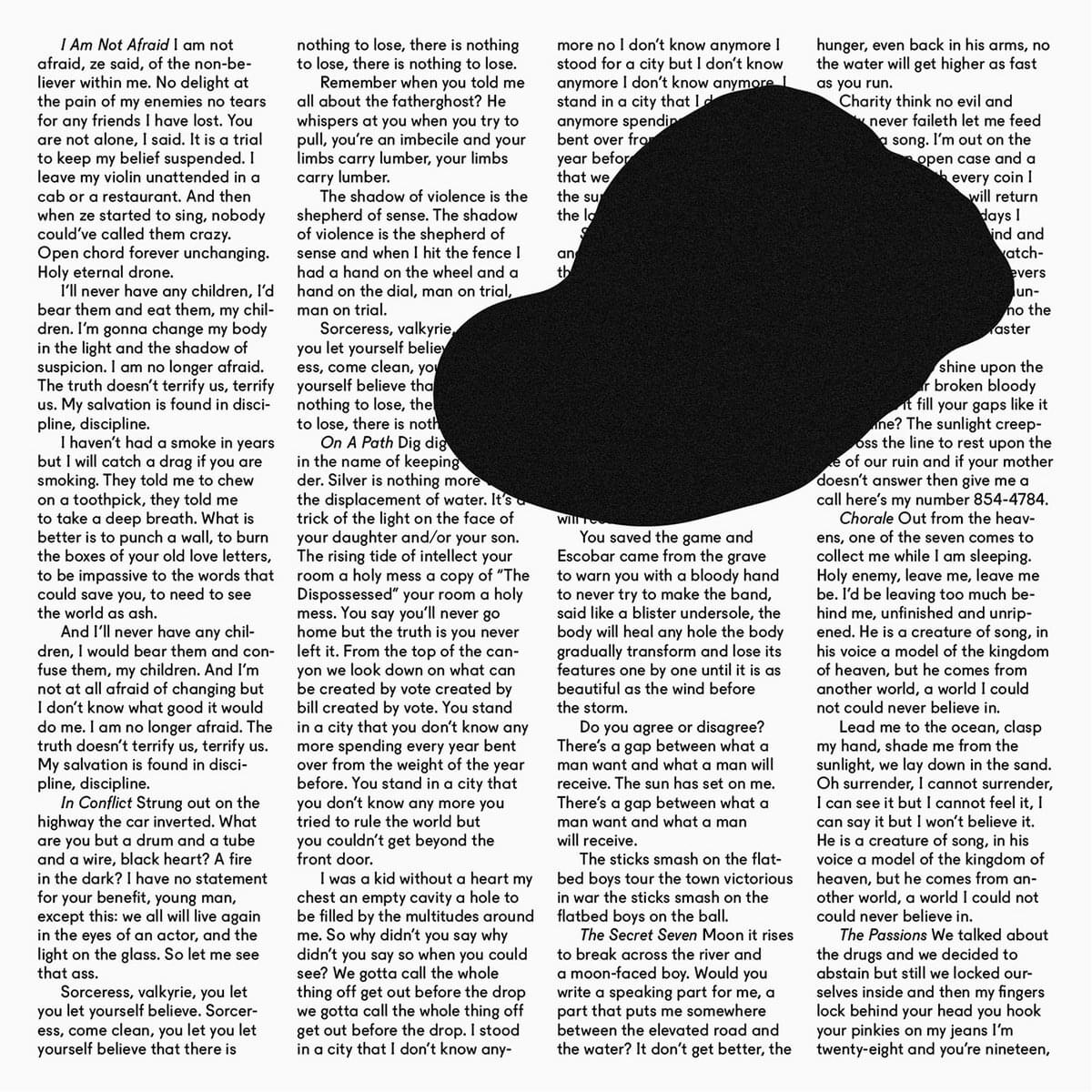 "The Secret Seven" (2014)
OWEN PALLETT: Of all the solo material I've recorded, I've enjoyed working with Matt Smith and Robbie Gordon the most. We played this song a hundred times in 2012, working to get the groove just how we wanted it. There's a bridge of emptiness in there, which was Rusty Santos's favourite part of the album. I loved that. It's almost like Rusty likes my music most when I'm not actually doing anything.
The lyric is tough to unpack. I didn't want to criticise the 'It Gets Better' movement when it seemed to resonate with so many people, but I found the movement isolating and alienating. As I said before, my experience has been the opposite, that things have gotten more challenging with every passing year.
The "moon-faced boy" was inspired by Tyler Clementi, a gay violinist who threw himself off the George Washington Bridge. I hoped in this song to express to others what I benefit from most when it's expressed to me: "Please call me when things are bad."
BEST FIT: What have people's reactions been to this song?
I'm not sure really. Dan Savage [who championed the 'It Gets Better' movement] and I have mutual friends, but I can't remember if we've ever had a conversation about this. It's not that I was trying to discredit the movement. I just wanted to provide an alternative without negating the original sentiment.
I do think it's valuable to say to young queers that things get better when you hit adulthood. But if people are depressed and suicidal like Tyler Clementi, I don't think it's necessarily true or helpful to just say, 'Oh, things will get better.' I think it's kind of empowering and useful for people to hear someone saying, 'Well, my experience is that this does not get better. You have to toughen up.'
Accepting that things don't necessarily get better is a cornerstone of mindfulness. Accepting that things do fall apart is really important. It's a whole basis of Buddhist philosophy, and who's happier than Buddhists? No one! Anyway, that's essentially what I was trying to convey in this song. Just an alternative viewpoint based on my own struggles with mental health. Like, 'No, things continue to be fucked up and difficult.'
You included your own telephone number in the lyrics. How quickly did you have to change it?
I actually didn't change it for years! And when I did change it, it was for reasons unrelated to me getting phone calls from strangers.
When the song first came out, I was getting maybe one phone call a day for about a month. Most people didn't have anything they really wanted to say other than, 'Wow, I can't believe this works!' or 'I love your album!'
I didn't include it because I'm some kind of Captain Save-a-Crazy-Person who believes that an impromptu hotline can save lives or anything like that. It was just meant as a demonstration to others that you really need to be there for people. I keep seeing people online saying, whenever it's revealed that someone in a particular community is going through some shit, 'I hope they get the help they need.'
I'm like, what if you're the help they need? What if you are the person who can help them? Saying 'I hope they get the help they need' is basically saying, 'Cool, don't call me. Don't reach out. Go to therapy.' As if therapists are miracle workers with magic wands that just turn people's lives around – they're fucking not.
I fully believe that for anyone who's having a hard time, there are multiple prongs that need to be considered. Oftentimes, they all need to be functioning in concert in order for people to get through their shit. That includes medication, it includes changing up their habits. Maybe drinking less. People do need therapy, but they also need community support. I think people forget that more and more, but we do need each other.
I don't remember what context I heard this in, but I heard or read that some African doctors were communicating with some North American doctors saying they didn't understand why, when someone is going crazy, we put them in a bed and lock them in a room. They said, 'In Africa, if somebody is going through a hard time, we take them outside, we sit them down with their friends, and we might throw a party for them.' I'm like, 'Yeah, that's what we need. That's what I've always needed.'
It's so hard to communicate that to people. If I'm fucking depressed – if I've lost a job or been fired from a film, or if something bad has happened in my life – I don't fucking need to go to a mental hospital. I don't need therapy. I need my friends to throw me a party, you know? But how do you say that to people and have them take you seriously?
When I was at high school, I took this kind of generalised life lessons class with a teacher called Mr. Swarbrick, and one of the things he said in that class has stuck with me my entire life. He said, 'You need someone the most when you're the least fun to be with,' and that is so, so true. And that's essentially what I was trying to communicate by including my phone number in this song. Just how important it is to be there for people when they really need you.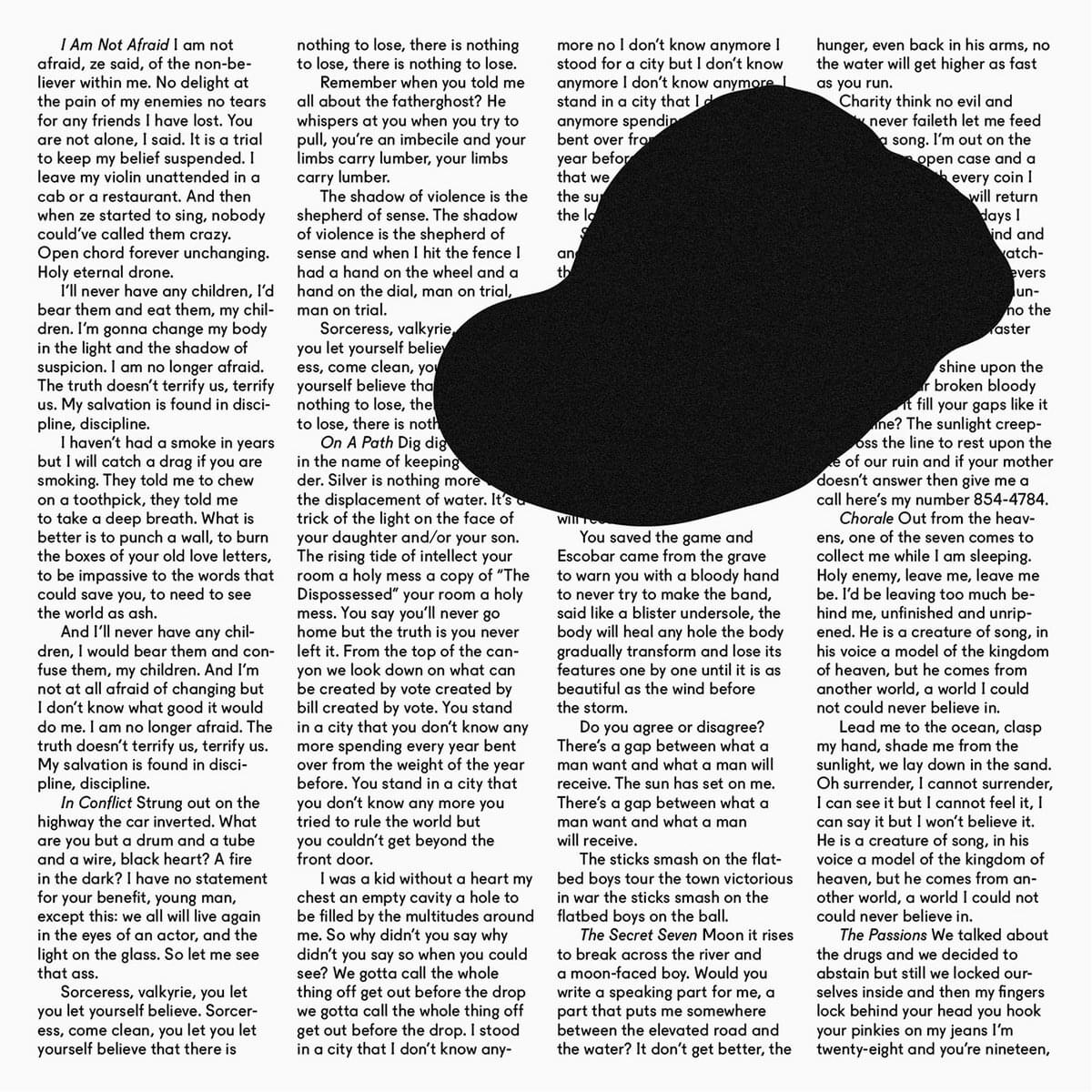 "A Bloody Morning" (2020)
OWEN PALLETT: This was the last song to be finished for Island. It took forever to get the lyrics right. There are songwriters who excel at world-building, and songwriters whose songs are just line-after-line of amazing insight. I wanted this song to do both, I wanted every line to count. Like if Bill Callahan had written [Gordon Lightfoot's] "The Wreck of the Edmund Fitzgerald".
The second verse, I sing this: "All around my lower ribs, spider veins are forming / I've mistaken self-indulgence for self-care / but do not be scared / surely some disaster will descend and equalise us / a crisis will unify the godless and the fearless and the righteous."
This song and its video came out in the early months of the pandemic lockdown, and this lyric was oftentimes cited as being somewhat premonitory. It's a cute observation, but I wasn't thinking about a global pandemic. There is a particular aspect to "being depressed" where one falls into a state of waiting. Waiting for something to change, for that apology to arrive, for that money to be repaid, for that conversation to happen. You sit, and you drink, and you smoke, and you wait, and nothing changes. And you tell yourself it's self-care, nursing yourself back to health, but it isn't. That's what this song is about.
BEST FIT: What's the longest time you've been in a state of waiting?
Well, I don't respond well when people do something really shitty to me, and I've had some of those experiences in my life, where I've been wronged. Some people can go through something terrible and rebound instantly. They can just be like, 'Fuck that guy,' and walk away, whereas I will be fucking knocked over sideways. For years! If I find out a friend has been lying to me or telling lies about me, or something bad happens, it fucking takes years off my life.
Maybe it's because I'm weak or maybe I'm just oversensitive, I don't know. It's like I'm just stuck in this state of shock or extreme procrastination. Like, I'll play video games for five hours a day, or I'll go to a bar and drink double whiskeys. Just being in pain and ruminating about things, waiting for some cataclysm to change your outlook and make things be okay.
There's a lot of smoking, too. I've talked to people about my smoking habit, which is in itself a form of procrastination. People sometimes call cigarettes 'coffin nails' and it does feel like you're martyring yourself when you smoke a lot. You're hurting yourself because something bad has happened to you and you're waiting for it to be fixed, but of course nothing ever gets fixed by smoking.
What does real self-care look like for you in 2023?
That's the hardest question you've asked me. I think it looks different for different people. I'm lucky that my relationships with my family are uniformly positive, which is not the case for everyone. Some people really need to cut some relationships out of their lives, even if it's a parent or a sibling.
For me, personally, self-care really comes down to exercise. I'm not an athlete. I don't have a body that wants to get up and do things, you know? I remember reading an article and they were talking about how if you are going through some kind of mental health issue, the most important thing is to make sure you're getting your daily exercise. And it's funny, because if you say that to someone who's depressed, they get mad. Like, how dare you suggest that my life would be improved if I got off my ass and did some exercise.
This article went so far as to say that if you go through your day without having done at least half an hour of something active, you are signing a contract like, "Dear world; I, Owen Pallett prefer pain over joy. Therefore, I have not done any exercise today."
In my experience, the difference between good times and bad times in my life has often come down to whether or not I am keeping myself healthy and physically fit. It was especially difficult during the pandemic. I discovered the video game Dark Souls and, later on, Elden Ring. So I'd get the work done that I needed to do and just played video games for the rest of the time, and that went on for two or three years. I was in a really inert state, living this totally sedentary life. So yeah, it was not particularly positive for me.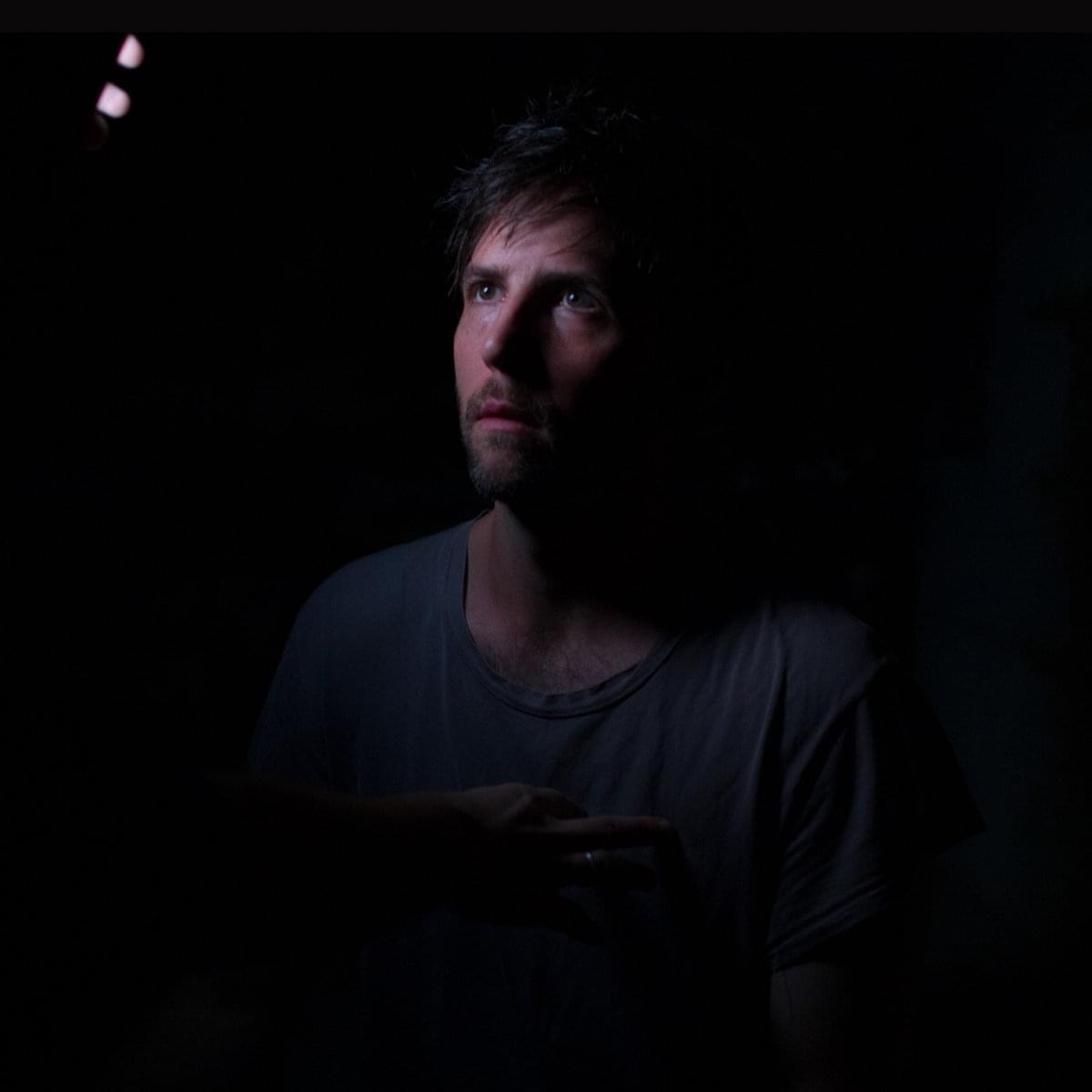 Get the Best Fit take on the week in music direct to your inbox every Friday