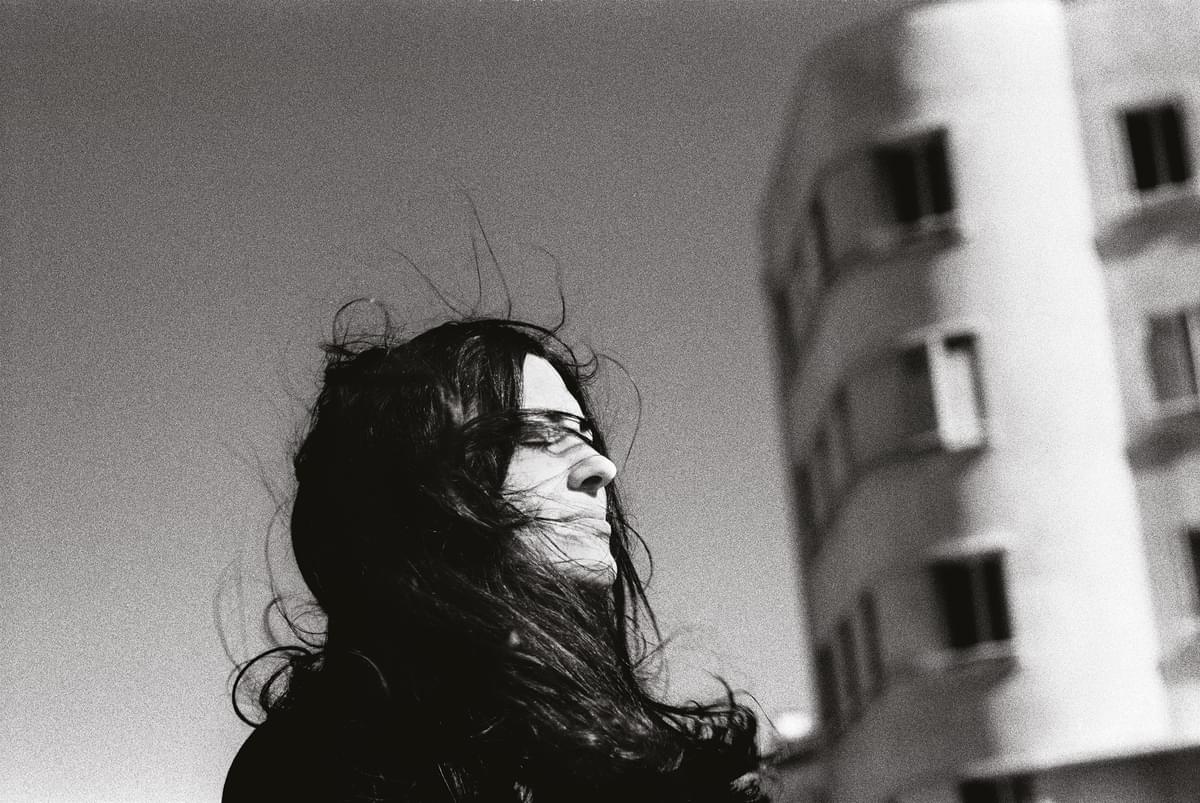 Out into the fragrant night with Nadine Khouri
20 February 2023, 09:00
On Another Life, Nadine Khouri is reckoning with old wounds and fresh starts. She talks to Alan Pedder about how themes of loss and transformation continue to define her work.
What happens when the city that was once your sanctuary becomes a place of gathering doubts? For Nadine Khouri, it was a chance to follow in the footsteps of one of her musical heroes.
Born in Beirut, Khouri moved to London at the age of eight, escaping the endgame violence of the Lebanese Civil War with her family. Though she spent some time studying in New York in the early 2000s, it was London she came home to. It was London that nourished her songwriting, and London where she first met producer John Parish, who would go on to become one of her most important collaborators.
But London changed. The whole country did. The ugly rhetoric of the Brexit referendum and its aftermath turned up the heat and some people lost their minds. Others simply lost their manners. "I suppose I've experienced micro-aggressions since I was a kid," says Khouri. "But where I used to be able to just shrug them off and get on with things, it really started to grate on me."
Though she doesn't want to label her experiences as racial discrimination, she talks about her disappointment in feeling the atmosphere in the UK becoming increasingly toxic. When the pandemic hit, with its twin wave of xenophobia and end-times malaise, Khouri knew that her time in the city was up. "Maybe I was running away," she says, laughing at herself. "But then again, I never thought I would be in London for as long as I was. There's a lot of inspiration to be found in discovering new places."
Unable to go anywhere during the first lockdown of spring 2020, Khouri instead journeyed inwards, thinking about her past life, her life in that moment, and what her future life might look like. With her lifelong dream to return to the Mediterranean in mind, she packed her bags and moved to Marseille.
"I've heard some people describe Marseille as a mirror of Beirut, since they sit almost at opposite ends of the same sea," she explains. "It was originally built by the Greeks, but there are a lot of Italians, Algerians, Lebanese, Armenians. It's such a diverse city. It often feels like you could be anyone and come from anywhere and Marseille would still welcome you."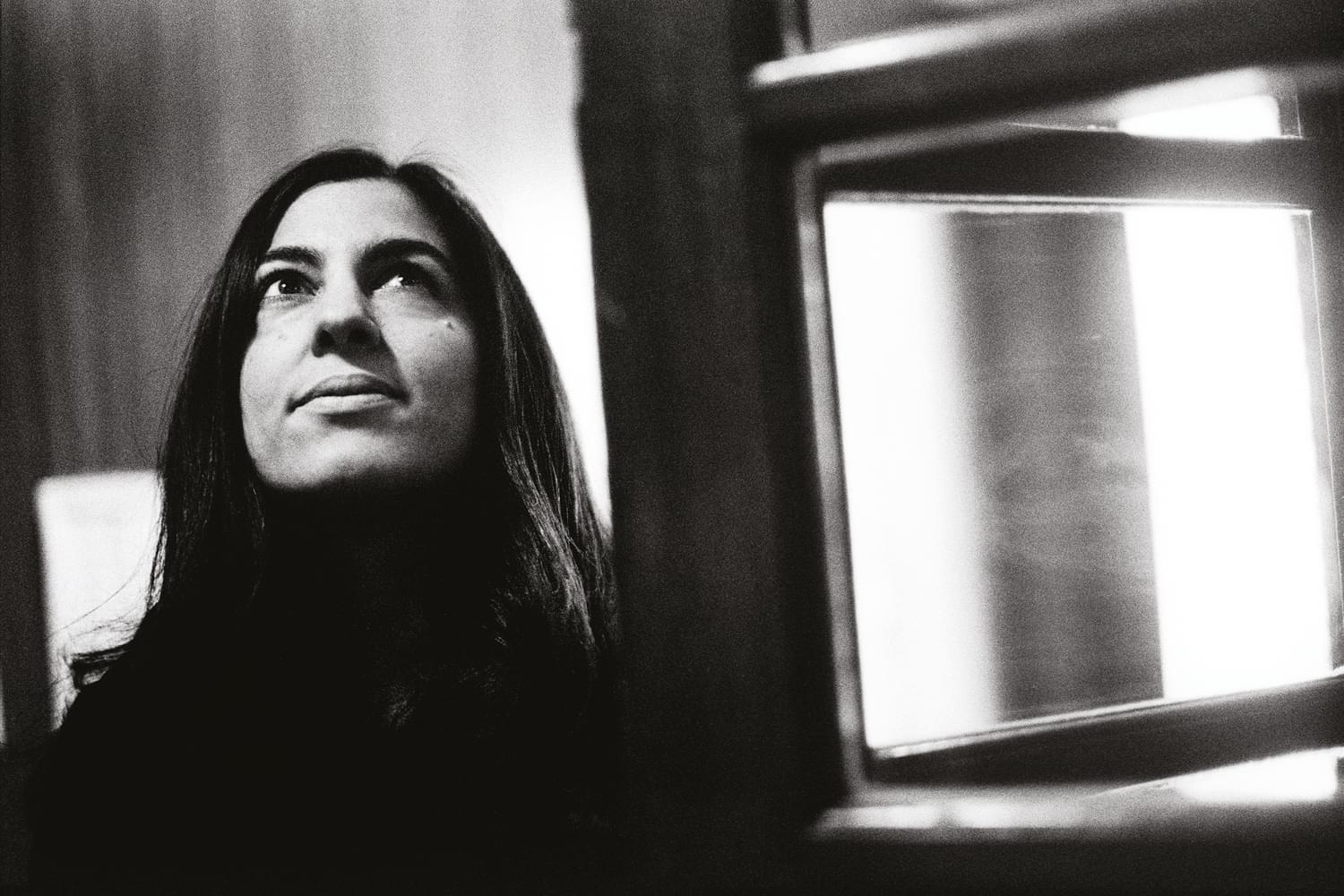 Khouri had no real connection to the city before she moved there. She'd grown up learning French and about the literature, history, and geography of France at school, but she'd barely even passed through Marseille before, stopping only to change trains at the station. "Moving there was quite a surreal experience because it felt so familiar," she says. "It was strange how quickly it felt like home to me."
Settled into a new routine, Khouri found herself drawn back into thinking about the significance of moving from one chapter of our lives to another – chapters so distinct that they feel like other lives completely. "I was thinking about this itinerant life, which starts to feel like several lives in one lifetime," she says. "I also wanted to go beyond my personal experience. I mean, it's a common feeling in a lot of ways, the older you get. People use the expression 'in another life' in everyday parlance, but I was also thinking about life, or lives, beyond what is visible to us."
Released by French label Talitres last November, Another Life is the outcome of those meditations. More weighty and direct than her 2017 debut The Salted Air, it's an intensely intimate experience, all shadowplay and smoke. Though Khouri's sultry alto is undeniably the star – her allusive, sometimes provocative phrasing lends the album's nine nocturnal songs an air of mystery and wisdom – there's power in the spacious production, too. Khouri and Parish have an easy, confident way of working together, and that shines through in the way these songs flicker and glow.
Take the standout single "Keep on Pushing These Walls", for example. Khouri's silken croon curls like incense smoke through warm night air, sending up a fragrant prayer of thanks. Inspired by a passage written by musician Lhasa de Sela in her book La Route Chante (The Road Sings), the song was written in gratitude to the late artist, who died incredibly young but left an indelible mark.
"I loved Lhasa because she was a really great singer and her work was so rich," says Khouri. "There was something so meditative, transcendent and, I think, quite sacred about the way she sang and performed. I loved how she drew inspiration from so many places. She's one of those people, like Jeff Buckley, who just experienced music as music, no matter where it came from."

In a way, it was de Sela who had led her to Marseille. The Canadian artist had lived there while writing her second album, The Living Road, which Khouri calls "a masterpiece." Having found success with her 1997 Spanish-language debut La Llorona, de Sela moved to France to clear her head, at first joining a circus group with her sisters before landing in Marseille and disappearing into what she described as "normal, personal stuff" – the life before her other life.
Not just a title, the words 'another life' appear in several of Khouri's new songs, a memory device that ties a blood red luggage strap around the album. "Sometimes when you're in one place for a very long time, you start to forget about the past," she says. "I was thinking a lot about what I'd left and what I'd suppressed just to fit in. The feeling of losing myself in the process freaked me out a little. Change isn't necessarily bad, of course. It's just that a lot of questions about becoming and belonging were at the forefront of my mind at that point."
Khouri captures these themes neatly on the woozy, saxophone-lit "Lo-fi Moon". Here, a pixelated photo of a full moon arriving by text from Beirut becomes emblematic of a fragmented self-image, of versions of a girl forgotten. Versions that may never have been or belonged. A more concrete memory of her hometown shapes the song "The Broken Light", written on her phone one night in 2019 as she sat in the back of a friend's car, driving through the city and watching how the light moved through the buildings around them. "The city at that point looked quite tired already but still so beautiful," she says. "And that was before all the really extreme events that have happened since."
"I was thinking about this itinerant life, which starts to feel like several lives in one lifetime."
(N.K.)
Khouri sighs, leaning into the phone. "It's difficult to process all that's happened," she says, referring to the series of crises that have rocked the Lebanese people over the past four years: spiralling inflation that left more than half of the country living in poverty, a failure of the government to provide basic services, the resulting civil unrest and – most devastating of all – the huge port explosions on August 4, 2020 that killed over 200 people and damaged thousands of buildings within a six mile radius.

The fallout continues to be felt in Lebanon to this day, though even the most extreme emotions seem destined to fade into the kind of dazed weariness that comes with continually bashing your head against concrete. Not a confrontational person by nature, Khouri has found it hard to put her feelings into words. "I recorded a few songs that I decided not to release on this record," she says. "It didn't feel right or appropriate to me."
It's only really "Vertigo" that confronts the reality of trying to keep sane in the face of overwhelming injustice and apparently futile rage over the events of that summer. She likens the situation to being trapped in a hall of mirrors, screaming uselessly into the void. So why is the song so slinky? "I think on some subconscious level I wanted to balance out the underlying rage in the song with something that felt more in the body," she explains. "One example I love is Marvin Gaye's 'Inner City Blues'. You can dance to the song, but it's talking about deep injustice."
While writing "Vertigo", Khouri says she was influenced by watching the reports of Beiruti filmmaker Tariq Keblaoui, who was on the ground in aftermath of the port explosions and during the revolution of October 2019. When it came to shooting a video for it, Keblaoui was an obvious choice. "He's a great visual artist," she says. "I'm so grateful to him for capturing how the city looks at night, the colours. And the way Beirut is depicted as a ghost town, quite different from how it usually is, right until the end."

The shoot was not without its challenges, mind. "It was the middle of August so it was unbearably hot, and quite dangerous, since they were saying that the port silos could collapse at any moment," she says. The last of the damaged silos did indeed fall not long after, leaving only the southern section still standing. Many in Lebanon want the site preserved as a monument – a reminder of all that was lost – but the people in power would rather raze it completely and for people to forget. Perhaps it will never be either, confined instead to wounded liminality.
States of in-betweenness are fertile ground for songwriting, and Another Life often digs into the parentheses that separate now from then and here from there. "Briefly Here" finds her thinking on mortality and the circular nature of time, inspired by Ocean Vuong's On Earth We're Briefly Gorgeous, while "Song of a Caged Bird" – written in 2019 – laments the loss of freedom that became all too familiar during the pandemic.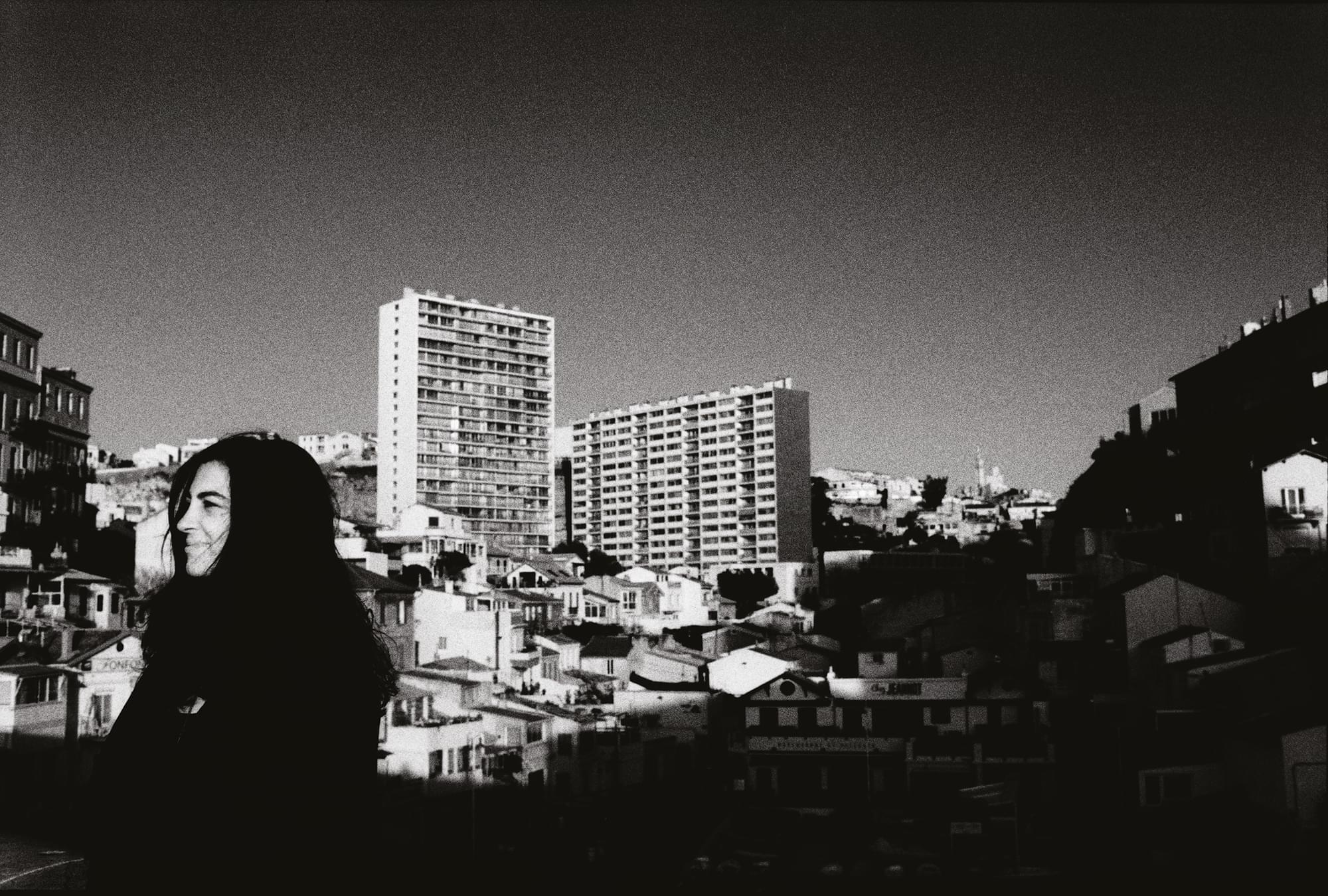 "It's spooked me out a little bit, that song," she says. "I'd written it before the pandemic; originally I was lamenting surveillance capitalism and not being able to do anything or go anywhere without being tracked, but I can't sing it anymore without thinking about being literally stuck in my house and, ironically, the internet being the only way out."
She saves perhaps her most powerful song about the weight of place and time for last. Set in the streets of Marseille, "Box of Echoes" brings the immigrant experience into sharp relief as Khouri imagines a man whose new life can't erase the trauma of the one he's left behind. The body keeps the score, she seems to say; there's no such thing as a truly fresh start, our other lives live on .
With her promotional tour for the album interrupted by a bout of Covid before Christmas, Khouri returned to London this past weekend for a sold-out show at Rough Trade West and has a few more UK dates planned for June. In the meantime, you'll find her by the clear blue waters of her dreams, thinking about album number three. "I want to perform Another Life live as much as possible this year, but I'm also itching to start writing again," she says. "It's really what I love doing the most."

Another Life is out now on Talitres Records. Nadine Khouri plays London's Paper Dress Vintage on 14 June. Visit her website for a full list of tour dates.
Get the Best Fit take on the week in music direct to your inbox every Friday