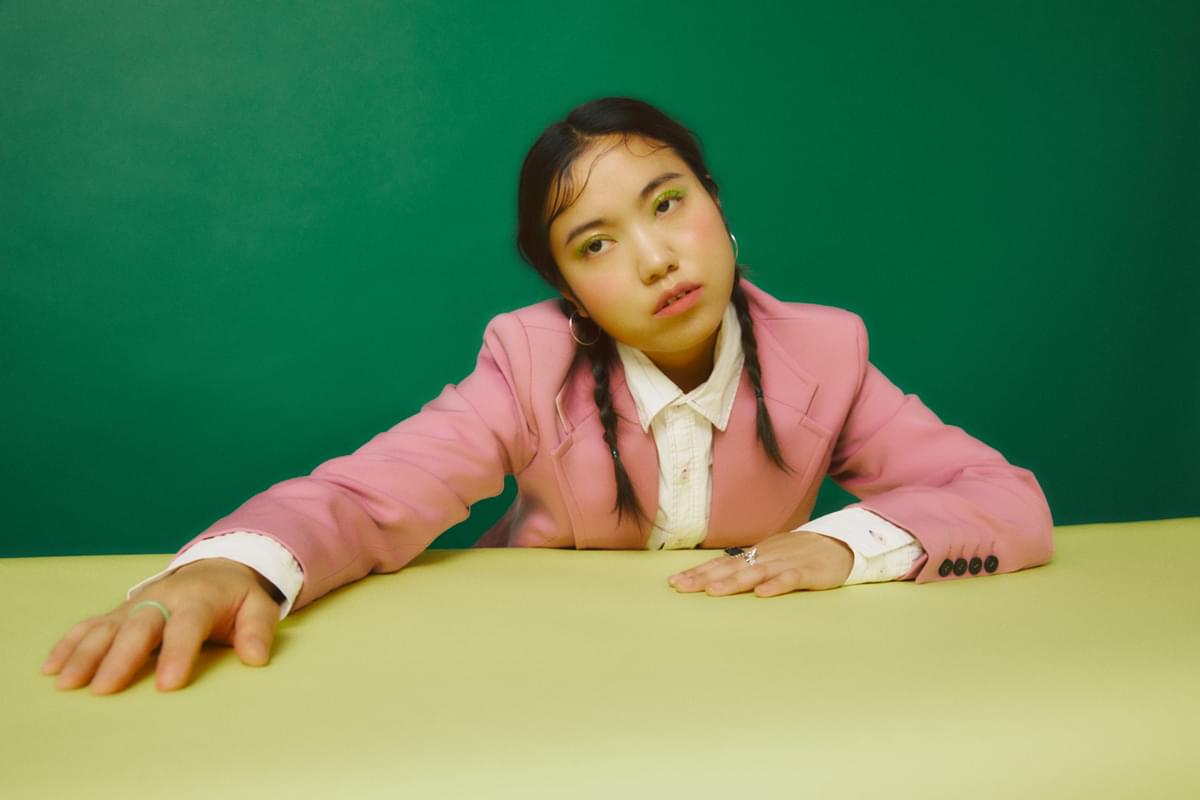 mui zyu makes music for feeding broken hearts
02 March 2023, 12:30
With her debut album as mui zyu, Eva Liu invites us into a heady sphere of myth and open-world adventure. She talks to Alan Pedder about how folklore, family and food all play a role in her warrior's journey.
When Eva Liu's parents moved back to Hong Kong four years ago, she found herself wanting to connect with her Chinese roots in a way she'd never felt before.
Growing up in a suburban town in Northern Ireland, where hers was the only East Asian family, Liu silently internalised a lot of the microaggressions she experienced. Small, almost negligible things on their own but, all together, they snowballed over time into a form of self-suppression. Every time a kid at school made fun of the food she had in her lunchbox, Liu stored their words away until they accumulated into a fear of inviting friends over to the family home. "I was worried they were going to see inside the fridge and be like, 'What the hell is that!'," she says, scrunching up her face.
Liu lives in London these days, where she fronts art-rock trio Dama Scout and where the mui zyu (pronounced moy joo) project was born during the first wave of the pandemic. Stuck at home and with Dama Scout having "just finished a bunch of work" for their debut album, Liu says she was itching to carry on writing. "We didn't know what was happening with the album for a while, so I started playing around with some loose ideas of my own, without any kind of goal in mind."
At the time, rolling news reports in the West were full of incidences of horrific hate crimes against anyone who looked even slightly Chinese. As coronavirus proved, it doesn't take much for people to fall back on xenophobic and racist views when faced with something scary or hard to understand. In London alone, more than 450 hate crimes were reported to the Met Police between January and June 2020, and three years later the number is still way above pre-pandemic levels.
At first Liu tried to shut it all out, closing herself off at home with her cat Margo, a pile of books, and the music she was working on aimlessly. Although she says she didn't necessarily intend to write songs inspired by her Hong Kong heritage, her interest in Chinese folklore – combined with missing her family and the surrounding sense of threat ­– began to work its way into the music. "Hate hates for you to notice," she sang on the first mui zyu single, the gorgeously doomy and distorted "pour a brain", setting an inscrutably grimy tone for its parent EP, a wonderful thing vomits.
All over the world, people did notice. In May 2020, the United Nations called on all member states to put in place national action plans to stem the rise in anti-Asian racism and xenophobia. But seemingly little changed, and by that time East and Southeast Asian communities had already started to form networks to support and protect each other.
Of all the groups that sprang up that spring, ESEA Sisters – first formed on WhatsApp by fashion entrepreneur Ying Suen – became the lifeline that Liu hadn't even known that she needed. Devised as a safe space for women, trans folk, femmes and non-binary people with ESEA heritage, the network was a place where Liu could share her experiences with others and listen to their own, similar stories. "It was really meaningful," she says. "I guess I'd never had anyone to speak to about those things before, so it was a very powerful thing and really encouraged me to keep going with my music."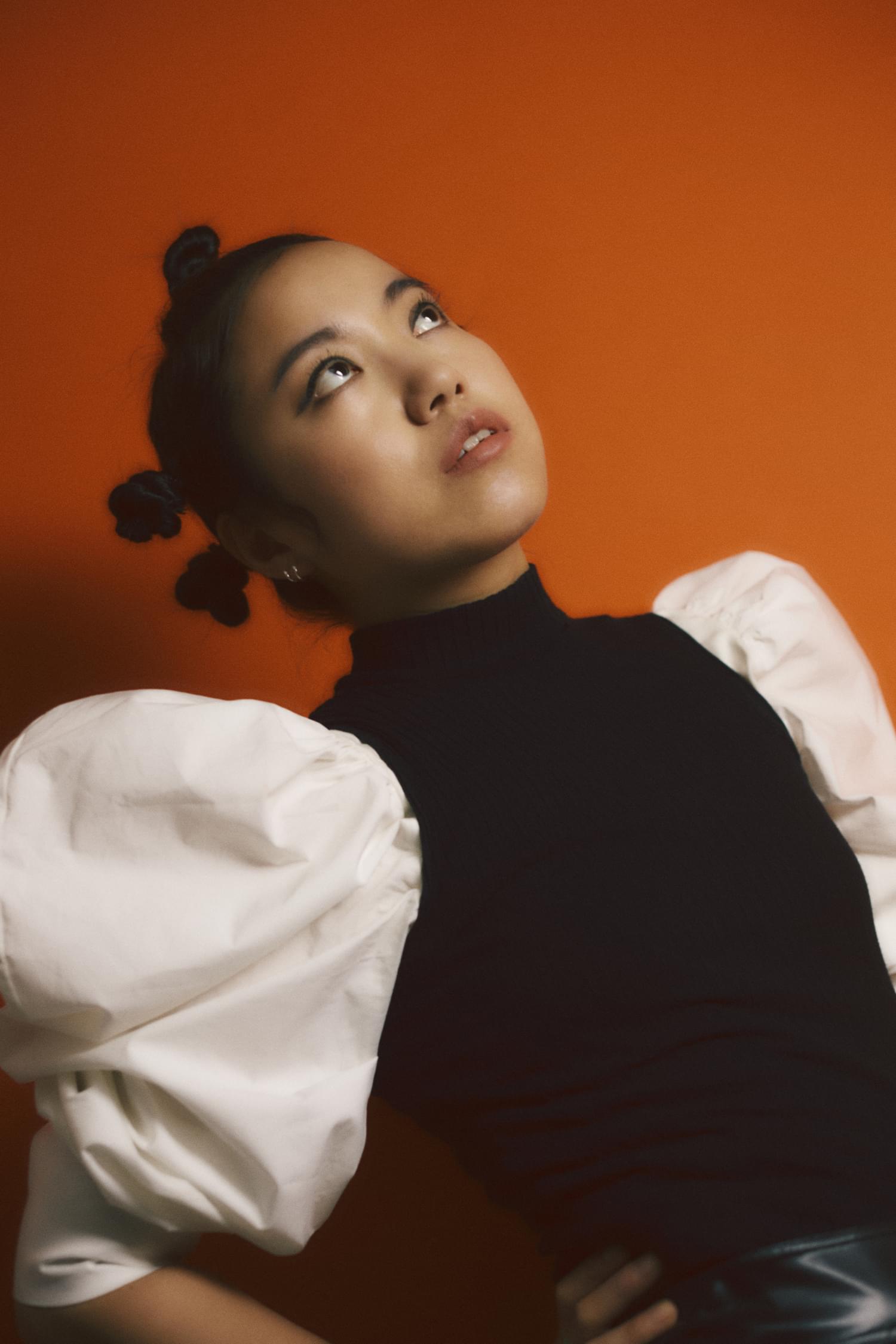 As she continued writing songs for what would become Rotten Bun for an Eggless Century, Liu began to feel like they might slot into some kind of storyline. She was immersed in a lot of open-world video games at the time and liked the idea of making an album that took listeners on a journey – a sort of coming-of-age role-playing game concept. "I didn't want to be too controlled by that idea," she explains. "I liked it more as a sort of overarching theme, something that could have some kind of folkloric backdrop as a way to juxtapose fantasy elements with more mundane stuff."
It's the way that she weaves in the "more mundane stuff" that gives the album much of its relatable emotional heft. First track "Rotten Bun" has plenty of the fantasy elements she talks about – sorcerers, warriors, witches, and sickly devil claws – but the everyday creeps in, in the form of doubt. "I loved the idea of having these sorcerers and witches, but they're suffering from burnout," she says. "They're like, 'I just need to stop spellcasting for, like, two seconds.'"
Alongside her books on Chinese folklore, Liu was reading a lot of Chinese author Pu Songling at the time, particularly the short story collection, Strange Tales from a Chinese Studio. "It's probably not something I should have read before I went to sleep," she says, laughing. "The stories are sometimes quite disturbing and would end kind of abruptly without any sort of conclusion, so my mind was racing and that really inspired my work. I drew a lot from him, in terms of what I could do with my own imagery."
When building her own open-world adventure in song, Liu was fascinated by the idea of a landscape where the mythical creatures she was reading about could wander freely. Such creatures go by many different names in Chinese folklore, but Liu chooses not to use them. Rather, she invokes them in her often-abstract lyrics, her experiments in sound design, and the use of traditional Chinese instruments like the guzheng, a type of plucked zither, and the erhu, a two-stringed fiddle that her grandfather used to play.
She applies the same power of suggestion to the album's protagonist, who is both her and not her. Not wanting to be too prescriptive, she allows the character whose journey we follow to be whatever the listener wants them to be. "I wanted to keep it open-ended that way," she explains. "Rather than creating a very specific character with a certain personality, I wanted them to just be some kind of being that you're travelling this world with."
There are signposts along the way, of course. The high stakes that Liu's character faces on their journey are rooted in her own experiences with death, discrimination and (psychological) demons. In the droning expanse of "Paw Paw", the character grapples with the passing of an elder who's "moving on to the still." The title comes from a name that Liu used to call her grandmother, but she sees it as a song for all grandparents who are gone.
"This song is one that [co-producer and Dama Scout bandmate Luciano Rossi] bonded over a lot, because he had just lost his nonna," she says. "We knew exactly what we were going for, sound-wise, but getting there was a bit emotional and it took a while to form. I'm really proud of it."
In Rotten Bun…'s musical world, discrimination and demons are inextricably linked. An outcast from the off, the character tries to run away from the loneliness, the terror, and "everyone with the rotten tongues," but it's not until they find community and healing that they can turn and face those hellions down. "I'll call all my friends this afternoon," she sings on "Demon 01", "holding all our hands with super glue."
The whole album is beautifully sequenced, particularly the way "Ho Bao Daan (Interlude)" leads into "Demon 01". Featuring Liu's father, Konrad, the minute-long piece takes a voice memo he sent her from Hong Kong and transforms it into some kind of incantation, refilling the character's video game hearts and giving them the strength to face what's next. The text he's reading is a recipe for ho bao daan, a Hong Kong fried dish that translates literally to 'purse egg'. "I just loved that imagery," she says. "I felt like it fit in with the themes of the album, since a purse is sort of like an inventory that you would get in a game."
One of my favourite things about Rotten Bun for an Eggless Century is the way that Liu uses food as a metaphor and as an emotional anchor for her songs. The rotten bun of the title is an avatar of a damaged heart, and later references to peaches, bitter melon, and powdered milk are important cultural signifiers.
Before he retired, Liu's father was a restaurant owner and chef, and Chinese cooking was a focal point of family life. It was only Liu who had almost no interest. "That only really changed since my parents moved back to Hong Kong," she says. "During the pandemic, my dad and I would often bond over food. I love to hear him talk about it because he gets so animated, and it became another way that we could connect with each other, even though we were so far apart."
She describes how her dad would often show her recipes and send them via audio notes, "usually while he was out in the street, so he'd just be yelling them down the phone." When she asked him to record something for the album, she says he took it very seriously. "He sat down and put on a proper narration voice. I love how he really got into the zone for it."
Liu's mum Cyanna also makes an appearance, also via voice note, woven into the layered mechanical dreamscape of "Mother's Tongue". "Eva, I'm so proud of you," she says, before the voice distorts and echoes into the distance. "That was just something that she sent me randomly, I think in response to something music related," says Liu. "She's not really said that to me all that much, so I wanted to solidify that moment in some way. I don't want to go too much into the meaning of that song, but it's about my relationship with her and the things she's been through."
"I loved the idea of having these sorcerers and witches, but they're suffering from burnout. They're like, 'I just need to stop spellcasting for, like, two seconds.'"
(E.L.)
People who are pulled between countries and cultures know that it's our chosen family, the people we surround ourselves with, who are often just as important.
Liu doesn't have to name the ESEA Sisters for us to know that their presence is there in the songs, supporting from the sidelines. Likewise with the third member of Dama Scout, Danny Grant, who isn't playing on the album but worked with Liu on animated visualisers for the songs "Dusty" and "Sore Bear". "He's amazing at 3D, which is something he only picked up during the pandemic," she says. "We share a lot of similar interests when it comes to the films and the art we like, and I love what he does. He knows exactly how strange to make it, and how sweet to make it."
She's full of praise, too, for artist Clio Isadora whose illustrations for both Rotten Bun… and a wonderful thing vomits are in a similarly unsettling, cute-but-eerie vein. "I met Clio at a party and really love her work," she says. "I've always liked things that are a bit unnerving, and that's definitely something I gravitate towards in my music."
Where the songs Liu makes with Rossi and Grant in Dama Scout typically grow out of jam sessions where they just "make noise together" and see what happens, work with Rossi as mui zyu took a more focused approach. Liu had a clear vision of what she wanted to achieve with the songs, and Rossi was able to land on the same page since he already knew what sort of sounds she liked. As she explains, "We usually knew in advance what sort of feeling we were trying to achieve, and the songs grew out of experimenting with the ways in which we could achieve that."
"I really enjoy working Lucci. He's such a beast on the piano, and the way he approaches making sounds – playing instruments in a completely different way to create something I haven't heard before – has really expanded my mind," she adds.
It was still hard work at times, though. There were emotional hurdles to clear, for example with "Paw Paw" and "Eggless Century", which she describes as "properly gut wrenching" and pulls at "a lot of stuff internally." Liu describes how she and Rossi went into the studio and just started screaming, to let out whatever wanted to come out. "I hadn't done anything like that before, but I've always wanted to try it," she says. "I definitely didn't expect it to come out like it did. It was challenging but also cathartic."
For the further adventures of mui zyu, Liu says that she's dying to go back to Hong Kong for the first time since her cousin's wedding in 2017. She was in Singapore over Christmas and New Year, visiting her brother and sister who live there, and reuniting with her parents, aunts and uncles, who all flew over from Hong Kong. But she has yet to see where her mum and dad now live and is itching to see more of their homeland, especially where her grandparents had lived, outside of the city.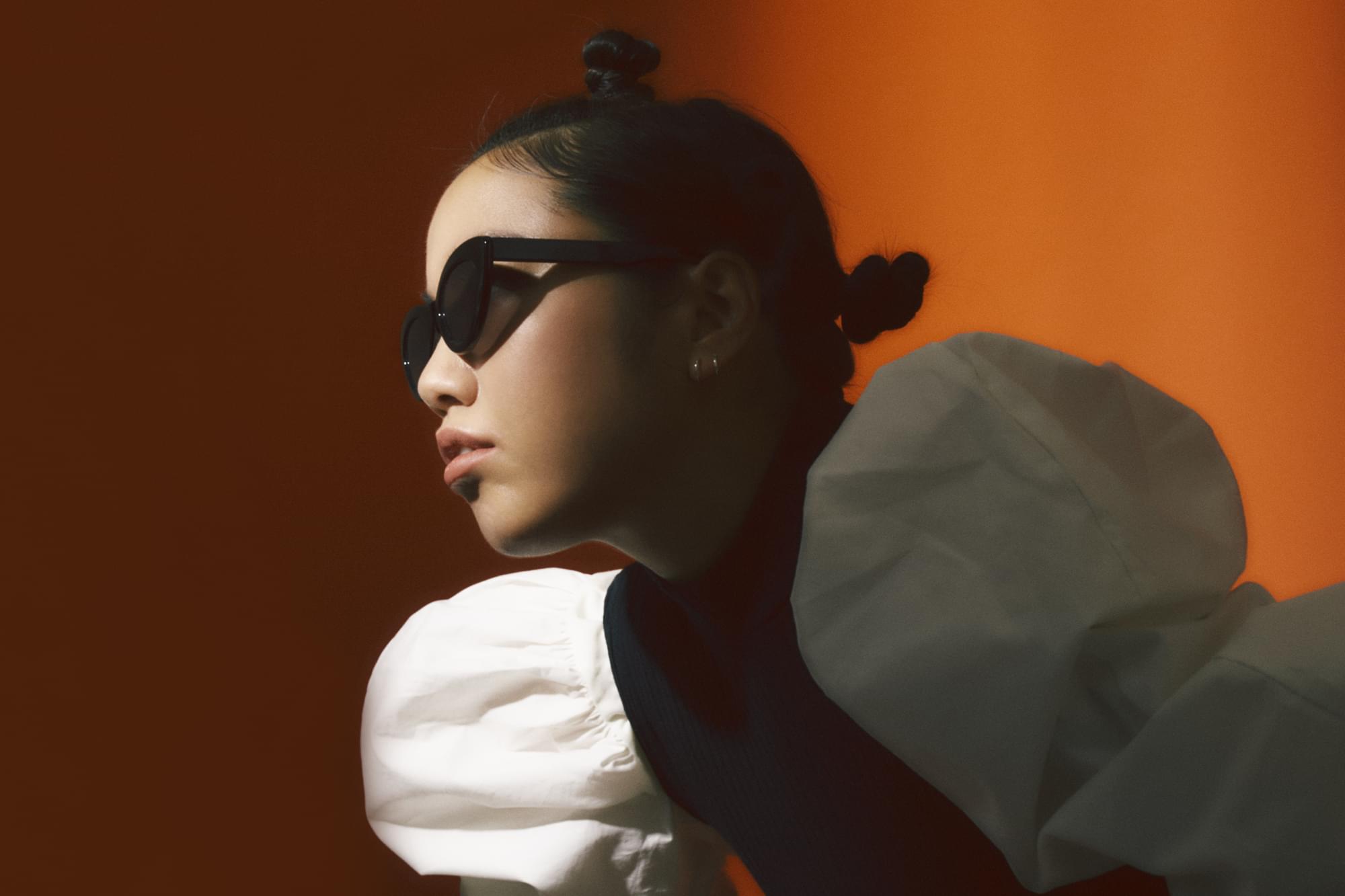 "The family on my dad's side had fled to Hong Kong from China, wanting to create a new life in The New Territories," she explains. "It's more rural there. My mum was quite a city person when she and my dad started dating, but she'd go out into the sticks to visit him, and I would love to explore more of my family's roots there."
For now, she's feeling a little bowled over by the reaction to her music and working on bringing the album to life on stage. With last night's launch show at London's Servant Jazz Quarters a sold-out success, her next stops will be SXSW and a London show in April with fellow Hong Kong British artist Emmy the Great as part of a new ESEA contemporary arts festival.
"It makes me really happy that people with all kinds of different tastes are connecting with my music and finding something that they like in it," she says. "If people listen to my music and take something new and interesting away from it, that's all I can hope for."
Asked if honorary mui zyu member Pickle – star of her videos "Ghost with a Peach Skin" and "Talk to Death" – will be at the shows, she laughs and shakes her head. "I don't have the peach dog, sadly. It's actually being shown at an exhibition in Bristol right now. I was hoping to have him in the background at shows, but I feel like that might be dangerous. He might start crowd surfing or something."
Get the Best Fit take on the week in music direct to your inbox every Friday