Margo Price's Personal Best
07 March 2023, 15:30
It's been one hell of a year for Margo Price with the release of her wildly honest memoir followed by Strays, her boldest, most diverse album yet. She talks Alan Pedder through five of her own personal greatest hits.
Ahead of International Women's Day last year, Margo Price shared a black and white photo of herself against a ruled, police lineup-style backdrop: 5'4" plus hair and two middle fingers up.
The Instagram post was to announce the release of her soaring cover of Lesley Gore's feminist anthem "You Don't Own Me", but it could just as easily have been for almost any of Price's own songs. In the often quite grim world of modern country music, where abhorrent bigotry is apparently no obstacle to success, Price's stubborn ascent into Nashville outsider royalty has been a joy to watch.
Not that it has been easy. In last year's no-bullshit memoir Maybe We'll Make It, which covers her first decade or so in the Nashville music machine, Price goes into the rawest of details of her long struggle to find her feet as an artist and the mess it made of her personal life. It's the full, unfiltered story of the obstacles and self-destructive tendencies that she's alluded to in her songs over the years, from 2015's first solo seven-inch "Hurtin' on the Bottle" (co-written with her husband Jeremy Ivey and their close friend Caitlin Rose) through to her most recent album, Strays.

Written in tandem with the book, Strays benefits from all the warmth and wisdom that Price has gained from going deep into her past and purging what no longer served her, and what perhaps never had. Out with people pleasing, alcohol, and suppressing herself for fear of being judged. In with EMDR therapy, mushroom-fuelled vision quests, and finding compassion for who she used to be.
It's not all about Price, though. "Lydia" finds her in character study mode, addressing the issue of abortion rights through the eyes of a woman coming to terms with a painful decision. In a way, it's her own expression of the same sentiment expressed by Gore in 1963 – a woman (and her womb) belongs to no one else but her. It's one of Price's most unusual songs structurally but fits neatly alongside classics like "Pay Gap", "All American Made", and especially last year's "Fight to Make It" in terms of her political views.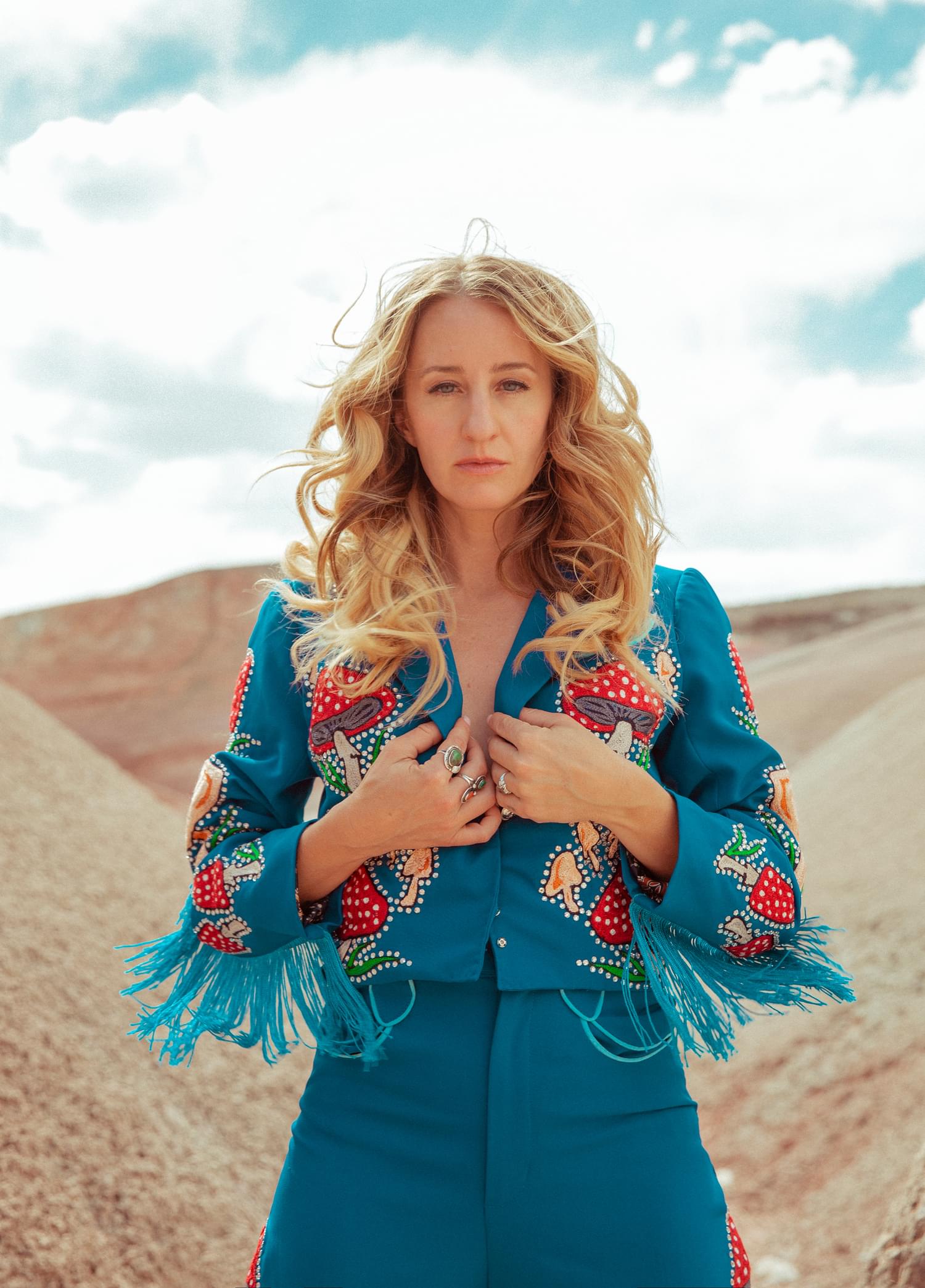 As the US leg of her current tour comes to a close this Thursday at Nashville's iconic Ryman Auditorium, Price might well look back in disbelief on the most extraordinary year yet in her extraordinary lifetime. "Putting this album out definitely feels like a weight off my chest," she says when I call her up on Zoom. "It feels like a new chapter. It feels like it has reached further than before, and it feels great to know that all the grassroots effort I've been putting in as an indie artist is paying off."
To cement her hard-earned status as outsider made good, Price was recently announced as one of the Keynote speakers at SXSW next week, alongside Tilda Swinton, New Order and more. The same day (17 March) sees the official release of the Sharon van Etten-featuring "Radio" as the latest single from Strays. Partly inspired by a Marilyn Monroe quip, it comes with a suitably cheeky video and is one of the five songs that Price has chosen as among the best of her career. Read on to find out why.
"Radio" feat. Sharon van Etten (2023)
MARGO PRICE: This song came to me while I was out hiking in the woods one day. I was by myself so I got out my phone and started to sing the melody into it, and the words just started to come. When I got back home, I picked up my guitar and pieced the rest of it together really quickly. Sometimes writing a song feels like you are cutting a vein and it's very arduous work, but this was one of those magic songs. A song that came like lightning.
I had been going through some difficult things in my career and feeling like I was being told to stay in one box or another in terms of my songwriting. Truthfully, I was slightly angry at my record label at the time, but sometimes you need that little bit of anger to stoke the fire in you. So that's how it began.
BEST FIT: You've written a lot about fighting for your place in the music industry and to be respected as an artist, and it's clear that the song touches on that as well.
Yeah, and the struggle continues [laughs]. It's funny, because some of my inspiration in the first stages of writing "Radio" came from people like Bruce Springsteen and Joni Mitchell. I believe that when Bruce Springsteen wrote "Dancing in the Dark", it was because his producer told him that he didn't have a single, and when Joni Mitchell's label told her to write a song for radio, she came back with "You Turn Me On, I'm a Radio".
I was also inspired by Marilyn Monroe. There's that quote of hers [in response to being asked if she posed nude for a calendar before becoming a star], "It's not quite true I had nothing on: the radio was on." I kinda stole that from her.
Ultimately, the song is very much about freedom. It's about shutting down everything until you're standing naked in your own truth. But I love how different people have interpreted it, and that it can mean different things to them.
I read that when you originally sent the song to Sharon van Etten, it was just to get her opinion on it. You weren't necessarily intending for her to sing on it at the time. Is that right?
Well, I did, sneakily enough. I did want her genius.
I sent it to her and was like, 'Do you think that this needs a bridge?' or 'Would you like to write any lyrics on this?' Because the original lyrics were just the first thing that came to my head when I wrote it all down. Sharon then added some key lines in there that were just so smart, and she helped me turn the phrase on a few others. Later I asked her to sing on it because I think she just has one of the most haunting voices. When I hear her records, the hair stands up on the back of my neck.
When you hear the layers and layers of harmonies on this song, I didn't do any of them. It's just Sharon. If you just mute everything else and listen to her part with headphones, it's like a choir of Sharons singing a song that we wrote together.
I love that. When did the two of you first cross paths?
I believe that was at Newport Folk Festival. She was there with her husband, who was holding their new baby. I just went over and talked to her, and she was just so kind. I had known her music for quite a while, because she got her start before me, so for me it was just nice to make friends with somebody whose music I genuinely had a finger on.
I get to meet a lot of wonderful people who are older and sort of like mentors in some way, but to have somebody who's my own age who's also a musician and has also been through a lot in life… it's just been incredible, to have a friend like her.
Do you have a favourite song of Sharon's?
Oh my gosh, so many. But I think "Seventeen" is the ultimate song. I remember hearing it on the day that it came out and it just put me in a perfect mood. That's the one that really, really gets me.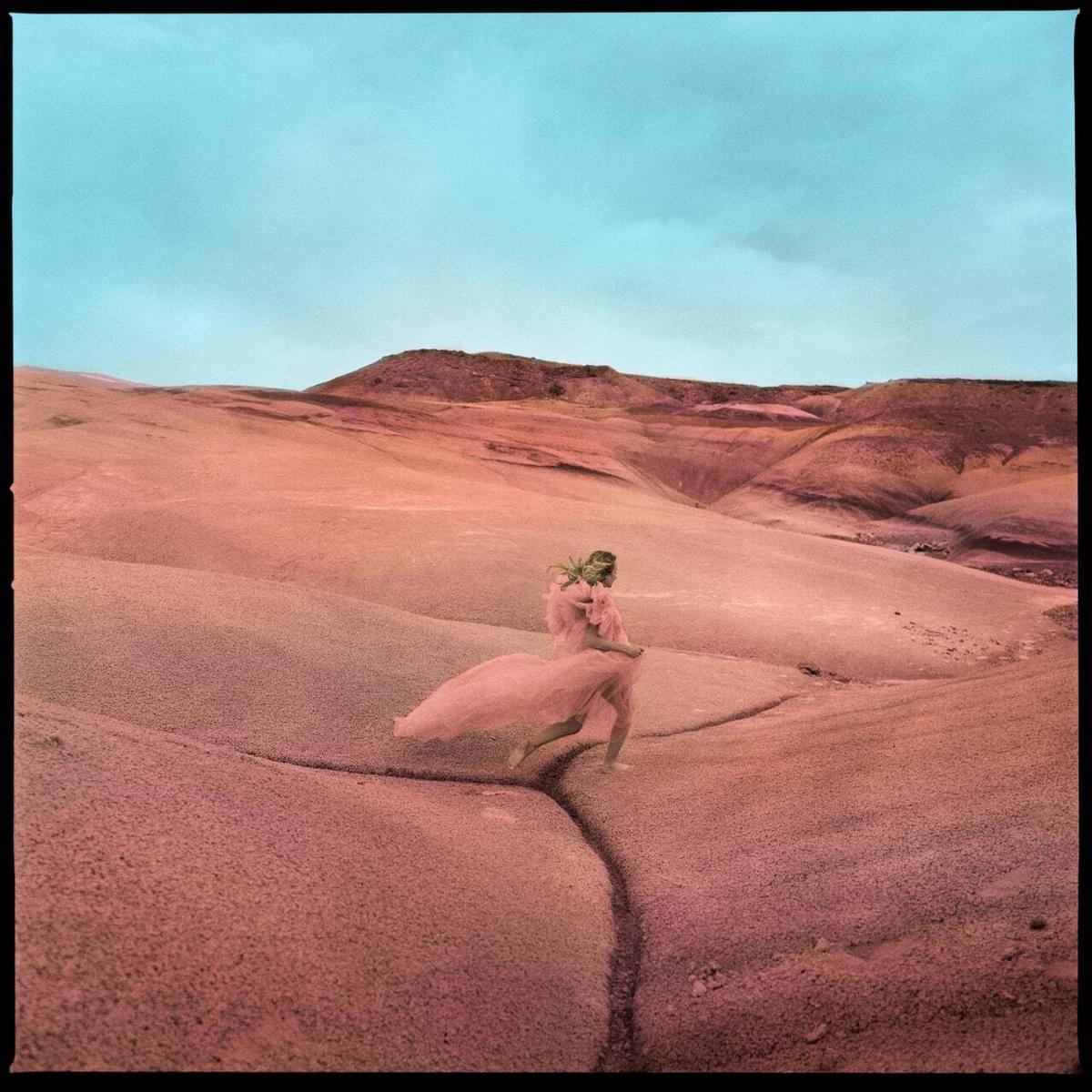 MARGO PRICE: This song captures a lot of things that were troubling me at the time. It's really like Cliff Notes for my memoir. It tells a little bit about my childhood and how I grew up, and it talks a bit about my struggles and being in Nashville. And even though I didn't quit drinking until two years ago, the song talks about my being in a bad place with that. It talks about having tumultuous relationships. As I say in the book, it was like Fleetwood Mac without any of the success. If you listen, it's all in there.
BEST FIT: You wrote the song on piano, which was kind of unusual to your process at the time. But the song didn't come all that easily and it took a while to finish. Can you talk a bit about how it changed in that time?
Oh yeah, I'm terrible on the piano. I'm very crude in the way that I play. It's like, left pinky, make a chord, hammer away on it. But the fact that I don't know it that well allowed me to try different things. Different chord modulations that you wouldn't do otherwise. I modulated down to the chorus, and I was proud when I played it to my husband saying, 'Look, I finally got it!' He was like, 'That chorus is crazy. You're changing keys, you're going down. I don't know that that works in the key of A,' and I was like, 'Listen again.'
The words came very quickly, at least for the first four verses. The fifth one I didn't finish until I got into the studio. The chorus was a process, too. I changed it so many times and didn't get it until we were recording. Sometimes you just wrestle with the frame of a song, you know? I kept trying to do this one up-tempo and I had it in all these different keys, but for a while I just couldn't get it into a place where the music was giving the words the gravity that they needed.
We recorded Midwest Farmer's Daughter at Sun Studio in Memphis, with Alex Munoz, who's now my guitar player, producing. He and my friend Larissa Maestro wrote this beautiful string part on "Hands of Time" that just punched me in the gut. I also love the bass part, which my husband Jeremy played. It sounds almost like a drumbeat.
It's crazy how the band really transformed this song, going from me playing it on the piano to them doing this really cool arrangement. Somehow it was still country music, maybe because of the pedal steel, but it was also just a good mix of a lot of different genres.
There's a lot in this song that's so specific and personal, but it seemed to really connect with people who were perhaps able to find their own meanings in it.
Yeah, this song just meant something to the fans. I think maybe because it was the most vulnerable I had ever been in my writing. It had been a couple of years since we had lost our baby, and this was the first song I wrote where I could actually talk about that a little bit. It was one of those moments when I was really trying to not hide who I am, to not put up a front or anything.
When I go back to this song, to me it feels very much like a place in time, and I've definitely moved on from that place. But that third verse, it still has this movement, 'Still I keep a-running fast as I can / try to make something honest with my own two hands.' Even as I wear it now, and as I can play it now, I know it's not a song that I'll ever be able to write again, because it really did encapsulate that moment in my life.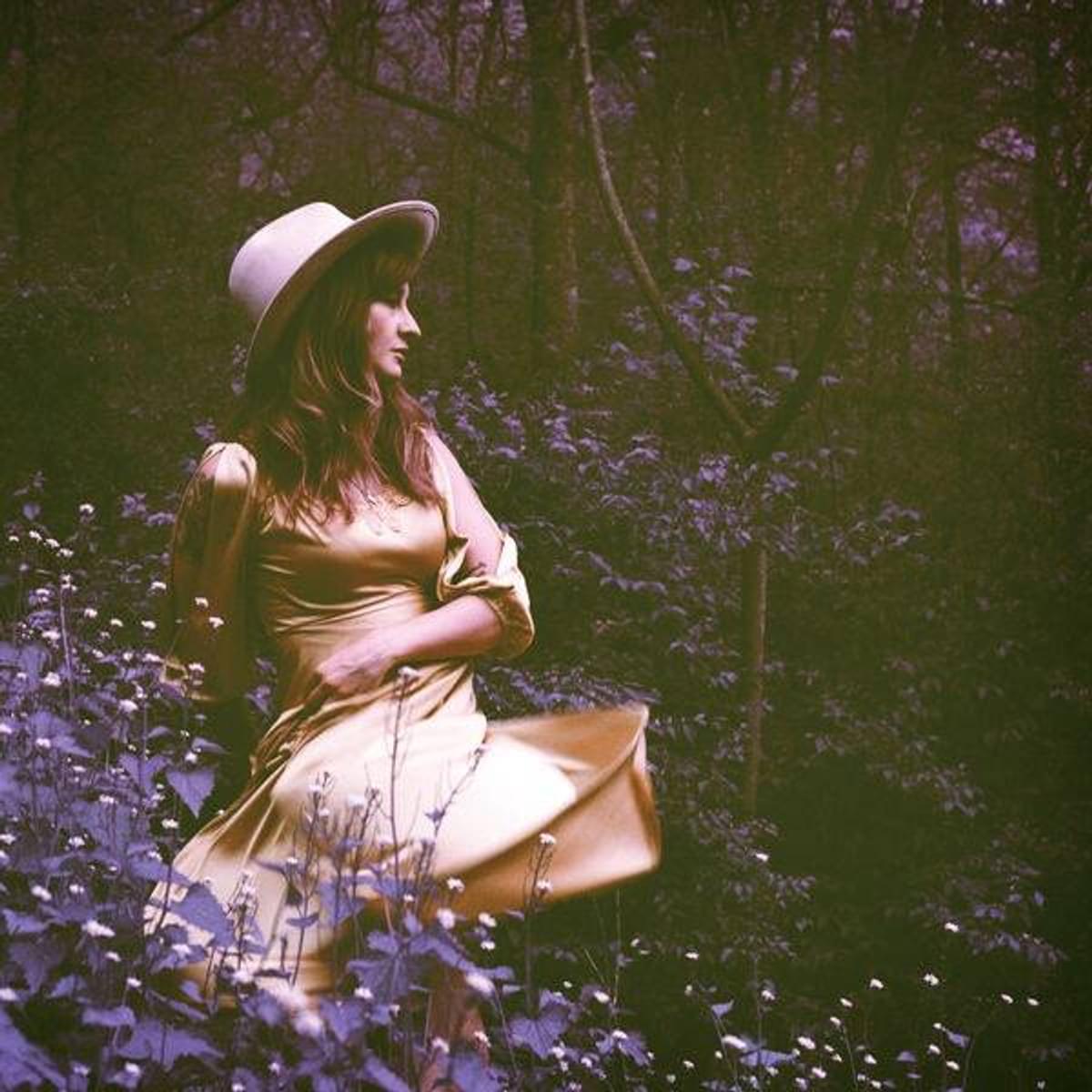 MARGO PRICE: Sometimes you just have to say things that nobody else wants to talk about. I mean, just look back in time at songs like "The Pill" by Loretta Lynn.
With "Pay Gap", I wanted to be a voice for women across every industry that are being cheated out of their hard work, and it was a really empowering song to write. At least in my mind, this song really set me apart from the image some people had of me. It was the final nail in the coffin of this idea of me as some kind of blonde, cookie cutter, country-pop girl. Because, believe me, I know how it looks! [laughs]
At times, it has been cathartic to play live. But at other times I felt like I was inciting anger in my audience. I had a guy in England once who yelled out something like "The pay gap's not real," so I screamed back at him, "Get in the kitchen and make me a sandwich." He didn't laugh.
BEST FIT: It seems that with country artists in particular, even the smallest thing can trigger a whole load of abuse and troll behaviour from certain groups online. People who don't like that you stick your neck out and talk and sing about progressive politics. What's your message to those people?
Well, first of all, I'm a citizen and I vote too, so I don't know why these groups see an artist as some kind of brainless person who can't think for themselves. I mean, everything that art is, is a reflection of society and our experiences in life, so there's going to be some of that in everything that we do. Look at Johnny Cash; he wore black because he wanted to be a voice for the poor and the broken down. It's not like I am out here building this archetype. It already exists, and that's just the kind of art that I like to make. I like to make art that says something, art that makes people feel something.
With this song in particular, I'm really grateful that I was with Third Man Records because I think a lot of other labels might have said, 'Hey, no, you gotta stick to the programme and not talk about things because women who have opinions are really polarising.'
At times I have thought, 'Am I the most hated woman in country music right now?,' but for every person who dislikes me because of who I am I think I have just as many, if not more, in my corner because I have not shut my mouth about things that are important.
When you played this song live on Conan you had the words 'inclusion rider' scrawled on a sticker on your guitar. Has that concept lived on in the music industry, do you think? Has it ever really existed?
I think there is a big sea change going on, and I think that people are now earnest in wanting to hear stories from women. You know, women kind of have to go the extra mile a lot of the time because the industry is stuck in these old thought patterns. But a lot of the gatekeepers are getting tired, they're dying off.
We've got a really diverse landscape now of musicians of all colours, all races, and all genders that are out there doing great work, and I think the Americana Music Association has been a big part of that change. Because, you know, country music can sometimes be very vanilla. People need other options.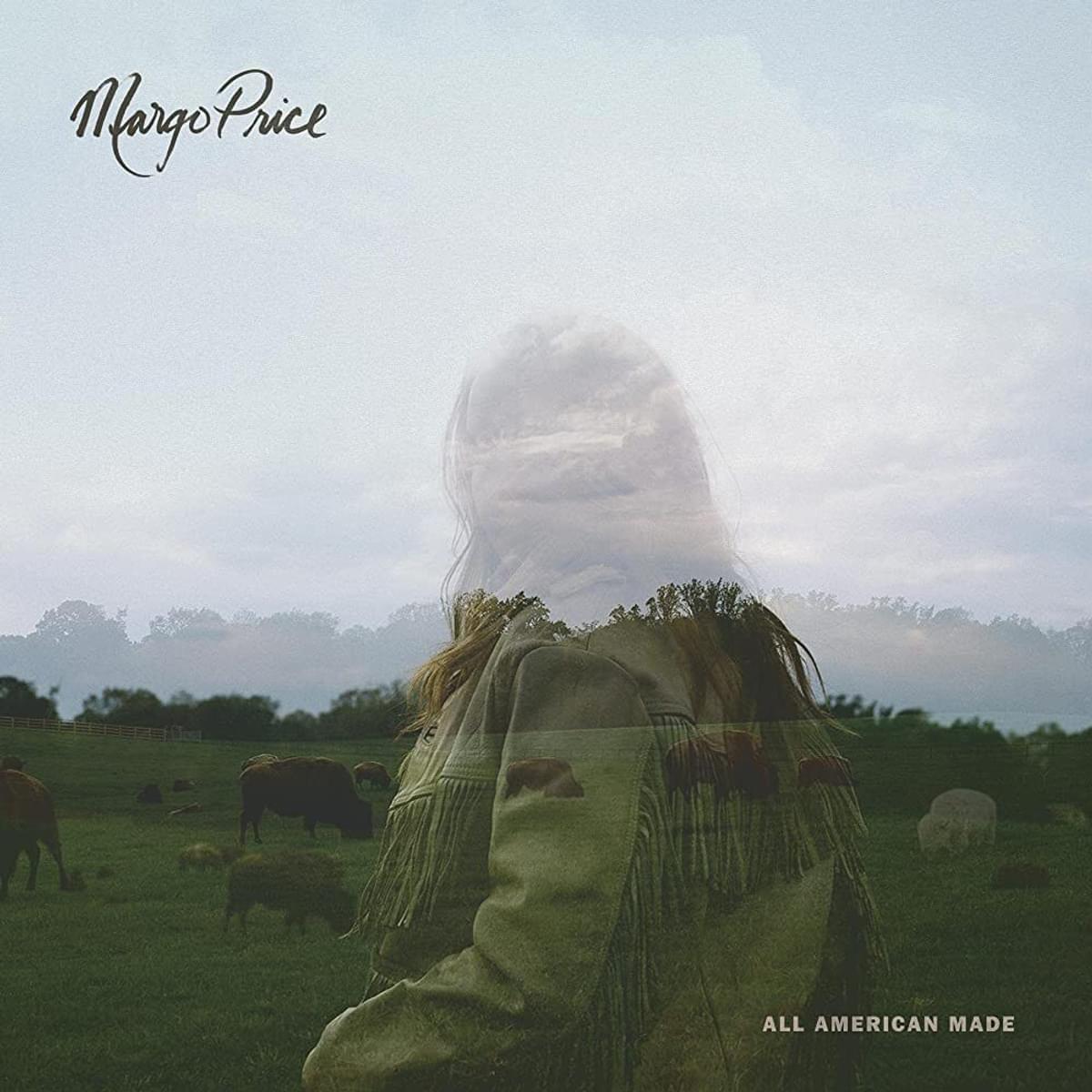 "What Happened to Our Love?" (2020)
MARGO PRICE: I think this is a very ambiguous song, in terms of its meaning. My husband and I were going through a really difficult time. We had been through a lot of ups and downs in our marriage, things that no young couple should ever have to go through, and we were really struggling. You know, our careers were in a really bad place. We were broke, we were hungry, we had lost a child. We were both not being very good to ourselves.
But writing and art is a big part of our mental health and our therapy, and I was very honest in my book about both of us straying and how it was really difficult for him. Actually, Jeremy was the one who encouraged me to put this song on That's How Rumors Get Started. We have a rule in our relationship that when it comes to songwriting, nothing is off the table. We can write about anything we want, whether it's exes or, you know, bad experiences that we've had with each other.
In essence, this song is about how we both really love each other, and about how we've still wanted to see our relationship through even though there were times when we absolutely thought that it was over.
BEST FIT: I love how huge it goes in the chorus, not just in the way the music swells but also thematically, where you're asking the bigger questions.
Yeah, all those big existential questions that we all have. The Nashville Friends Gospel Choir joined me for this song. We wanted it to have these almost Pink Floyd-like vibes. You know, when that chorus kicks in and you have these really amazing, almost operatic virtuoso singers coming through. I'm so grateful to them for being a part of it.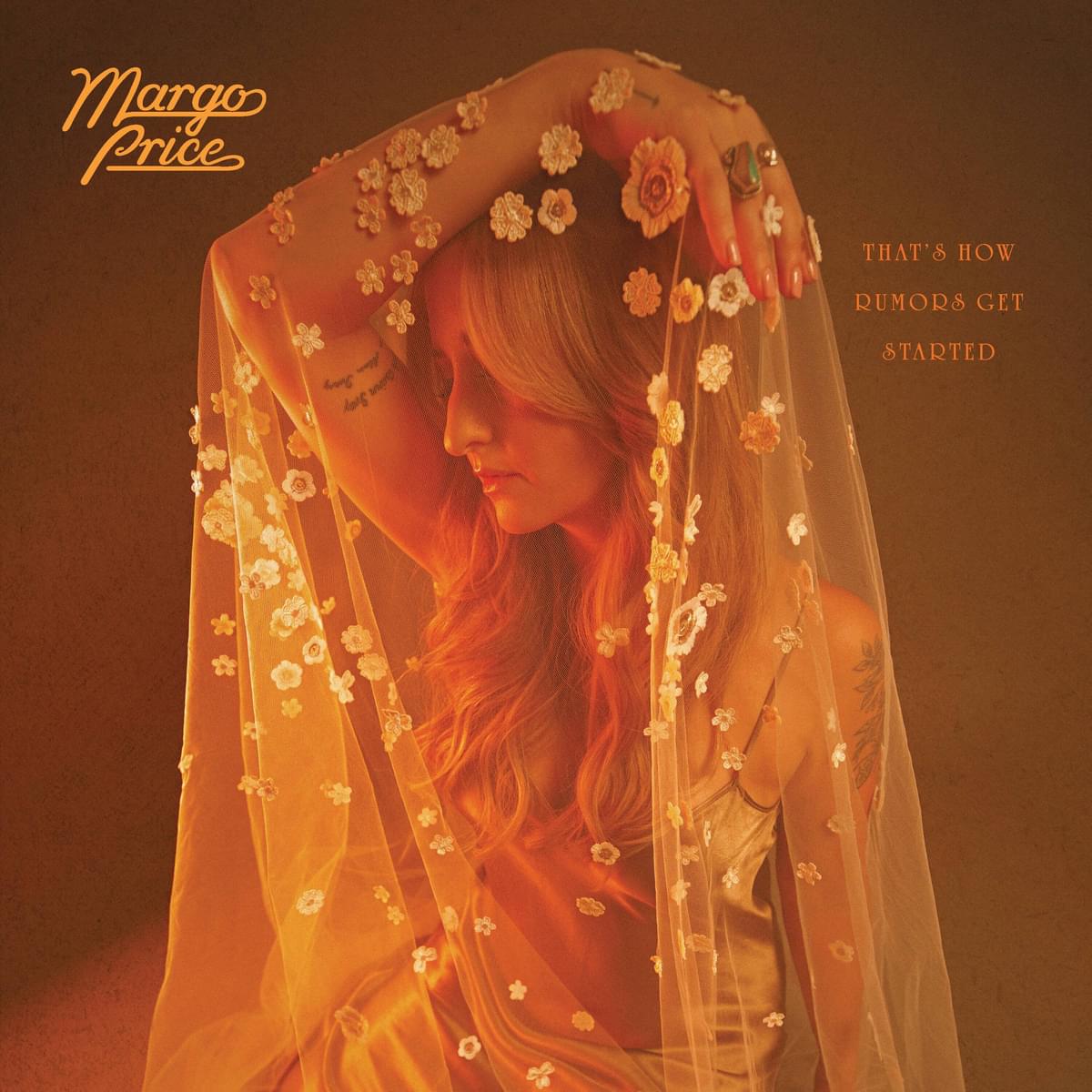 MARGO PRICE: I don't play this song much in my set anymore, but it was originally from an EP that we made for Third Man Records. All American Made was really supposed to be a double album, and "Weakness" was a song that we used to play almost every night at the time. I really love that it has such a classic country, self-annihilating line in the chorus: 'Sometimes my weakness is stronger than me.' I just love that twisting of words, and Jeremy was really instrumental in helping me to come up with that phrase.
I also love the juxtaposition of that chorus with the verses, where I'm talking about Virginia Woolf and James Dean. It's not your typical modern country song. It definitely goes out there a little bit, and it's about the duality of my personality. It's about how I have had some real demons to fight off over the last couple of decades – my young adulthood – and just how reckless I was and how abusive I was to myself. It's in a major key so it sounds really fun and happy, but when you read the lyrics the song is talking about some really dark shit.
BEST FIT: You recorded this song and the All American Made album in another famous Memphis studio. What do you remember of the sessions?
We were in this incredible place called Sam Phillips Recording Studio, which was Sam Phillips' second place after Sun Studio. Once he'd earned all his millions of dollars from breaking everybody's career – Elvis, Jerry Lee Lewis, Johnny Cash – he built this other studio that's just vintage '60s and '70s. So vibed out. It actually felt very haunted. It felt like he could still be up there at his desk. I would go up to his office and drink bourbon and smoke cigarettes and just take it all in. It still has the original carpet and an old jukebox with '45s in that you can poke.
We recorded all these songs during the winter and, truth be told, I was actually kind of sick and under the weather with a sinus infection. Also, my drummer had broken his hand but hadn't sought medical attention for it. I think his hand is still a bit messed up today because of that. It's really crazy that he was just icing his hand and putting all this stuff on it. We were just so hungry to get the next album out after Midwest Farmer's Daughter. We kind of put ourselves through hell during the recording process.
Do you think the haunted feeling of the studio found its way into the songs?
Oh, for sure. The studio had been closed for a while for renovations and his family had only just got it back up and running, but you could definitely feel this weird energy. It's much bigger than Sun Studio, and when we were in there, late at night, we'd have this sense that someone was standing behind us. It felt like someone else was in the room.
The studio has a lot of stories. Like, John Prine recorded [his 1979 album] Pink Cadillac there, which I believe was one of the last things that Sam Phillips worked on, and they had a cocaine budget built into the cost of making the record. So yeah, apparently there was just a lot of partying going on!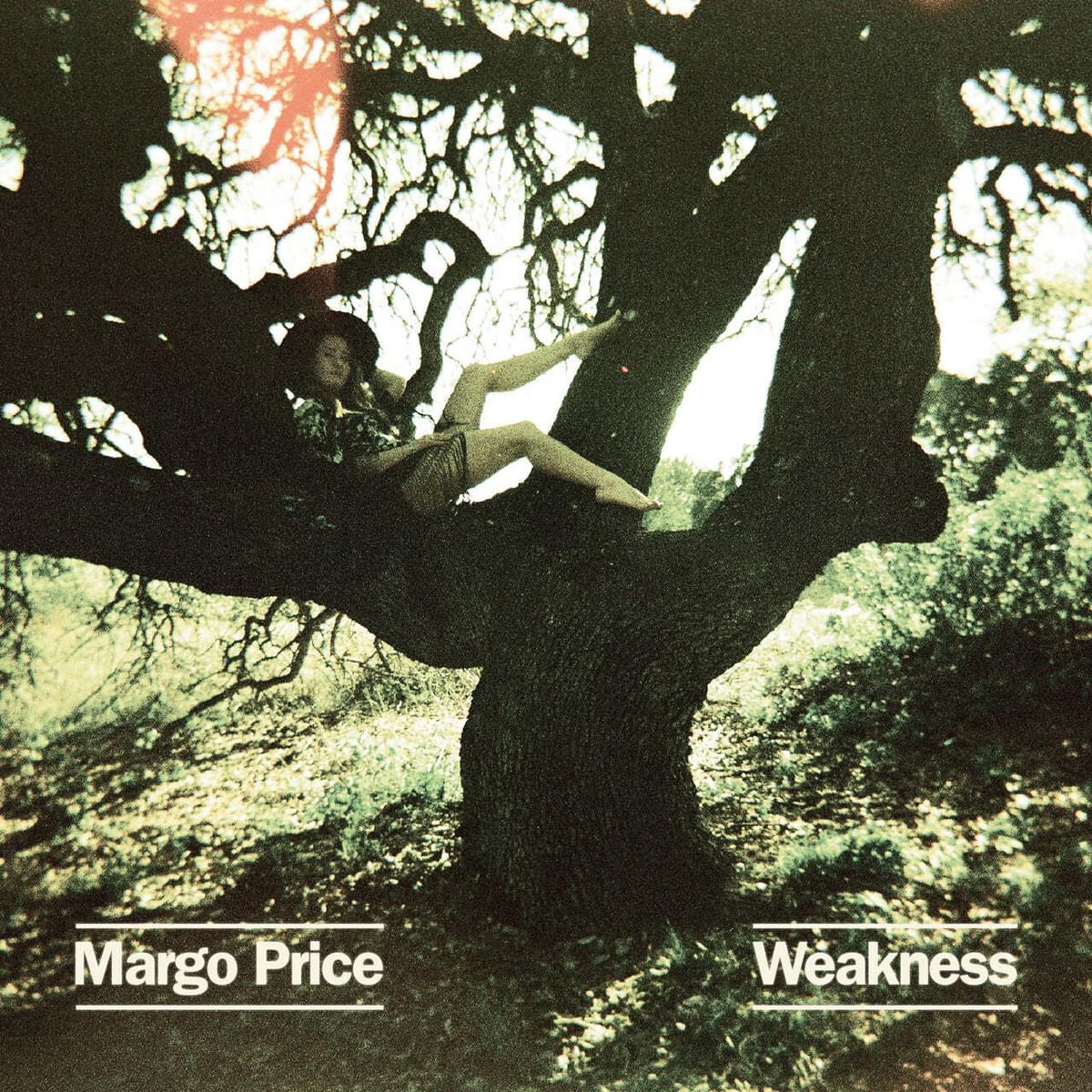 Get the Best Fit take on the week in music direct to your inbox every Friday