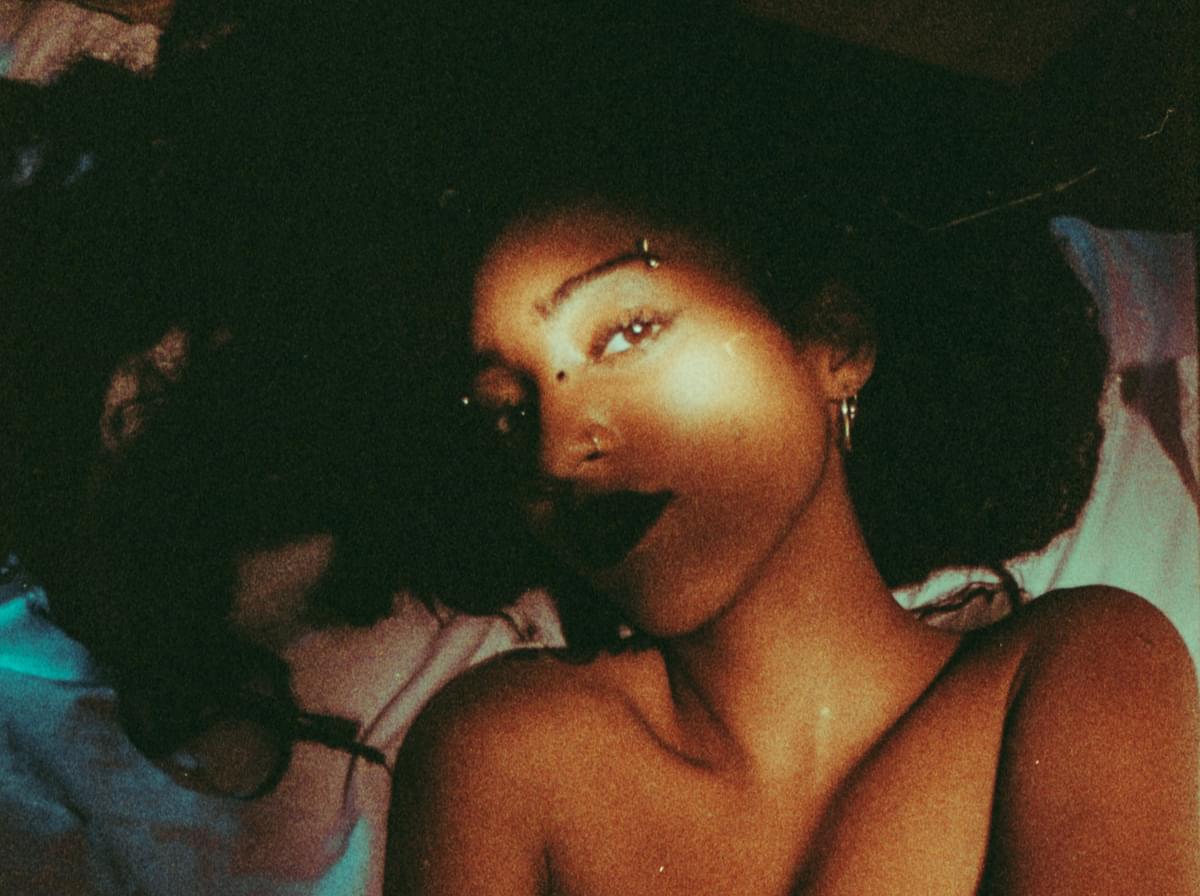 In letting go of anger, Liv.e is choosing herself
09 February 2023, 17:05
On her second album Girl in the Half Pearl, Liv.e is singing to her younger and future selves. Will Yarbrough discovers why she's not looking back in anger.
Liv.e blurs the lines between so many genres that her songs sound like they're actually bending. But her new album was shaped at a point when she was trying not to break.
Written in the wake of a romantic relationship that yanked her in every emotional direction for the better part of four years, Girl in the Half Pearl finds Liv.e recentering her focus.
Where her 2020 debut Couldn't Wait to Tell You… was a liquid sugar rush of journaling in impressionistic song form, this time around she's still diaristic and colourfully disarrayed – the difference is all in her growth. The 'e' in her name may be silent, but Liv.e has no intention of muting her calamities or stifling her joy.
"I'ma choose myself, I hope that you choose me too," she sang on the Tyler, The Creator approved "LazyEaterBetsOnHerLikeness", the penultimate of Couldn't Wait to Tell You…'s 20 tracks. That hope might have gone unfulfilled in her relationship, but as Girl in the Half Pearl proves, Liv.e wasn't lying about putting herself first.
When I mention this old lyric, she understands the connection I'm making to her new album all too well. "It's taken me a long time to really start living like that," she says, looking away from the screen. "There were parts of myself that were shadowed. I wasn't connecting with myself."
That internal combustion – what she refers to as "the death of my past self" – comes rushing to the surface on Girl in the Half Pearl. "Gardetto" kicks things off calmly enough with woozy synth burbles. But in comes fits of maniacal laughter, followed by a ticking time bomb, and suddenly you're being chased by a breakbeat that skitters like a spider caught in a flashlight. "I just want to get back home!" she screams, encased in static.
For the past four years, home for Liv.e has been LA, but she hasn't forgotten her roots. "I'm Texan," she says with a smile that shows off the gold gem that's glued to her teeth. "We love on people." Though she grew up with musical parents – her mum sang in the church choir and her dad played keys for neighbourhood gospel groups – and started playing in eighth grade, at first she didn't see a life for herself in music after high school.
That ball only really started to roll when she met Ben Hixon, president of Dolfin Records, at a jazz show. She went on to release four EPs for the experimental label, plus an album-length collaboration with hip hop adventurers Lord Byron and Pink Siifu. In those early Dallas days, when rapping she would go by the name Jade Fox, while as a DJ and producer she often used the name HayLee – a nod to the name that her parents gave her, Hailee Olivia Williams.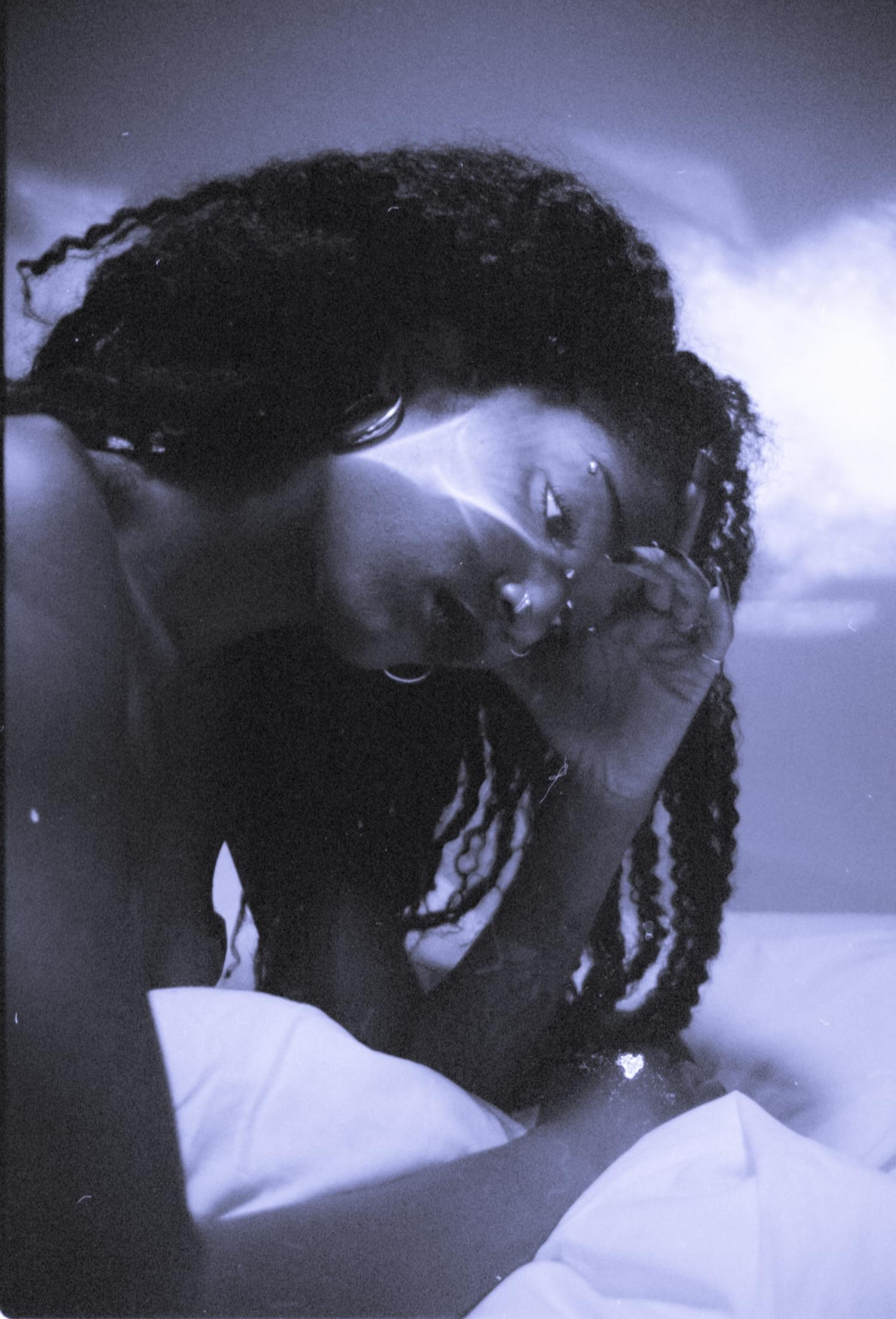 This is the first interview that Liv.e has given about Girl in the Half Pearl. When we talk, the album still needs mixing and mastering, but she's in good spirits now that her part is largely finished. She's talkative and open, even when I pry into the album's most vulnerable moments. At one point, she stops to show me an anthology of speculative fiction, which sends us off on a tangent about Octavia Butler. But her kindness can also be her kryptonite. "People be shady," she says. "But I'll still put myself on the cross for a relationship with someone."
It's easy to forget that Liv.e is still only 24 years old. She's still finding her way through the thickets of post-adolescence, that painfully ambiguous period when you're figuring out what to hold onto and what to leave behind. The forced pause of the pandemic left her with nowhere to turn but inward. What she found was a part of herself that had wandered away. "I was spending all my time and energy on other people," she explains. "I wasn't aware of how vampiric people are."
It's perhaps unsurprising, then, that Girl in the Half Pearl is a more solitary affair than its predecessor. Though John Carroll Kirby and Solomonophonic bring a trunk-rattling sashay to the single "Wild Animals", and Mndsgn leaves a mark on the more sedate back half of the album, Liv.e wrote and produced the bulk of these songs herself. "I'm sorry that I've been so distant," she sings in a whispery echo on "Snowing!". "Maybe I just need to be alone."
Thinking back on the relationship that imprints on so many of the songs, Liv.e likens it to being on drugs. "We would be so fucking good," she says. "But then I'd start to wonder if he really liked me." References to psychedelics and booty calls tell part of the tale. On "Lake Psilocybin", she teases out sexual fantasies in a cooing falsetto, laid over mellow rings of vibraphone and synths beamed in from another dimension. While things get dubious on the interrobanged "A Slumber Party‽". Happiness don't always come with bliss," she groans, raspy with regret.
Liv.e doesn't want to dwell too deeply on her ex, but you can hear her raw pain rippling like a shockwave through Girl in the Half Pearl. Even though her voice is cracked with distortion, she's never sounded more exposed than on "Ghost". Hearing her scat-howl over a drunken piano loop is almost startling. "Clowns" is even more jarring. What starts as playful ribbing gets twisted into an all-caps shouting match over bombed-out boom-bap. "I was angry. I was angry as fuck," Liv.e says, then pauses. "But anger is just the shadow of sadness."
That pearl of wisdom rings true in the music, too, gleaming between the album's cracks and crevices. Liv.e has a soft spot for Lalah Hathaway, and "Find Out" shows that lovesick R&B also happens to be her sweet spot. Gliding into the husky reaches of her register, she watches leaves fall in the summer as her heart sinks into the gutter, the rise and fall of cosmic synths like wishing on a sea of falling stars.
"I was angry. I was angry as fuck. But anger is just the shadow of sadness."
(Liv.e)
Anticipation for Girl in the Half Pearl is sky high. Pitchfork named it an album to watch in 2023, right alongside Lana Del Rey and Metallica. A few days after our interview, I'm at a market in Philadelphia, hunting down the smell of fresh baked cookies, when I hear "Wild Animals" pumping through the overhead speakers. "What do you think of this song?" I ask the cashier. "It's catchy," he says, nodding along. "Who is this‽"
To be clear, "Wild Animals" isn't about Liv.e's ex. She wrote it about another guy who was playing her. But the song does mark a turning point in the album's narrative. It's Liv.e's 'a-ha' moment, where she discovers the chain dangling from the light bulb above her head. These men are just a pack of dogs. And she's not the type of girl to play with.
"This is my country western song," she says, not hiding her amusement, and there's certainly a hint of red dirt nostalgia. Kirby sprinkles the dusty production with the same avant-garde sparkle that he gave to fellow Texan Solange. But really, "Wild Animals" reminds me most of Rihanna in the way it thumps with a high-fashion swagger. You can definitely dance to it.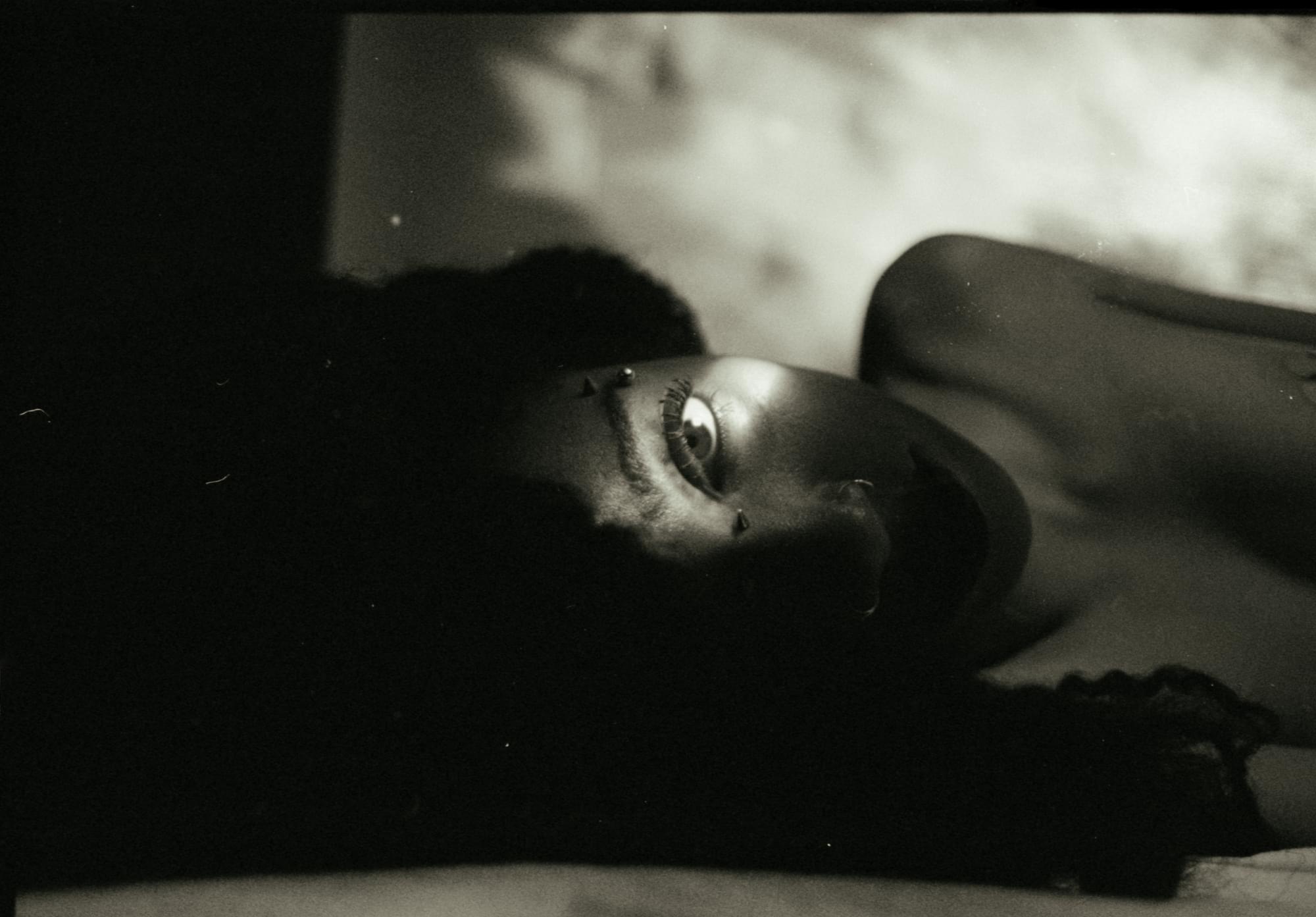 I'm tempted to trace the clubbier sound of Girl in the Half Pearl to her residency at London nightspot Laylow in April of last year, where she picked up a few tricks that will make her live show more interactive. But she's quick to point out that she and that sound go way back: "I've been fucking with drum 'n' bass since Adult Swim." And while she did enjoy TikTok during the lockdowns, the way these songs tunnel into one another at warp speed was inspired by childhood loves such as Sonic the Hedgehog and The Powerpuff Girls.
In a way, Girl in the Half Pearl is a second coming-of-age story. The album puts Liv.e through a wringer of twentysomething anxieties, but the pains of being pure at heart reconnected her to how she was feeling as a child.
"I wrote that song as a memoir to my little baby self," she says about "Glass Shadows", which ends the album on a literal high note. Her voice is stretched like taffy, to a pitch that could outsqueak a cartoon. "Remember you girl, your pretty face / And baby how you smile!" There's something gentle and reassuring in the way her remembrances float down through a bed of brass horns and what sounds like popping mouth bubbles. It's like she's coaxing that little shadow girl out of her pearly shell.
"I feel like this album is me re-raising my child self," she says, summing up. "I'm trying to smooth out the edges. This is how it actually goes. It's a different type of care."
Get the Best Fit take on the week in music direct to your inbox every Friday