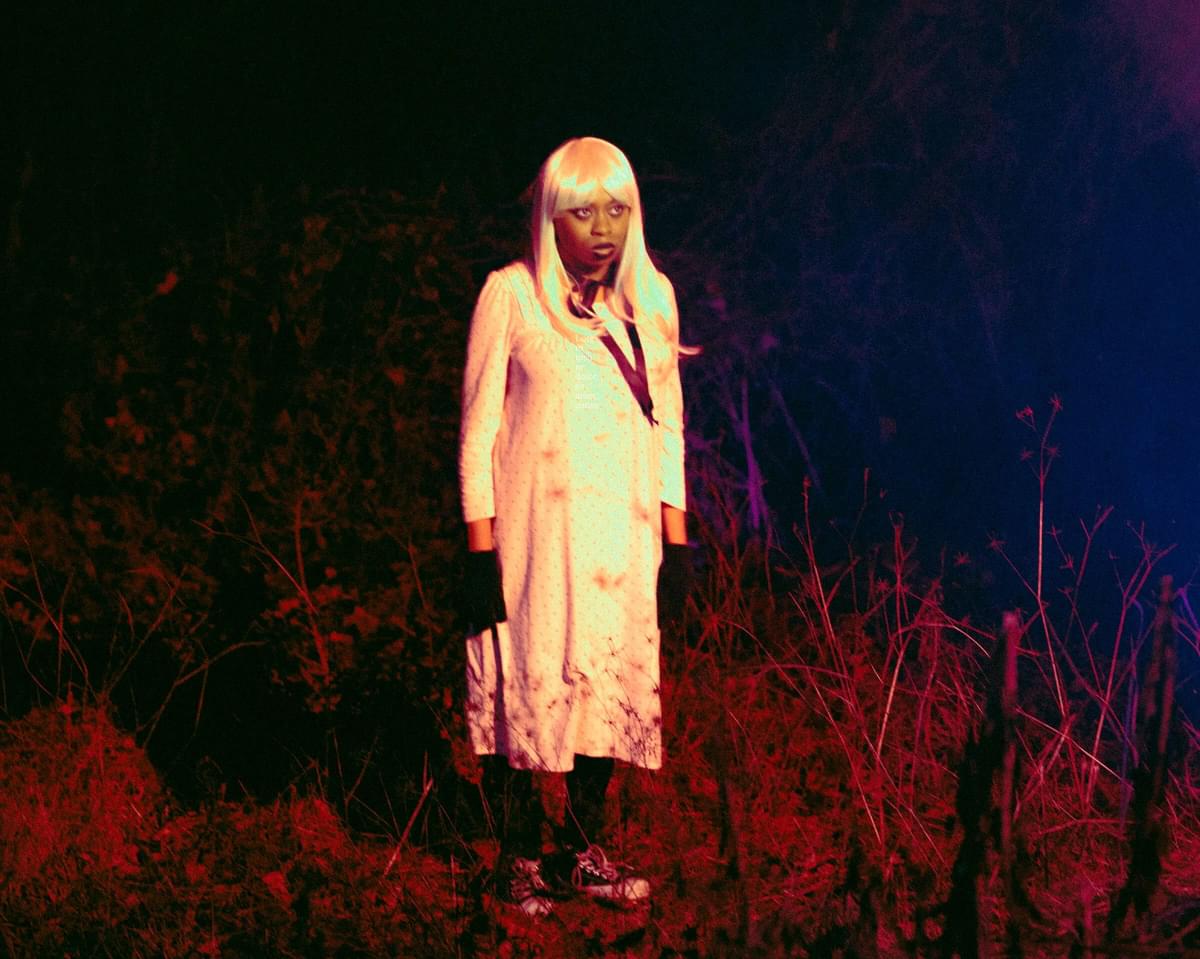 hemlocke springs is making the underdog the main character
09 March 2023, 13:35
Isimeme "Naomi" Udu has entranced TikTok with her oddball love songs as hemlocke springs - even though she's never been in love before.
When Isimeme "Naomi" Udu started going viral on TikTok, people would ask if she had pictures of herself. Looking at photographs she had, she realised she was always in the background.
"That's what I really felt like," Udu confesses. "Like, wow - you didn't even go up front in any of these? You were in the back for your own pictures. Come on, Naomi! I know you don't like being photographed, but that's crazy."
As the nom de plume of the cripplingly modest Udu, the music of hemlocke springs pairs flamboyant 80s synthpop with endearingly zany vocals: the bridge to hit single 'girlfriend' starts in a goofy, low register and ricochets in pitch to a startled yelp. Udu coyly demands: "Secretly I'm aiming for a rhythm that exceeds my expectations! Am I ever gonna get it?"

Thanks to "girlfriend", Udu is now a full-time musician, temporarily in LA recording her debut album. But for someone who has long identified as a 'background character', it's a strange time adjusting to her new fame.
On Zoom, Udu is sweet and self-effacing: she peppers her sentences with words like "whatchamacallit" and often chuckles and guffaws. Born on 17 November 1998, Udu is descended from two Nigerian immigrants, who moved to the US around twenty years ago - 'common folk', as she jokingly calls them.
They bounced around Chicago and Texas, and a work opportunity allowed them to eventually settle in the suburbs: Concord, North Carolina. The move vexes Udu to this day: "Charlotte, I could get - there's a solid Nigerian population. Concord?" she frowns. "No…"
With no formal training, music became a secretive hobby that spiralled into a stress coping mechanism. In high school, Udu's friend MJ encouraged her to use Garageband. "It was the most accessible thing to me at the time", she says. "I didn't have to leave the house. I could stay inside, be in the corner of my room and go ham.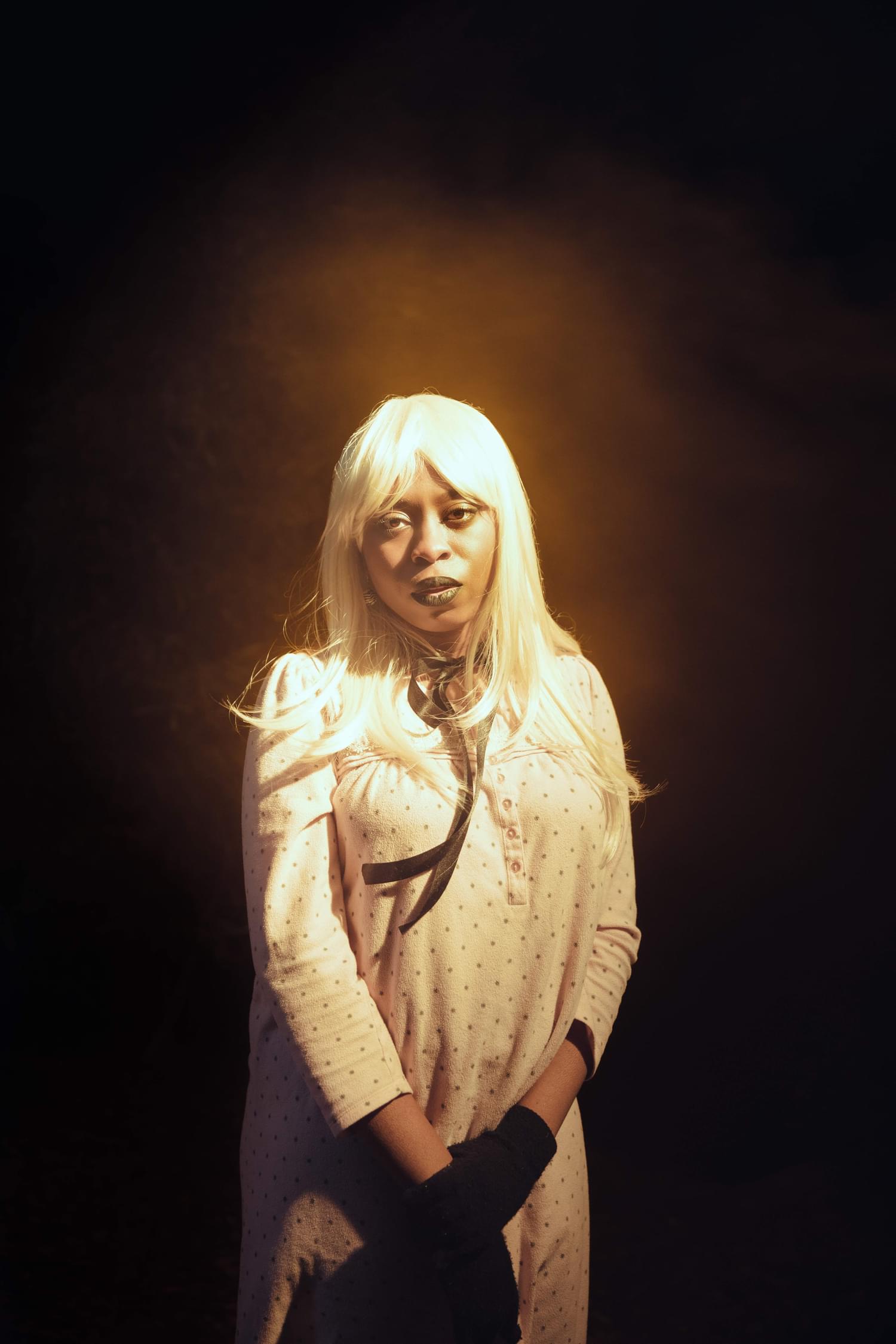 Eventually, Udu pursued a degree in biology, completing her master's in Medical Informatics at the prestigious Dartmouth College. In times of stress, she squirrelled away at her laptop, feverishly making songs and researching YouTube tutorials on production and engineering. But she always found it difficult to release those tracks. Udu is painfully shy, and is prone to erratically posting and deleting snippets: "It's my Achilles heel".
It all changed when Udu posted a snippet of "gimme all ur luv", a song which features transcendentally angelic vocals in the bridge. She went to sleep, and woke up to a comment from none other than Grimes. Suddenly, Udu found her voice soundtracking countless TikToks.
If that wasn't enough, a snippet of "girlfriend" released during finals week went even more viral. TikTok loved it so much, it's been used over 73,000 times, and streamed nearly 21 million times on Spotify. Though she thinks it's a "cute song", Udu has a complicated relationship with 'girlfriend'.
"Nobody was asking me: do you want to be my girlfriend?," she explains. "It was me talking to myself, desperate for some love. I was so embarrassed of that time of my life. Whenever I hear ['girlfriend'], I'm going to think of that."
"Girlfriend" made hemlocke springs so popular that her aunties in Nigeria were finding her on the app. It made her so popular, in fact, that she had to relinquish hiding her newfound career from her father. Udu had tentatively approached her mother when 'gimme all ur luv' was released ("I felt like my mom will understand a bit more, she works with kids"), but she hid her music from her father completely.
"My dad had no clue at all. Low key, he was blindsided - that's my bad. I was like, this poor dude's gonna be so confused.

It was her third single, anti-capitalist anthem 'stranger danger' which prompted a nearly four hour conversation with her father, explaining her newfound career. "He was like, I don't know fam, you might wanna take this for a year and go back to medical informatics. He's more accepting of it, but he has no idea what's going on - to be completely honest, I don't either!"
As most successful musicians do, Udu got hit with the typical industry plant accusations ("I'm starting to believe so!"), but she also received more insidious comments. Though she regularly posts production breakdowns of her songs and coaches users through engineering tips, Udu still gets asked whether she truly makes her own tracks ("I didn't think it would be as big of a deal as it is").
But then came the more racially disturbing remarks. One comment accused Udu's music as 'I only date white people music'. Udu says, "it doesn't make me feel too good."
"It's a common narrative - if you're a Black music artist, you either do hip hop or R&B - which is not even true! There's lots of people who fall outside of those realms - Kilo Kish, Santigold… it's frustrating. The stereotype isn't true but it's been held onto for such a long time."
"I just want to do music," she continues. "I feel it'll always be like, 'she's a Black indie music artist' - which isn't anything I'll disregard, but I just wanna do music. But when stereotypes are involved, it's like a fight sometimes. You have to constantly fight against it, and it sucks. That's not the first time receiving that comment, so it's like, is that what people will always be thinking? It sucks, but I just focus on the music at the end of the day, that's all you can do."
"I'm used to being in the background - that sounds so bad, but it's not a bad place to be."
(I.U.)
It escalated from microaggressions to straight up aggressive racism. Udu was tagged in an Instagram story in late 2022 with a picture of her face. It was captioned: 'idk how someone can see a person like this and not think theyer [sic] the most linked to monkeys and neanderthals'. On TikTok, she wrote: "I'm less mad/shocked and more disappointed ppl still think this way (tho i'm not surprised in the slightest)".
"I knew it was coming," she says sadly. "It's kind of sad: it's not only me, but any other POC artists, particularly entering a space that's known for that type of behaviour. That shouldn't be the case. I hope in the future it won't be like that, but it sucks."

It's a strange predicament Udu finds herself in. She's embracing herself more than she would have had to if she hadn't pursued music, which she's still adjusting to. "You have to present a version of yourself that sometimes it's not you at that moment. My TikTok account is about me, so when people tune in, people wanna know about yourself - which is still weird to me, because I'm like, there's nothing special about me, guys!"
Udu often relates to the background character, citing Eun Dan-oh from K-Drama Extraordinary You as an example. Dan-oh learns she's actually a background character in a comic book and is engaged to someone who hates her. "I'm used to being in the background - that sounds so bad, but it's not a bad place to be. But it's weird even being asked questions now. Someone's asking about me?"
Has she not been on a date before, where questions are frequently asked? According to Udu, "My love life is in a shambles". I ask her whether she has a partner, and she awkwardly, robotically laughs at the suggestion: "I'm flattered that's even a question."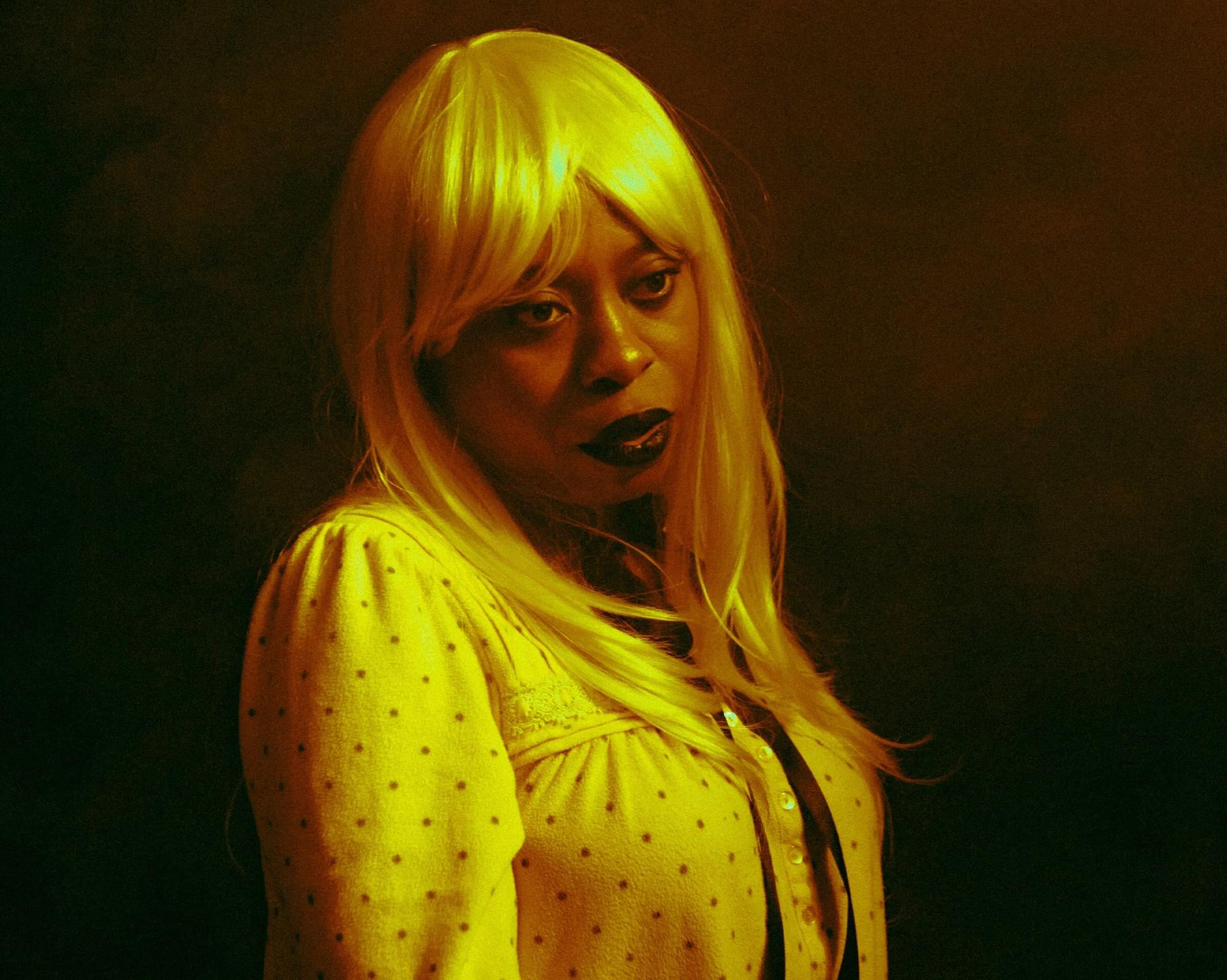 The truth is that Udu has never been on a date in her life. "It's becoming red flag-gy", she admits sheepishly. "Like, at one point it was cute, but now I'm like… I wouldn't want to date me either, lowkey." Not even a Tinder date? "I'm so scared of dating apps", she says. "I've definitely looked at Tinder and been like, maybe just give it a shot. But I also feel like it's not for me."
Udu prefers deeper conversation, so I hit her with a hardball: what is your definition of love? For the first time in our conversation, her speech slows down: "Love is precious. Love is… hard" she sighs. "I went through a time where I thought when you're in love, things will be easier. As I've grown and seen relationship troubles, that's not true at all. It'll be hard, but so long as you can rely on the person. It can be vicious, and it can be kind. It can take a toll on you, but it can also be one of the best things that happens to you."
It's the love Udu has received from fans that's inspired her to keep going with her music. "Sever The Blight" - a song she's teased on her socials, still unreleased in its final form - was very nearly deleted from the Internet. "I really wasn't expecting people to see it, but people are like, when are you going to release the song? I don't know how many times I hovered over the delete button for that particular one."

The "medieval-pop" song – inspired by Kate Bush's "Wuthering Heights" and the music video for ABBA's "SOS" – was also Udu's first time working with a producer, BURNS (Lady Gaga, Britney Spears).

"I went there with no expectations: I have this song, production-wise I don't know what to do - let's just go for it. We ended up meshing really well, and we're listening to it, and he was like, 'oh, this is medieval pop'. I was like… mmmmm!" It's quickly become a fan favourite: "she's what a popstar should always be", one comment read.
It's comments like these that's encouraged Udu to keep her songs on the Internet. "It's like, damn. Part of me wants to delete it, but seeing people be like, oh I really like this song, it's like, okay: just keep it up there, you can ignore what you feel like. If people enjoy it, people enjoy it - who are you to dictate what people enjoy or not?"
Get the Best Fit take on the week in music direct to your inbox every Friday