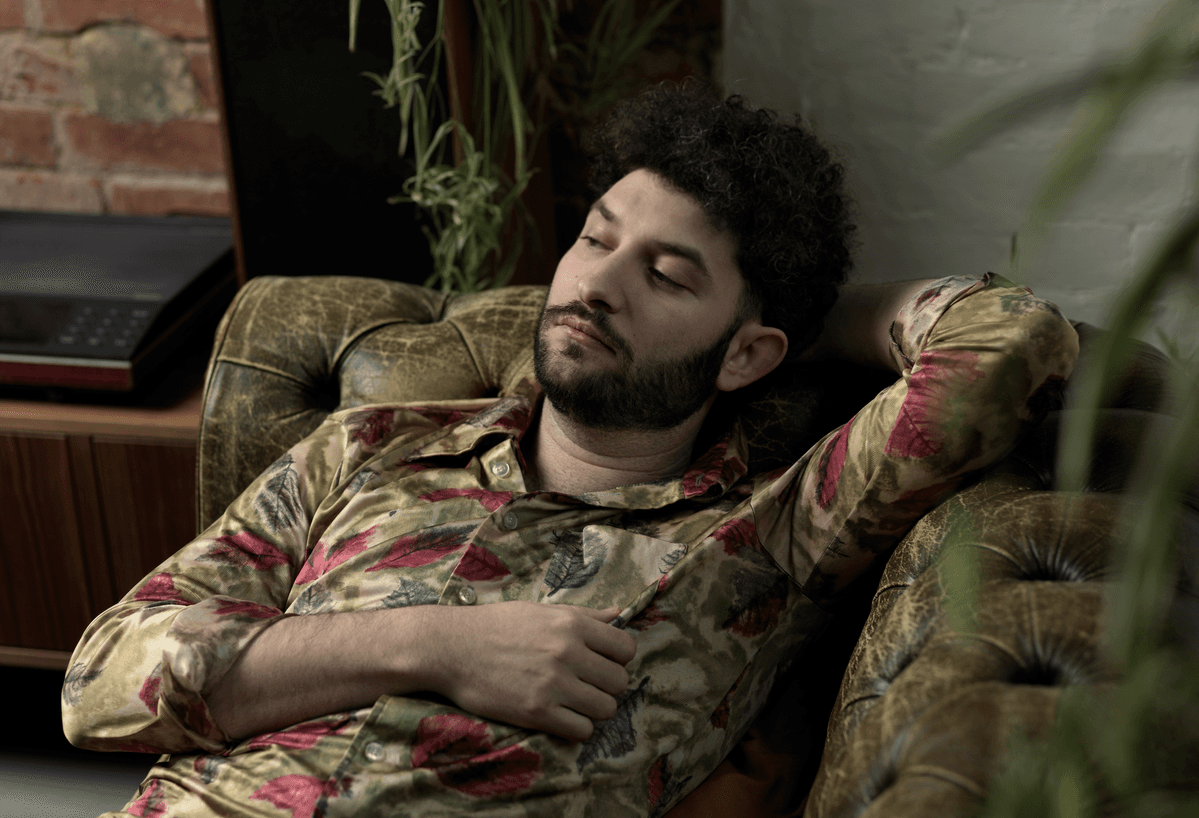 Billy Lockett and a multitude of false starts
23 February 2023, 08:30
Billy Lockett is gearing up for his biggest release to date, a debut album that's been a long time coming.

"Hang on, we have a visitor…" Northampton singer-songwriter Billy Lockett disappears from his laptop's camera lens momentarily, as he speaks from his new house on a cool Wednesday morning.
It's been more than ten years since Billy Lockett first appeared; a lanky, wildly curly-haired, acoustic-wielding singer-songwriter on BBC Radio 1. For now however, his newly trimmed hairline returns into view as he carries his guest to the computer. "This is Trevor," he beams, introducing his gorgeous pitbull terrier. "Say hi Trevor," he laughs, waving his paw in the air as Trevor's tongue sticks out with joy, "this is Line of Best Fit Trev, you're famous now."
"They've been great," Lockett smiles as he sets Trevor to the floor and considers the last few weeks and months preparing for the release of his long-awaited debut album Abington Grove. "I feel like the last few months is the first time in a longtime it has been good. The music industry is a really tough industry and sometimes it feels like you're hitting your head against the wall, in my case for 10 years."
Since kicking off his music career at the age of 18, following one unsuccessful day at Manchester University ("I didn't like it so I went home") to now, Lockett has seen the highs and lows of life both on and off the stage. His earliest breakthrough came not long after his 18th birthday when he received a called from his then manager – "he was just a friend with a different email address," Lockett laughs – BBC Radio 1 host Fearne Cotton had heard his latest single and was making it her Record of The Week. From there, things skyrocketed, and within a month he had sold out his first UK tour and had been booked to support KT Tunstall. "I felt massive imposter syndrome because it felt too easy," he recalls of the early days, before smiling and adding "not anymore of course, now I feel fully ready."

From the KT Tunstall tour came more support slots, most prominently with Birdy and Lana Del Rey. Everything was going according to plan, but while on the road his father's health at home took a turn for the worse. "I was on tour when he was dying and I had a lot of times where family called saying I should really come home because I may not see him again," he explains of his memories of the time, "but I was on tour with Birdy with huge shows and changing my life and career and sadly I put that first."
When the Birdy tour arrived in Milton Keyes, Lockett returned home to Northampton for a visit. "I spent the whole day with him playing demo ideas to him and we got absolutely hammered," he smiles. "He couldn't really move but he had his mind, so I'd play him a few things and he'd go 'oh I like that' and every little while I'd feed him a shot… I had to go and do the show that night, and I asked him if I should stay and he was very adamant I go play the show, that it was my job, and he was a painter so he knew all about working in the arts, and as I was leaving the house he sat up and shook my hand. He didn't even say anything and shook my hand and I left." Lockett pauses momentarily, "by the time I got on the bus to go to the show he had passed."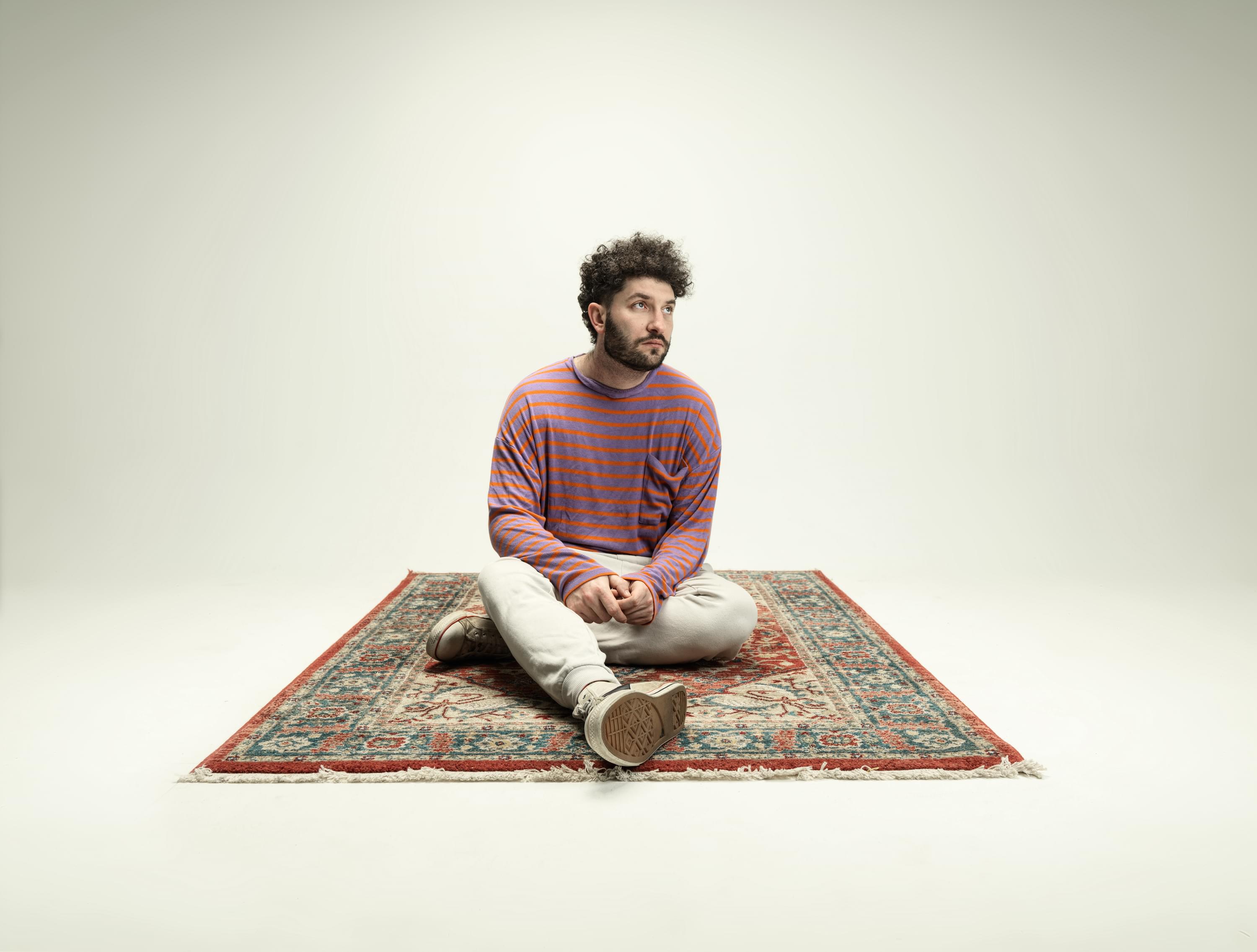 Still only 22, spending his father's final day together had felt beautiful, however it also presented a skewed sense of closure which, to his own admission, Lockett used to avoid processing his loss. "Then you add cocaine and alcohol to the mix," he half jokes, "and you blink and two years have passed."
It was two years before Lockett returned with new music, the poignant Old Man EP which was inspired by his father. During those two years, Lockett had fallen deep into his vices and had spent his recovery writing albums worth of new material. Music gave him a reason to get clean, and it pushed him to even greater heights. Within months of his return, Lockett moved to London, signed a deal with Warner Records, toured with Louis Capaldi and released a second project, the Burn It Down EP as well as a host of singles. He spent the next few years writing, readying himself to take his work to the next level. But the break never came, and by 2019 he had split with the label and moved back to his Dad's Northampton home. Phase two of Lockett's career had been and gone, the moment had passed, and some were beginning to wonder if there would be a third wave. Lockett himself, however, had no doubts.
In 2019, just as his record contract was being ripped apart, Lockett released a heartfelt EPReset, which featured the breakthrough track "Hard To Follow", written with Razorlight's Andy Burrows who was so impressed with Lockett's talent that he sent it to his friend James Corden. Within days of the song's creation, CBS had been in touch asking if Lockett would appear as the musical guest on Corden's show, The Late Late Show, one of the most popular prime-time talk shows in the US. "That was amazing," he smiles, "one of the biggest moments of my life so far." Unfortunately, life got in the way once more and the pandemic caused all potential touring opportunities to be cancelled. Lockett was back to square one.
This time, however, he had a plan. He was determined to use his newfound spare time wisely and set about teaching himself how to produce. He did this, in part, through the writing and recording of the classical album Together At Home. Recorded at home and released independently, the album was inspired by the daily walk around his house, amongst the paintings of his late father. "I'd just come back to the house so I had a lot of feelings about my dad," he explains of the record. "I'd kicked the drugs for long enough that my head was clear so I thought it's time to process that." It's recording also had parallels to his Dad's relationship to his music, where Lockett had spent the vast majority of his childhood on the piano alone, before he began singing on top.
"I'd play piano and my Dad would record it on a cassette player and we had no idea what we were doing and it sounded terrible but we enjoyed it," he laughs of the parallels between the two periods, "we made loads of CD's and got them printed by a company and stuck stickers on and we'd sell them to friends, my Mum got me a receipt book and I was keeping records and just having fun. The album was really just trying to repeat that on a greater scale and trying to get it into the charts." He succeeded, and upon its releaseTogether At Home reached #8 on the Official UK Album Download Charts and #3 in Amazon's Bestseller list. Despite its success, Lockett was always quick to point out it was a one-off separate project from his other work, a celebration of classical piano and not his debut album. As soon as the Together At Home campaign was complete, he set to work on 'the' album.
Across its nine tracks, Abington Grove – named for the street of his Dad's house – is a detailed account of what it feels to reach the highest of heights before being plunged deep into the murky waters of anxiety and depression. Most importantly, however, it also details what it takes to rise again and not let the lows define you. "Every song is a different piece of my life, whether that's involving love, addiction, self-doubt, or euphoria… building this body of work has been my therapy, and I can honestly say I've never been more proud of anything," he notes. "This third wave of my career has been great because it's given me time to really sit down and learn how to produce. I got all the kit, spent time dabbling on YouTube and learning how it all works and it's really helped the writing process."
Despite being mostly a singer-songwriter renowned for his ballads, Lockett is quick to tie his bow to the mast. "This is definitely a pop album," he jokes, "some of it's a bit soulful and there's a ballad in there for good measure, but it's pop. For my whole career I've always been told I had to do a certain thing because it was working, but now in the third wave we've tried everything that you'd think of and it didn't quite work, and I'm still in a space where I haven't been typecast so I've been free to try new things and be imaginative, so this is the best situation ever because I can do anything, whatever I want. I've been unleashed, let out the cage, and this is what I've come up with."
"I just want people to enjoy it," he replies when asked what people should take from the album, "I don't want people to get bored either. It's entertainment at the end of the day,. I want people to be able to listen to it from beginning to end and If one song can help someone get over their loved one dying, telling someone they love someone or getting to grips with an addiction problem that's amazing, but all I really want is people to feel something with these songs and to enjoy them."

Billy Lockett's debut album Abington Grove is out now via Photo Finish Records. His headline UK tour kicks off in April.

Get the Best Fit take on the week in music direct to your inbox every Friday