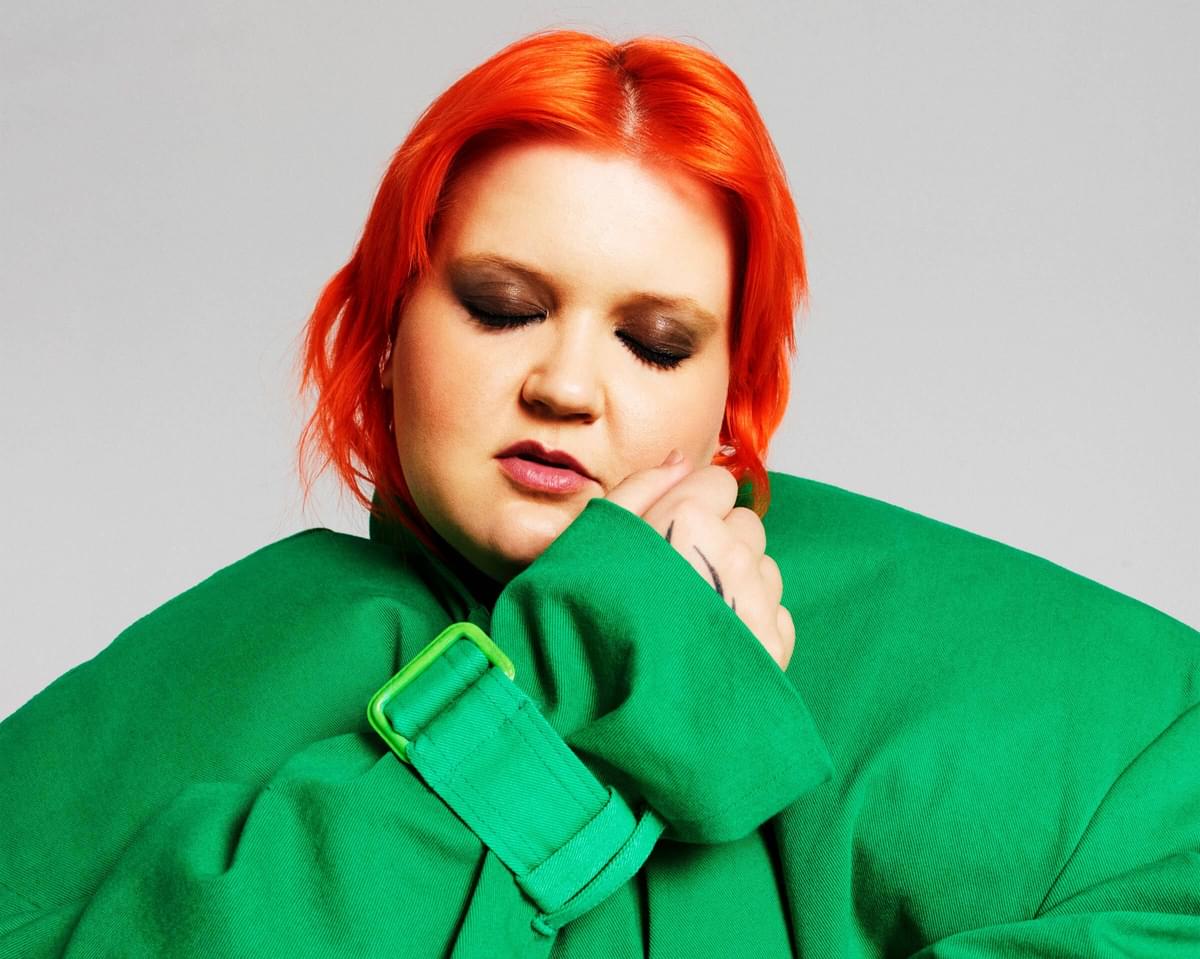 Positive Space
03 March 2023, 09:30
With her first record disrupted by the pandemic, Finnish pop star ALMA used the time out to delve deeper into her songwriting.
"It was me, Tove Lo and Robyn at the time," says ALMA, smiling across the table of a small Euston hotel lobby. "Everybody worked in their own studios and then, end of the night, we're playing everyone the songs. It's crazy, getting comments from Robyn."
It's the morning after ALMA's headline show at London's Omeara, a sold-out return after an enforced and unwelcome hiatus. The night before, she finally unleashed songs from her 2020 debut Have U Seen Her? to a jubilant, braying crowd, alongside recent and forthcoming cuts. Flame-hair banging and her band fully behind her, it felt like a liberation as much as a reformation.
Now sitting with a sparkling water and far less raucous demeanour, ALMA is reflective, open and at times cuttingly sardonic as she recounts her journey from Finnish starlet to house of Max Martin resident, all by way of a white knuckle blur that takes in Charli XCX, a global pandemic and the rediscovery of her identity beyond the popstar.
Often describing herself as born in Kuopio, a city in Finland, and raised on the internet, music didn't play a huge role in ALMA's life until her family bought their first computer in the mid-00s when she was entering her teenage years. "We got it pretty late," she says. "We were not even listening to music in our house. Then I discovered YouTube, so that was my way of discovering music and everything. I found everything there."

At the time, the British TV show Skins was picking up international attention and for ALMA, their episode playlists played a huge role in her formative music tastes as she embraced everything from techno, house and pop to rock and indie. She became the cultural leader in her friendship group at school, introducing them to new music every week.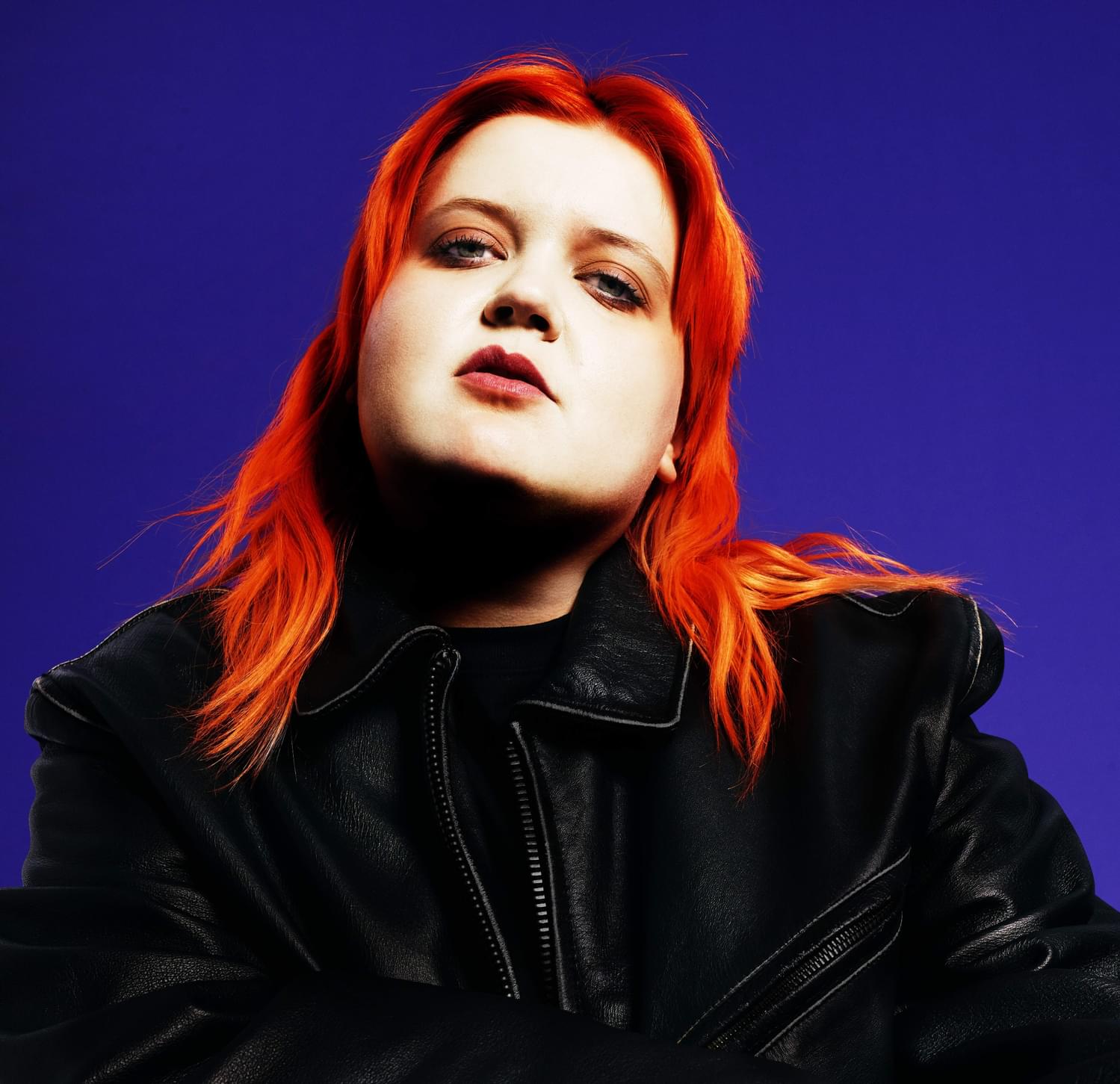 ALMA grew up with her twin sister, Anna-Livia and their parents. While her mother lived with rheumatoid arthritis, at age three her father was diagnosed with multiple sclerosis. By the age of seven, both their parents were in wheelchairs. As well as her close family, ALMA had an aunt in the UK who would send her a CD every Christmas, encouraging her musical discovery. "Sometimes I really wanted this album, but I couldn't ask. You can't really ask for a present. Then I got the wrong CD and I was like, fuck, now I need to wait another year to get a new CD," she laughs.

After school she was ready to follow her friends forwards in their studies. However, her grades didn't make the cut and instead she was assigned to the worst college in the area. "I was there for one week and I skipped going to school and I was at home for six months," she explains. "I was clever enough to understand that if you're sixteen, you're home alone, your parents are not doing that well, I'm not doing that well, this is the end of me."

Instead of getting a job or enrolling back into school, ALMA entered the Finnish version of Pop Idol. Although she finished in fifth place, she was popular with the general public and left the show with plenty of offers for a record deal. There was just one problem. All the deals on the table would have required her to sing in Finnish.
Growing up, ALMA was always inspired by artists from the UK or US. Singing in Finnish felt restrictive and at odds with her formative influences. "The only music I was listening to was international everything," she says. "One big reason why I never wanted to sing in Finnish is that I don't know how to roll my r's. So I got bullied in school about it and I was like, 'I'm never gonna sing in Finnish because I don't wanna get bullied about it.'"

After guesting on the single "Muuta ku mä" by Finnish rapper Sini Sabotage, ALMA finally inked a deal with Sony in Germany. Young and inexperienced but full of ambition, the label began flying her out to writing sessions around the globe. "They just sent me everywhere," she shrugs. "I didn't know what it's like to be an artist, I didn't know what is an album. The first couple of years I was just going where people wanted me to go. I'm the only Finnish popstar, to be honest. There wasn't anyone I could talk to."
But on her first trip to LA, ALMA found a friend and mentor in none other than Charli XCX. "I didn't know anyone. I didn't know social rules, I didn't know anything," she explains. "She was just taking my hand and inviting me to parties, literally holding my hand, which was so nice. But she does that, she's definitely not a gatekeeper, a gate-opener for so many artists, especially queer artists. We became such fucking good friends. She didn't have to help me. She just generally wants to help artists and humans she thinks are great."

Through Charli XCX, ALMA met producer and musician Andrew Wyatt. They began to work together under XCX's instruction. At the time Wyatt was also working with Miley Cyrus. "We met in a party and she fell in love with me and my stuff and we were listening to demos in a car and then the next day we worked for six months together," laughs ALMA.
From there, everything went into overdrive. Back home in Finland, ALMA was a celebrity, meeting with the President and being chased to release her debut album. But overseas, things were still burning slowly. "I think that really messed my mind for a second," she says. "Writing music, doing tours, so much pressure so it really affected me. But I think the first album, it's pretty dark to be honest because I was just very lost."

"I was hustling in LA trying to get connections, doing interviews. I was working for Miley, I was working for Charli, I was working for my own album, I was touring."
(ALMA)
While fans in Finland were chasing her to focus on her debut album, ALMA was honing in on her future career. In LA she was working to a hectic schedule of press and writing sessions, but the pace of her productivity at times made her creativity feel shallow. "I was hustling in LA trying to get connections, doing interviews. I was working for Miley, I was working for Charli, I was working for my own album, I was touring," she explains. "I think my brain wasn't able to actually get some words that I wanted to put out on the record. It wasn't that deep. It was just how I felt that day."

It may have been a long and at times challenging journey to make Have U Seen Her?, but the result is one of abrasive and vivacious pop. Riding on rave reviews for her live show and a reputation as a reckless party performer, everything was set up for big singles and even bigger ticket sales. But, 2020 did not go as anyone had planned.

With an album campaign already underway and feeling pressure from her fans back home, ALMA pushed ahead with releasing her debut record through the thick of pandemic panic. "That was one of the hardest decisions in my career," she says. "I didn't do any shows for the album. I never sang the album live. But there were a lot of good things too."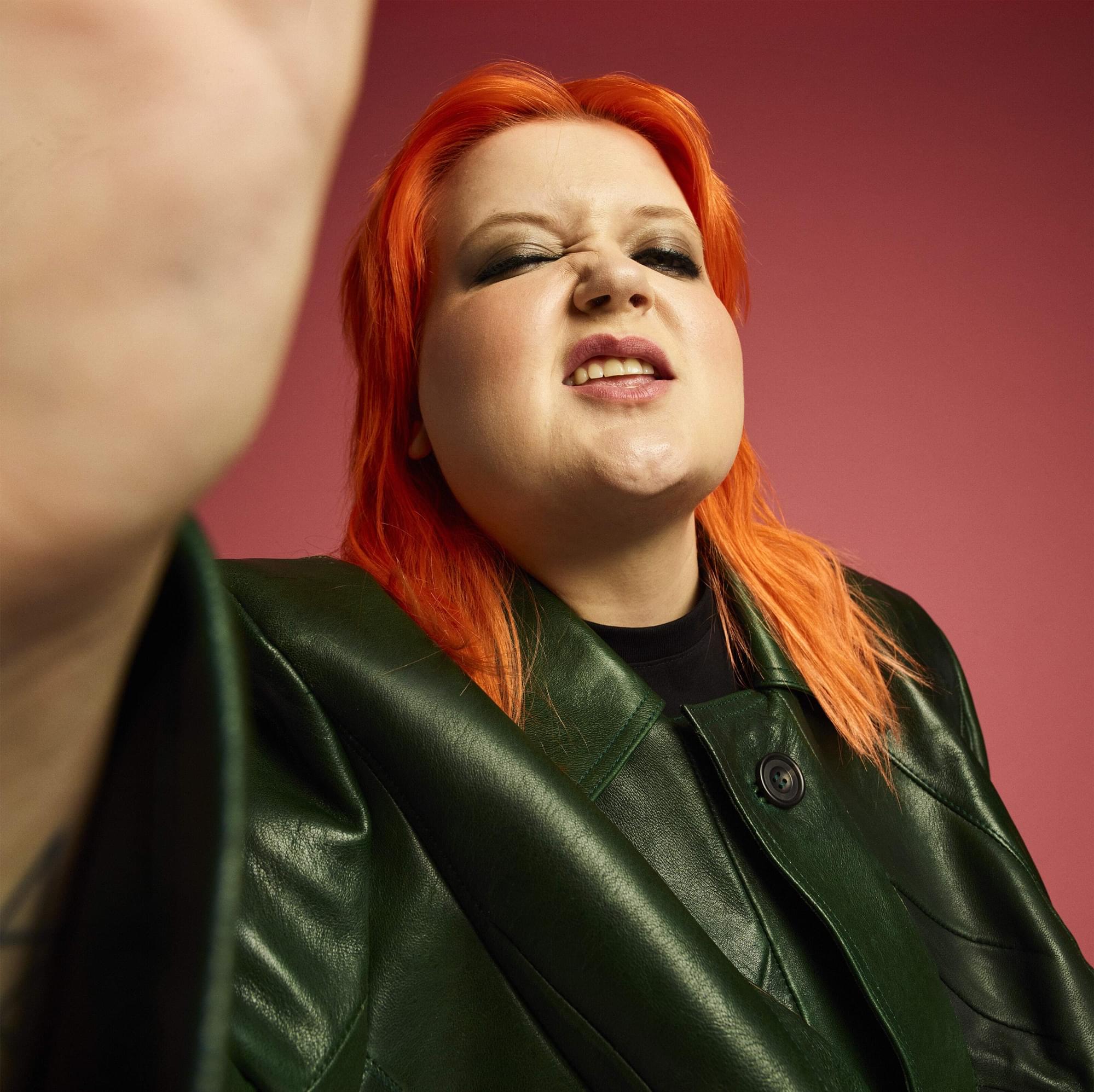 She held tight for around eight months, working with her team to constantly reassess the global situation and the options available to them. But once it became apparent that Covid wasn't going away quickly, ALMA felt the need to move on. With her enforced stasis providing space for reflection and recovery, it also instilled an urge to start moving again. "I bought an apartment from LA, in Helsinki, and it was way fucking smaller than I thought, and I go there with my girlfriend and I just hated that place. That was one of the reasons I needed to get out, I didn't want to be in that house so I just left for Sweden."

Towards the end of 2020, ALMA got a call from powerhouse producer Max Martin. Sweden's approach to Covid was a lot more laid back than most countries in Europe, and Stockholm was accessible by ferry from Helsinki. Martin suggested that ALMA partner with a new producer he had working in-house, Elvira Anderfjärd. "I went there and we totally fell in love with each other, for real. She's the executive producer," ALMA smiles.

Working closely with Anderfjärd, ALMA spent nearly two years writing and working on new material, travelling back and forth between Stockholm and Helsinki in two-week stints. She wrote with a close-knit team including Tove Burman and Fat Max Gsus, all part of Max Martin's house where the whole album was created. "It was a very important and very eye-opening journey for me, because before that I've always been working with everyone," she explains. "I'm so good when it comes to writing stuff for others, I'm pretty good when it comes to getting shit out of them. But then sharing my own stuff, the deepest, the darkest, the realest, it can take a bit of time."
For ALMA, it wasn't just her creative connection to Anderfjärd that played such an integral role in the album's formation, it was also their personal alignment. "Working with a young woman who really understands me. I don't have to explain my sexuality, I don't have to explain where I stand in the world, and how I see myself. It's very important," she says. "With Elvira, how we worked was that we actually talked more than we made music. Until four-PM we were just talking, just drinking coffee and then we were like, OK this is the subject, let's go, and then we wrote about it."

As the sessions progressed, ALMA realised that she had a lot more to write about than she'd previously expected. The time she was spending in Helsinki, back with her family and without the distractions of a global schedule meant all her home truths rose to the surface. "I remember, I had a conversation with my twin sister and we were just having a walk and I'm like, you're such a person who likes this and that, and you're so good when it comes to situations like this and that. Then she's like, yeah, and you're a great singer and a great performer. And I'm like, is that everything?" she says. "So I think after that conversation I really panicked and I was like, I need to have life around my career too and I need to have stuff that I like and I get good feelings out of. I think that's important."
Despite having been in therapy on and off for several years, it was across the period of lockdowns that ALMA finally felt she was seeing results. Alongside the time she afforded herself for self-care, the immersive experience of writing a record with her personal and familial life as the stimulus pushed her to work through her feelings surrounding identity. "At first I felt very lonely and I felt like none of these people really get me anymore because I'm such a different person. But then again, I found out that no, I'm not. They actually know me. It was very important for me to reconnect with my family and friends," she says. "For me, it was that I had so much time. I've always known, since I've been a teenager, that there is stuff that happened in my childhood that I have to talk about and have to clear my head. But I was always just like, yeah I'll just keep on working and distract myself. But then I think when I didn't have anything where I could distract myself, everything went. But it was very good and important."

Across new album Time Machine, ALMA draws on her personal journey, her vocal performance bolstered by the emotional pull of the stories she's telling. It's also a record at odds with her powerful on-stage persona, at times completely unguarded and often displaying depth and fragility. A marked progression from her debut record, the sass and pomp has been replaced with a vulnerable honesty and relatability. From the hushed-pop intro of "Dreaming" to the acoustic confessions of album closer "The Cure", Time Machine is a window into the person behind the artist.

There are still the big pop hooks, but they're elevated by the weight of the songs. "Natalia" is an instant earworm, while recent single "Summer Really Hurt Us" bounces with a driving bassline, explosive chorus and arresting lyrics. But it's tracks like "Tell Mama", with its cinematic production and ABBA key-change that push the markers of ALMA's pop. "Hey Mom Hey Dad" is the album's most intimate moment, a tender ballad of stripped back piano that evolves into a choral refrain. It was also one that engendered a big reaction at the nightly listening sessions. Championed by Robyn, it pushed ALMA to keep going. "She's like, dude, what the fuck? That's amazing. I was just like, OK - I wasn't really sure about it but now I'll just keep on working," she laughs.
While Time Machine was created in the vacuum of the pandemic, now ALMA is readying to share her most personal work to date with the world, and to navigate the reactions of everyone outside the house of Max Martin. Highlighting subject matter she's not broached before, she feels confident in her creative decision. "So many topics where I was just like, I'm not gonna talk about my family, I'm not gonna talk about this and that," she says. "But on this album, with Elvira, she forced me to talk about all of those things. I think when we were making the album and the first records were super honest, we were like, is it OK to say stuff like that? I think at the time, we were just like, let's make an album that every song is one-hundred percent real. I'm not perfect, so some of my thoughts or some of my ways of coping with people or what I've done in the past in my relationships… I've done stupid shit. But I'm telling everything because I think that's the way of actually changing the world."

"I think what I would ask from the audience, in general, is to respect artists enough that they can go away for a couple of years and come back with an album."
(ALMA)
For ALMA, the act of sharing her most vulnerable feelings and experiences is an act of strength, and something she'd like to see more of her fellow artists take a risk in doing. "I hate when there's an article about someone, they're like, I had mental health issues and I stopped going to school but now I'm doing yoga, now I'm great. But they just skip what happened. How are you now great?" she questions. "We share stuff about ourselves and that only creates more pressure. I have mental health issues but I can't do all of these things and look that great. I need to know more. I want to know your weakest spots."
Working directly with Anderfjärd challenged ALMA to push her songwriting further than any previous sessions. "Everytime we had a chorus ready or we put a subject into the chorus we were like, OK, in the verse let's really open up these thoughts that I want to share," she explains. "I think I'd been holding so much thoughts and all of these stories, they've been inside my head forever, but I just was a bit too young when I started to be able to write those songs and too scared and didn't have time to actually sit down and be like, this is what I want to talk about. These are the subjects that are important for me. So it wasn't that hard, to be honest. All of those songs, especially lyric-wise, they just came."
Written when live shows weren't an option, now ALMA finds herself back on the road and in front of an audience familiar with her rock and roll performance persona. However, the adjustment of sentiment wasn't a concern when she was in the studio, and still doesn't trouble her approach to playing shows. "I don't really think about live when I do the records because at the end of the day, every song I can turn into my own live thing. It doesn't matter if it's an EDM, if it's a fucking slow song, it's just very natural," she explains. "Obviously for the audience, it might be a surprising - this is not a party track, what the fuck? But I think they listen and it's fun and some of the people read what I'm saying, and that's the goal for me."

While the initial impact of the pandemic was negative and not something ALMA, or any of us, wishes to revisit, the outcomes and consequences, the things she's learnt and in turn created, are cause for celebration. It may feel a little silver-lining trite, but a fresh perspective is often invaluable. "It was a very important time for all of us in the studio because no one had anything. I didn't have anything. To be honest, I wish the next album would be the same, even though I don't want the whole world to crash," she laughs. "I think what I would ask from the audience, in general, is to respect artists enough that they can go away for a couple of years and come back with an album. Because if you think about rock bands, that's what they do. They're hardcore fans forever. But in pop music, there's not the same respect."
Having had the space and time to reflect and develop as a person and artist, Time Machine marks a balance between both identities for ALMA, and one she's feeling equally confident about and connected to. "I think it's super important for me, because all of that partying, living an amazing life, that's part of me," she explains. "But it's a huge part of my life, my family, my friends, even the place I've come from. I can't really put them in the shadows."
Get the Best Fit take on the week in music direct to your inbox every Friday